Fact: achieving a bomb wash and go on Type 4 hair is not as difficult as we've been led to believe.
Leaving Afrotextured Type 4 hair out of the wash and go discourse has done a great disservice to the natural hair community. The process of achieving a wash and go for type 4 hair may look different than Type 2 or 3 curls, but it doesn't mean it's impossible!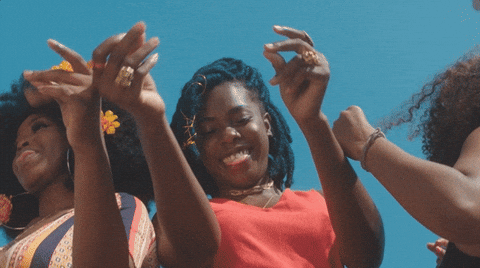 Let's into the exact process to do a wash and go on Type 4 hair, including the best wash and go products for Type 4 hair.
What Are Wash and Go Hairstyles?
Wash and go hairstyles, as the name implies, simply means to apply your stylers to your hair and allow the hair to set as is. This is an example of a fixed hairstyle, where the style is not further manipulated after product application.
In contrast, flexible styles such as braid outs and twist outs, allow for hair manipulation in order for the style to set.
In other words: wash and go hairstyles means letting your true curl pattern shine through.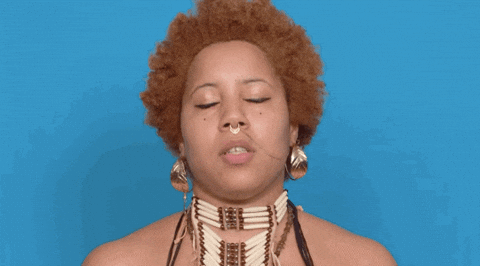 Can I Do A Wash and Go for 4c Hair?
Yes!
All hair types can do a wash and go, regardless of curl pattern and texture.
Always remember not to compare your results to that of someone else's – a wash and go for 4c hair will look different than a wash and go for 3c hair.
Wash and go products for 4c hair may be a bit different than someone with looser curls (hint: not that much different), but the end result is similar – soft, conditioned coils that can last all week.
Doing a wash and go on 4c hair may result in a different product application method, such as working in smaller sections and using a hooded dryer to ensure every coil is dry before fluffing it out.
Nonetheless, it's 100% possible with the below tips.
The Best Wash and Go Products for Type 4 Hair
Step 1: Start On Clean Hair
Let's be clear: all hair types need to be cleansed and clarified, and this is no different for Type 4 hair!
Only clean hair can accept moisture. Moisture cannot pass through layers of dirt and debris.
Applying products to hair that already has old product on it will result in more product buildup, perpetuating dryness.
Moisturizing shampoos are great options for natural hair as they contain enough surfactants to remove dirt and buildup without overly stripping the hair. These are great for weekly use.
Step 2: Condition and Remove Tangles
Conditioning your hair not only softens the hair but also primes it to receive your stylers.
Both deep conditioners and regular conditioners are slippery enough to detangle your hair.
Tangles are simply curls that are not situated in their place and have interlocked with other curls. Having tangle-free hair can make or break the integrity of your wash and go.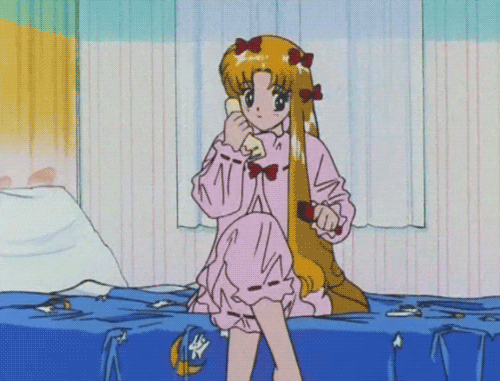 To remove them, apply your conditioner or deep conditioner on wet, clean hair. Use your fingers to remove larger tangles before going back in with a detangling tool or wide-tooth comb.
Work in sections to ensure all areas are tangle free. The denser your hair, the more sections you should part.
Step 3: Apply Stylers on Wet Hair
The most important part of a bomb wash and go on Type 4 hair is clean, shampooed hair.
The second part? Water.
Water is nature's true hydrator. If your hair is dry it wants water, not products!
Always apply your products on wet hair. In sections, give your hair a quick spritz before applying a lightweight leave-in conditioner as your styling aid. This will help keep tangles at bay. Re-apply more water as you go if your hair is feeling dry.
Step 4: Gel Is Your Friend
Gel is incredibly underrated in the natural hair community. Many naturals are afraid of the dreaded gel cast which makes your hair feel crunchy.
This is normal – the water in the gel evaporates, leaving behind the gel cast. This cast is what keeps your hair defined until your next wash day.
Once you apply your leave-ins, smooth down a dime-sized amount of gel to your strands. Work in very small sections to encourage better definition and shine.
Step 5: Dry It Down
Fully drying your hair using ambient heat is the best way to lock in moisture until the next wash day. Do not touch your coils while your hair is drying as this can cause frizz and curl disturbance.
Ambient air via hooded dryers and diffusers do not damage the hair because the heat is applied around the hair, not on the hair.
Direct heat such as flat irons, on the other hand, does damage the hair because it is applied directly on the hair, causing heat damage.
If possible, use a hooded dryer and/or diffuser to fully dry your hair. Air drying is okay too!
Some Considerations for Wash and Go For Type 4 Hair
The healthier the hair, the better the wash and go.Dead ends can impact the integrity of your wash and go as they tend to tangle easy, get dry faster, and overall reduce the quality of the style.
If you're struggling to get a wash and go style that lasts, this may be a sign that you need a trim.
Oils For Wash and Go?
Unfortunately, oils and butters don't work as well in wash and go's as gels do.
Applying raw oil to your hair can create volume, but unfortunately the wash and go will not last as long as it would with a defining gel.
Gels include hydrating, botanical ingredients that create a film around your hair strands and can continuously keep your hair moisturized until the next wash day. In contrast, oils contain no moisture.
Protein For Wash And Go's
Protein treatments improve our curl's elasticity, keeps our hair bouncy and fills in gaps in our cuticle layer, resulting in increased moisture retention.
If your curls aren't curling the way they used to, a protein treatment might be what you need.
Banding Your Hair
If you struggle with fairy knots and deep tangles with your wash and go's, consider banding your hair.
Banding your hair is as simple as using silk scrunchies to tie your hair down in sections. This will keep your hair stretched and keep those nasty tangles away!
Final Thoughts About Wash and Go for Type 4 Hair
Every hair type can do a wash and go. The definition may differ, but wash and gos are not exclusive to loose-textured curls!
By keeping your hair clean, applying proper styling aids on wet hair and using a hooded dryer to fully dry your hair, you're guaranteed a bomb wash and go, every time!