The curly girl method is a highly prescriptive, detailed regimen of how to maintain and care for curly and coily hair, outlined in the book Curly Girl: The Handbook, written in the early 2000s.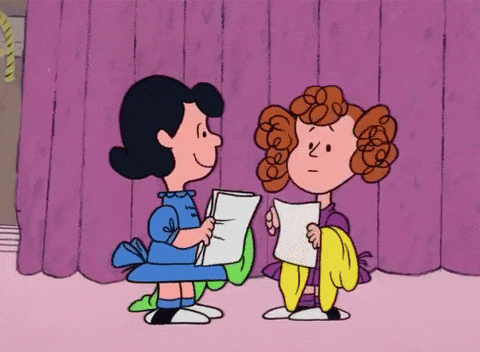 In this book, there is much advice given to manage curly hair. The most notable points from this method include:
No shampoo
No brushes and combs
No silicones and sulfates
No harsh ingredients
Although well intentioned, the curly girl method is not a scientifically accurate approach to caring for coily and curly hair.
In fact, there are many curly girl method ruined my hair testimonies and videos from influencers and bloggers across social media who are now dealing with adverse negative issues such as hair loss, scalp inflammation and loss of curl definition.
Instead of this method, you should focus on creating a personalized, simple, scientifically-sound hair routine that looks something like this:
Clarifying – keeping up with weekly shampoo sessions to remove buildup and clarify the hair
Conditioning and treating – using conditioner to seal the cuticle, improve manageability and treat the hair
Moisturizing and styling – applying high-quality leave-in stylers on damp hair
Setting and maintaining – using ambient heat to fully set the style
Let's get into some specific problems with why the curly girl method can ruin your hair, and dive deeper on what you should do instead.
The Problem With The Curly Girl Method
Curly Girl Method Myth #1: No shampoo
The handbook states that coily-haired naturals should use shampoo as frequently as possible, instead opting for co-washing (the act of using regular conditioner to clarify the hair).
There is no scientific evidence to support not using shampoo on any curl or coil type.
However, there are many scientific studies that support why shampoo is necessary for natural hair, and what can happen if you do not shampoo.
Firstly, applying moisture to dirty hair will only lead to product buildup. Moisture (via water and products) cannot penetrate through the thick layers of dirt, grime and buildup.
Co-washing is not enough to truly clarify the hair, especially if you use heavy oils, butters, or even silicones that are often found in conditioners.
The below image shows chronic buildup from only co-washing. The buildup formed calcified, hard hair plasts all around the hair.
To avoid this, we need to clarify our hair regularly with high-quality, well-formulated shampoos in order to replenish our hair with moisture. There is no way around it!
Shampoo is also critical for a healthy scalp ecosystem. When we disrupt the delicate balance of our scalp microbiome, we are susceptible for various issues such as scalp inflammation and potential hair loss.
If shampoo dries out your hair, you're most likely using the wrong shampoo. Purchase a moisturizing shampoo that will give your hair the clean it deserves WITHOUT overly stripping it.
This shampoo is a go-to for many licenced cosmetologists and stylists. It's salon quality and highly moisturizing, yet it will clarify your hair thoroughly to give a silky press. Double cleanse your hair and scalp, smoothing your strands down as you go, for best results.
Camille Rose Sweet Ginger Rinse
This shampoo is incredibly gentle and non-stripping, but contains enough surfactants to thoroughly cleanse your hair and remove buildup. Ginger root oil – the second ingredient in the formula – is antiseptic, boosting overall scalp health. A must have shampoo in any natural hair routine!
Curly Girl Method Myth #2: No brushes
This method states that we should only finger detangle.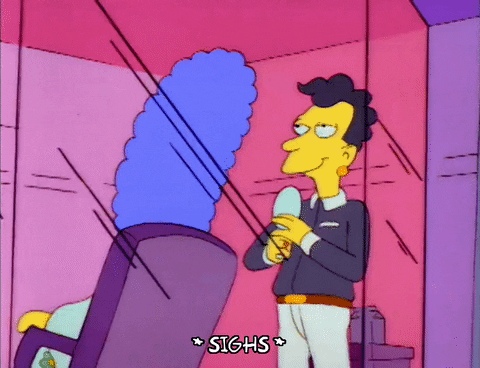 Finger detangling is not a bad method, but solely relying on it will result in more tangles.
Why? Because your fingers can remove tangles, but they cannot remove the shed hairs stuck in your coils.
If you leave shed hairs behind, these hairs will tangle with the unshed hairs, creating deeper tangles. Not fun!
Always use a natural hair-friendly brush that will remove shed hairs and gently remove tangles with brushes that are geometrically oriented to work with tightly textured hair.
Pattern Beauty Shower Brush
This shower brush was made for tightly textured coils. The bristles on this brush are sturdy to comb through even the thickest of heads, but is gentle enough to run through your coils like molasses. Use it during your conditioning stage with plenty of water for a smooth, stress-free detangle.
Curly Girl Method Myth #3: No silicones and sulfates
Silicones and sulfates get a bad reputation in our community. Let's break down each one.
Silicones
Silicones are a class of synthetic agents that are primarily used as lubricants in our hair products. They can be non-water soluble (meaning that they are not dissolved or removed by water) and are commonly found in our conditioners, giving us the slip that we need to detangle. They have a unique ability to settle into our cuticle scales, improving manageability, as well.
Because of this reason, they make excellent heat protectants, protecting our coils from heat damage when we do blow outs or silk presses.
Sulfates
Sulfates are used as surfactants in our shampoos that remove buildup.
Although they can be stripping, in many cases these shampoos are the only thing that can remove buildup, especially if you use silicone-based products.

Sulfate-free shampoos are still effective in clarifying the hair, but only if you use products that are readily more soluble.
Curly Girl Method Myth #4: No Heat
There are two types of heat: direct heat, which is applied directly to the hair (i.e. blow dryers, flat irons) or ambient heat, which is applied indirectly to the hair (hooded hair dryers, diffuser attachments).
Ambient heat is the key to setting our curly and coily hairstyles. When we leave our hair to air dry, we are slowly damaging the cuticle layer of our hair. Using a hooded hair dryer or diffusing our hair is critical to protecting our cuticle layer.
In regards to direct heat, tt's true that the over-usage of heat can cause heat damage.
However, when used in moderation, heat is totally acceptable in natural hair, especially for elongated styles such as twist outs.
What You Should Do Instead of the Curly Girl Method
Step #1: Clarifying
Every natural should be shampooing their hair every 7-10 days, regardless of curl type.
Remember: dirty hair is a sign of dry hair. Your hair cannot be properly moisturized through layers of dirt and grime. Prioritizing clean hair is a cheat code for healthy curly and coily hair!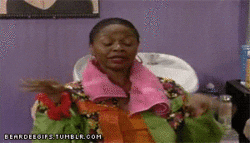 Contrary to popular belief, there is a technique to shampooing natural hair.
To properly shampoo, section your hair in four parts to shampoo in sections. This is incredibly key if you have tightly coiled hair or thick, dense hair.
First, wet your hair and make sure it is soaked. Apply a dime-sized amount of shampoo in the palm of your hair and lather the shampoo in your hands to activate the product.
On each section, apply the lathered shampoo to your scalp and massage into your scalp using your fingertips.
When you are done with your scalp, stretch your section downwards to elongate the hair, and bring the shampoo down the section. This technique will reduce tangles. Smooth the shampoo down your hair to define your coils. Continuously dunk your hair under the water if your hair is starting to dry.
Rinse out the shampoo with lukewarm water, and repeat this process (i.e. do a double shampoo cleanse).
Step #2: Conditioning and treating
Conditioners help flatten your cuticle, softening your hair and improving with manageability.
Never skip this step!
Once you've applied your conditioner, finger detangle each sections, and then detangle with a natural hair friendly comb. Keep the hair wet while detangling to mobilize the product.
Redken All Soft Conditioner
A little goes a long way with this salon-quality conditioner. It has a thick consistency that's perfect to detangle dense, tangly curls and coils. It's also pH balancing to help your cuticles lay flat. Natural hair professionals rave about this conditioner for good reason!
A pocket-friendly, slippery conditioner that is perfect for tangle-prone coily hair. To save on conditioner, apply on wet hair in sections to fully mobilize the product. For Type 4 naturals, gently finger detangle, working from roots to tips. Rinse off with lukewarm water before deep conditioning.
If you have specific hair needs, such as breakage or dryness, incorporate a deep conditioner that will address your concerns.
Do not deep condition overnight as that will lead to increased mildew and bacteria growth and may lead to hygral fatigue.
TGIN Miracle Repairx Deep Hydrating Hair Masque
This mask is loaded with a healthy balance of strengthening and conditioning ingredients that will soften your coils and keep dryness at bay. A great protein-free deep conditioner for boosting moisture and improving manageability.
Olaplex No 3 Hair Perfector
Olaplex's Hair Perfector No 3 Repairing Treatment has a patented agent that is chemically similar to the disulfide protein bonds in our hair. Using it monthly prior to your wash day will repair broken bonds in your cuticles caused by sun damage, dyes/bleach, heat tools and manipulation. Great for all porosities.
Step #3 and 4: Moisturizing and styling
This step doesn't have to be as complicated as we've made it seem.
Moisturizing natural hair is as easy as applying our products on wet hair.
Why? Because water is nature's true moisturizer. Applying products on dry hair will not do anything but further contribute to product buildup.
Now to style natural hair, it's all about strategic product use. use gel for your wash and go's or mousse for a twist/braid outs.
First, apply a light leave-in conditioner first on wet hair. Next, apply your stylers in sections, re-wetting each section if the hair is feeling dry.
TGIN Miracle Repairx Protective Leave-in Conditioner
This light-weight formula is perfect for low porosity naturals looking for moisture without the product buildup. It adds definition while replenishing moisture to curls and coils, resulting in soft, supple and defined hair.
Earthtones Naturals Curl Enhancing Jelly
A Canadian-based brand, EarthTones Naturals focuses on holistic, natural ingredients – and this gel is no exception. Its formulated with some ingredients such as aloe leaf juice, panthenol and sea kelp!
Step #5: Setting and maintaining
Setting your style is as easy to using ambient heat to dry the hair – either a hooded dryer or blow dryer + diffuser attachment.
Some of the benefits of using ambient heat includes:
Allows your hair to dry faster – it can take up to 8 hours for your hair to dry, depending on your porosity. Getting a hooded dryer will significantly cut down your wash day.
Sets your style fully – air drying your hair is not an optimal way to set your style. When you use a hooded dryer, your style, whether it's a twist out or wash and go, will look that much better when properly set. In fact, some of our styling products are heat activated and work best when set with a dryer!
Reduces shrinkage and shows a truer length – air drying your hair allows for more shrinkage to creep into your style. Your style will give a truer picture to your length when set with a hooded dryer.
Long-lasting definition, with reduced frizz – having a style that is properly set will result in longer definition and an optimized style.
Hair stays moisturized for longer – the ultimate benefit of a hooded dryer for natural hair means that your hair will feel much more moisturized until your next wash day.
Red By Kiss 1875 Watt Ceramic Professional Hood Dryer
Turn your home into a salon with this affordable bonnet hair dryer. You can either sit under the dryer while deep conditioning with a plastic cap, or allow your hair to dry after styling. Small enough to conserve space but powerful enough to get the job done.
Final Thoughts About Why You Shouldn't Use The Curly Girl Method
The curly girl method is an outdated regimen for caring for curly and coily hair that is scientifically inaccurate. Instead, focus on prioritizing cleanliness, use ample water as moisture and set your styles using ambient heat.