Hot oil treatments for natural hair are completely underrated in the natural hair world and are often a source of confusion.
Are they considered deep conditioners? Can they replace a deep conditioner? Should I do a hot oil treatment on clean or dirty hair? Which oils should I use?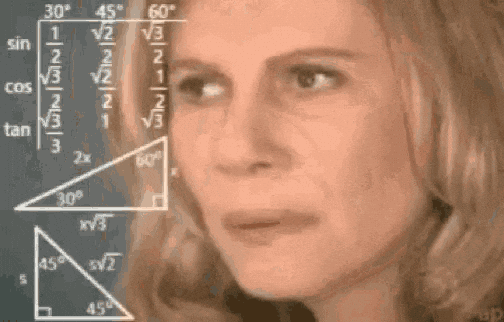 Let's get into the basics of hot oil treatments, and how you can use them for your natural hair journey!
What Are Hot Oil Treatments?
As the name suggests, hot oil treatments are heated-up oil applied to the hair as a treatment. When heat is applied to oils, it makes them more fluid which assists in application. The heat also opens up your hair cuticles, increasing penetrability.
We put our hair through a lot: manipulation, styling, mechanical and chemical damage -even the pads of our fingers can be damaging to our hair as the grooves in our fingertips can create microtears on our cuticles.
When our hair is in such a state, we need products that are reparative in nature. And nothing is more reparative for our hair than oil.
Think about it: many oils are jam-packed with fortifying vitamins and minerals can strengthen the hair and improve curl elasticity.
To be clear, let's first discuss what hot oil treatments ARE and what they are NOT:
| | |
| --- | --- |
| Hot Oil Treatment | Deep Conditioning |
| Reparative; improves curl elasticity; prevents breakage. | Conditioning and moisturizing |
| Especially good for very dry and porous hair. | Can be used by all curl types |
| Can penetrate into the hair and fill in cuticle gaps, increasing moisture retention in the long-term | Can make hair smoother and softer but works on the surface of the hair – only small-sized proteins can penetrate into the hair (amino acids and peptides) |
As oils do not moisturize, the best time to apply a hot oil treatment for natural hair is during the pre-poo stage, before you shower.
Doing a hot oil treatment after you shampoo is a bit counterintuitive, as you will need to shampoo again to remove the oil. The chemical makeup of oils make them highly penetrable, even on dirty hair!
Remember: oils do not moisturize. The last step in your wash day should always be moisturizing, i.e. applying a leave-in conditioner and styler.
Use your pre-poo stage as an opportunity to fortify and strengthen your hair before shampooing.
Let's get into the benefits of a hot oil treatment for natural hair.
Benefits of Hot Oil Treatment for Natural Hair
Hot Oil Treatment for Natural Hair Growth
If you're looking to grow your natural hair, hot oil treatments must be a staple in your natural hair routine.
For starters, oils are composed of small-chained molecules that have the ability to penetrate into your hair shaft to repair your natural hair from the inside out. Deep conditioners moisturize your hair at the upper level.
One of the benefits of this penetration? It strengthens the hair, increases moisture retention and is preventative against future breakage and split ends.
Once you have split ends or breakage in general, it's pretty much impossible to fuse the hair back together. But to keep those split ends at bay, hot oil treatments should become your new best friend.
Not only can oils penetrate into your hair strands, they can also stimulate hair follicles on your scalp.
Particular oils have the ability to stimulate blood flow on your scalp. These oils are known as counter-irritants, where they have just enough irritating components to illicit a response from your body.
The response is increased blood flow to the area of application – which is something we want for natural hair growth.
Coupled with lymphatic movement, otherwise known as  a scalp massage, you may notice a boost in new growth with these hot oil treatments.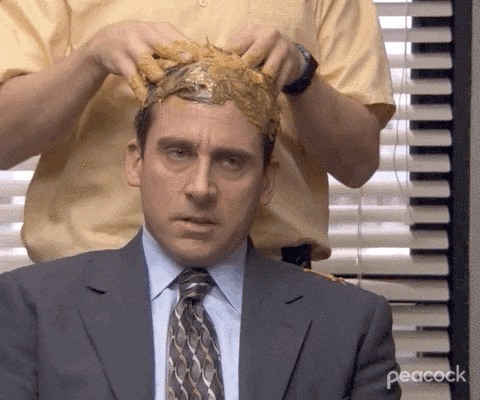 We'll talk about the best oils to use to achieve this circulation below.
Hot Oil Treatment for Softness and Shine
Is your natural hair looking dull or lackluster? A hot oil treatment can help!

Oils naturally promote shine and softness by depositing lost oils and moisture back into our tresses. Natural hair is inherently dry, so oils work to put those oils where they belong – into our hair!
A gentle reminder that oils do not moisturize, so if your hair is feeling dry, water is what your hair is craving.
Hot Oil Treatments for 4c Natural Hair
If it wasn't clear already, the benefits of doing a hot oil treatment for 4c natural hair is unmatched!

4c natural hair has the tightest curl pattern, and out of all of the other curl types, experiences the most dryness and breakage.
Because of this, 4c naturals need to put a little bit more extra TLC into their hair to experience healthy, moisturized coils.
Hot oil treatments will serve 4c naturals in a number of ways, but the important thing it will do is act as a lubricant between you and your shampoo.
Hot oil treatments are meant to be applied before the shower, as a reparative way to repair your natural hair strands and boost moisture potential.
When you apply shampoo, the oil will protect your natural hair from the harsh detergent of shampoo.
Remember that 4c natural hair is incredibly sensitive to stripping agents – and although shampoo is a necessary part of our routines, it can strip 4c natural hair to the point of breakage.
Hot Oil Treatments for Scalp Health
As we alluded to earlier, some oils are amazing at stimulating hair growth at the scalp and increasing blood circulation.
But some oils can also increase the overall health of your scalp.
If you're suffering from dry scalp, a hot oil treatment can help to alleviate the dryness. It can also stimulate blood flow and decrease scalp inflammation, which is a precursor to hair loss.
This doesn't include dandruff, as flakiness from dandruff is usually a sign of overgrown yeast cultures.
Oils can actually feed these cultures, making the dandruff go away for a while and then it coming back full force. Speak to a professional if you're dealing with dandruff before using any oils on your scalp.
How To Do a Hot Oil Treatment for Natural Hair
Doing a hot oil treatment for natural hair is incredibly simple and easy.
With that in mind, here's how to do a hot oil treatment for natural hair:
Pour your desired oils into your oil applicator bottle
Boil a pot of water and when hot, insert your applicator bottle into the pot
Allow the oil to heat up for 15 mins.
Section your hair into twists – the thicker your hair, the more twists you'll need
Apply a generous amount of your oils onto your scalp and hair. Work the oils into your scalp and strands – take this time to give yourself a massage!
Place a plastic bag over your head for 15-20 mins.
Once the time has passed, start your wash day routine.
Best Oils To Use for Hot Oil Treatments
Coconut oil – The best oil for penetrating into the hair shaft to repair the cuticle from the inside out. Great for high porosity to repair cracked hair cuticles but not so much low porosity.
Avocado oil –high concentration of fatty acids and proteins to strengthen the hair
Olive oil – has a high amount of fatty acids which nourish the hair shaft (as our hair loses this fatty acid)
Argan oil – forms a layer around the hair that does not evaporate. Therefore highly effective in keeping moisture all the way locked in.
Baobab oil – one of the only oils in existence that contains omega-3, 6 and 9 fatty acids. Contains linoleic acid which is an amazing moisturizer. Great for dry hair.
Essential oils to use for hot oil treatments
Rosemary oil – growth, decrease dry scalp
Nettle oil – fights alopecia, decreases scalp inflammation
Peppermint oil – growth (blood circulation)
Tea tree oil – antibacterial
Lavender oil – can increase follicle production
Always clarify your scalp and hair after a hot oil treatment to ensure your hair is buildup free for your deep conditioner and leave-ins. Use a moisturizing deep conditioner, leave-in conditioner and styler to trap in all that moisture.