TCM NOTE

This post is in no way attempting to minimize COVID-19, the circumstances pertaining to the quarantine. With this post, we are hoping to be a resource for taking care of natural hair during quarantine, for those who are able to take the time for self-care. We are praying for front-line workers and families who have been impacted by the pandemic.
If you're reading this in real-time (or probably anytime during 2020 and 2021), you're probably quarantined and have unwillingly traded your summer plans for Netflix binges and zoom calls.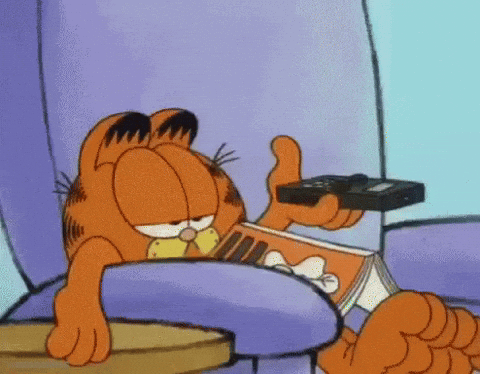 And if you're anything like me, your hair is in a two-week high bun, feeling drier than the Sahara.
We're in the midst of a global pandemic, but for those who are able to, this may be an opportune time to simplify our natural hair routines and prioritize taking care of our natural hair during the pandemic.
Because natural hair is so fragile, over-manipulation of natural hair can contribute to damage over the long-term.
Consistent wash and go's, high buns, using drying stylers (like gel) can all play a role in the overall health of our hair (thus how much length we actually retain at the end of the day).
So, since we're all bored in the house, and ~in the house bored~, now is the perfect time to focus all of our efforts on what's best for our hair, not how to make our hair look its best.
Now, learning how to take care of natural hair during quarantine may not be an option for you, but if you are able to, we'd like to provide a simple, easy way to self-care, via natural hair. 
Let's give our natural hair a reset, shall we? Here's how to take care of natural hair during quarantine, in five easy steps.
Simple Protective Styles
Taking care of natural hair during quarantine has one, overarching theme: simplicity and protection.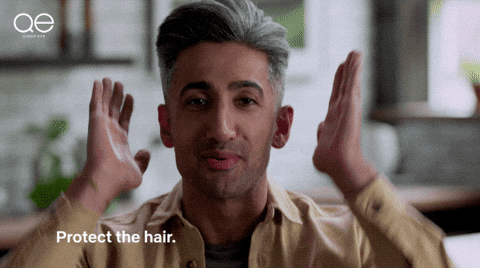 Less is more when it comes to natural hair, and if we use this mentality during quarantine, we can come out of this time with healthier, happier hair.
Wash and go's, high buns and other beautiful styles that we normally rock may be a look, but these practices can be harmful over time due to mechanical damage, which is the general wear and tear of natural hair.
Mechanical damage comes from a few places, such as:
♥ Detangling
♥ Non-protective styles such as wash and go's
♥ Hair snagging on clothes
♥ Playing with our hair (our fingertips steal moisture!)
Since many of us are probably unable to see our local stylist to install our styles such as braids, or weaves, the best protective styles for natural hair are the ones we can do right at home.

These include twists, flat braids, bantu knots and plaits – styles that can be easily taken down just as easily as they can be put in.
These styles are 100% underrated but are highly effective in moisture training our hair, thus increasing our length retention ability.
Just be sure that your hair is adequately moisturized using a moisturizing leave-in conditioner filled with film-forming humectants and conditioning agents to moisturize and soften the hair.
Camille Rose Curl Love Moisture Milk
Best for TYPE 3-4, all porosities
This product is well-loved by all naturals. Not only it is protein-free for low porosity naturals, but the film-forming humectants, such as aloe vera and slippery elm, is great for high porosity naturals experiencing moisture loss. The plethora of conditioning ingredients will also make your hair feel supple and soft. A must try for all naturals!
Mielle Moisturizing Avocado Hair Milk
Best for TYPE 4, high porosity
A Mielle cult classic, this moisturizing hair milk is formulated with film-forming, moisturizing humectants such as aloe vera, nettle and horsetail extract. It also includes various strengthening ingredients such as rice and wheat protein. A perfect staple product for high porosity strands in need of some TLC.
Keep Your Scalp Clean
As naturals we often prioritize the ends of our hair, yet we neglect the birthplace of hair: the scalp!
Shampoo is essential to keeping our scalp clean, as the detergents and surfactants in the shampoo formulas remove dirt, product build-up, bacteria and mineral build-up (if you live in area with hard water).
Dirty hair means that your products and moisture are blocked from being absorbed into your hair.
To be clear: your hair will never be properly moisturized if you don't clarify your scalp and hair regularly.
There are many different shampoos to choose from, but two main shampoos all naturals should have are moisturizing shampoos and clarifying shampoos.
Moisturizing shampoos contain gentle yet effective surfactants that remove product build-up and dirt from the scalp. These shampoos are excellent for regular use
Clarifying shampoos, on the other hand, contain deep cleaning detergents that deeply clean the hair and remove hard-to-reach dirt, including mineral build-up (especially shampoos with chelating ingredients that can break these bonds. Clarifying shampoos are a must for low porosity naturals who experience accelerated product buildup.
If you are able to, investing in these two shampoos will ensure your scalp is clean, and will prime and prep your hair to uptake all the glorious moisture and products during the moisture process.
Camille Rose Sweet Ginger Rinse
The most superior ingredient list of any gel on the market. Virtually all-natural, this gel will hydrate the heck out of your curls and works swimmingly for Type 4 naturals, especially for twistouts and braidouts. A definite must-try!
Tresemme 2 and 1 Cleanse and Replenish Shampoo
This shampoo is a triple threat: it contains deep cleansing and detoxifying detergents that will remove accumulated buildup; remove mineral buildup from hard water, and; includes conditioning agents to avoid stripping the hair. Best as a monthly shampoo to detoxify the scalp and reset the hair, and is a great shampoo for low porosity hair that is prone to accelerated product buildup. 
Scalp Massages and Hot Oil Treatments
Scalp massages, in combination with a hot oil treatment, are underrated in both the natural hair community and the scientific community.
Preliminary scientific studies shows that 15 minute, daily scalp massages can lead to hair thickening. The pads of your fingers stimulate blood flow, which carry oxygen into your follicles thus reducing inflammation in the scalp (which is a pre-cursor to hair loss).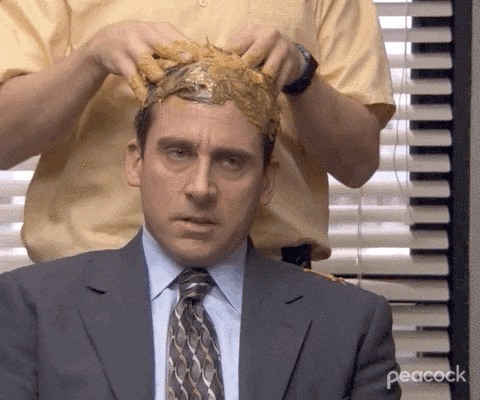 Combined with essential oils, which are highly concentrated plant extracts, you can experience a healthier scalp environment.
Remember: the scalp is the birthplace of hair, so treat it with care. Always mix your essential oils with carrier oils to dilute their potency.
Finger Detangle
Detangling is a laborious process. If we're not gentle, we can cause considerable damage to our curls. Unnecessary breakage and shedding can occur just by using a comb!

If possible, try finger detangling first to get those larger tangles out. Remember to never detangle your hair dry – it must be wet, and preferably done in the shower using a conditioner with a lot of slip.
Once the larger knots are out, use a wide-tooth comb to detangle the rest.
At- Home Trims
Since we can't hit the salon for a trim, we must take matters into our own hands.
Trims are essential parts of any natural hair routine. Our ends are incredibly susceptible to breakage, and slowly split over time (depending on our habits). To combat this, we need to dust off the split ends so they don't climb up our hair shaft.
It may sound scary, but trimming your hair at home can be painless and simple.
On clean, deep conditioned hair, twist your hair in sections and take a look at the ends: if they look frayed, thin, and/or sparse (i.e. less hair there), that's where you should cut.
How often you trim your ends depends on your length goals. If you're looking to maintain your current length, trims 4-6 weeks is suggested. But, if you're looking to grow your hair, keep your ends protected in a style as often as possible (to minimize end damage), and trim every 8-10 weeks.
Final Thoughts on Taking Care of Natural Hair During the Pandemic
This is an unfortunate time for all of us, but if you're able to, taking care of natural hair during quarantine can be a great stress-reliever for your mental health.
Leave your hair in simple protective styles that you can easily take down, such as flat twists and side braids. Opt to use oils when possible so that your hair can reap the benefits of its properties (including essential oils), and finger detangle when possible.