The fall and winter months are officially known as silk press season in the black natural hair community.
Getting a silk press on natural hair is still considered a natural hair style, as the hair is not chemically altered, and is a true testament to the versatility of natural hair.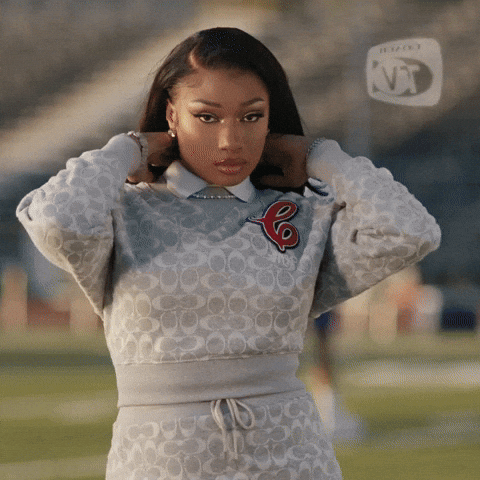 However, learning how to do a silk press at home is an extremely delicate skill. Applying direct heat to coily hair incorrectly can result in irreparable damage. There are also particular products for silk press that you should employ to protect your hair from heat damage.
Let's get into how to achieve the best silk press on natural hair, right at home!
What Is A Silk Press
The term "silk press" is a play on words that describes using a pressing comb to achieve a silky, straight hairstyle without chemically altering the hair.
Silk presses are most successful in the fall and winter months. The air is dryer and colder in these seasons, and contain much less moisture in the air than the sticky summer months. This results in sleeker, smoother results.
Can I Silk Press 4c Hair?
The short answer: yes. The long answer: yes, but be careful.
Hair that is fine-stranded, tightly coiled, dyed, bleached or is generally damaged are more likely to experience breakage during a press. They are also more likely to experience heat damage, resulting in a compromised curl pattern.
The tips below will ensure that your hair remains healthy after a silk press, but if you're unsure or feeling wary about the state of your curls and coils, speak with a stylist in your area for a more personalized opinion.
Are Silk Presses Good For Natural Hair
Silk presses are an excellent way to switch up your style. Natural hair is incredibly versatile and thus can look cute in a multitude of styles – the straight look, too!
However if you're not careful, you can seriously damage your curls, resulting in heat damage.
Remember: the silk press is considered direct heat, where you are applying a heat tool directly to the hair. Heat in this form CAN and WILL damage your curls if done incorrectly (we'll show you how to avoid heat damage shortly).
Nonetheless, while there are no health benefits to applying direct heat to natural hair, it's a great way to show off your true length and switch up your look, just in time for fall.
Here's a step-by-step guide to achieving a healthy looking silk press on natural hair.
How To Do A Silk Press on Natural Hair
Clarify
Having clean hair and a clean scalp is always the first step in optimizing any natural hair style, and this holds true with a silk press.
Your hair must be thorough shampooed before applying direct heat to your hair, otherwise you will risk frying your coils. Your style will also look greasy and dirty if it isn't properly washed.
Condition and Detangle
Conditioning your hair prior to applying direct heat will help maintain your moisture levels while it's in a straight style.
On wet, sectioned hair, apply a generous amount of conditioner to each section. Detangle thoroughly with a detangling tool of choice. Wash off with cold water.
Be aware that deep conditioners may interfere with how smooth your style is. Protein deep conditioners can cause difficulty when straightening (as these treatments are strengthening), while moisture-based deep conditioners bombards the hair with moisture and may cause frizz and/or cause your hair to revert.
Section and apply silicone-based heat protectant
Let's be clear: you should not apply any oils or leave-in conditioners to your hair when prepping for a silk press.
Why? This is because the oils will fry your hair as you apply the flat iron. This will also make your press look limp and greasy.
Instead, you should use a water-free spray heat protectant that is lightweight to keep the hair non-greasy and sleek, but most importantly, protect your strands from the direct heat.
Blow Dry
The blow dry stage is the key to achieving a bomb silk press. The better your blow dry, the better your silk press! Taking your time during this stage is a significant factor in the longevity of your press.
Never apply a flat iron on wet hair. This is a sure fire way to get heat damage and will irreversibly damage your hair.
To properly blow dry, towel dry your hair to ensure its dry and then section. Apply your heat protectant once your hair is dry. Detangle using a wide-tooth comb, and once your hair is thoroughly detangled, blow dry each section using a blow dryer with comb attachment. The smaller your sections, the more precise your blow dry!
Flat Iron
To achieve the best silk press, natural hair stylists recommend leaving your hair blow dried overnight, and flat ironing your hair the next morning in sections (using the low to medium heat setting, no more than 375-400° F).
Your hair will absorb moisture from the air overnight, which will make the hair swell and appear frizzy. Flat ironing in the morning will get rid of this frizz, resulting in a sleek style. If you flat iron right after your blow dry, you run the risk of having to flat iron your hair again, increasing the risk of heat damage.
Another tip? Don't straighten your hair in your bathroom, especially after a shower. Bathrooms are notoriously humid and can cause immense frizz. Flat iron your hair in your bedroom or living room.
How To Sleep With A Silk Press
The best way to sleep with a silk press is by doing pin curls around your head, instead of the wrapping method.
Wrapping your hair at night can cause your hair to revert from sweat. Pin curling each section to your hair will not cause reversion and will encourage more body and volume in your press.
To do this, take each curl and pin-curl the section with a hair pin or clip, and repeat until the entire head is complete. Secure it with a silk scarf and bonnet.
Additional Considerations for a Natural Hair Silk Press
Don't do too many passes – avoid passing the iron over the same sections, as this can increase your risk of heat damage. Use small sections that your flat iron can tolerate.
Get a trim – if you have split and dead ends, this can impact the integrity of your silk press. See a professional to get a trim if you are able to!
Keep up with protein treatments – if you straighten your hair often and are experiencing breakage, start incorporating protein treatments in your routine. This is especially necessary for naturals who dye and/or bleach their hair too!
Keep your silk presses to a minimum – no matter which way you slice it, silk presses are considered direct forms of heat. The more frequently you apply direct heat to your hair, the higher the chance of breakage and heat damage. The number of silk presses your hair can handle will solely depend on the current health of your hair. Speak with a natural hair professional to learn more.
Final Thoughts On Achieving A Silk Press on Natural Hair
Natural hair stylists have mastered the art of the silk press after hundreds of hours doing hair – it's important to set realistic expectations on what your hair will look like. So don't feel bad if your silk presses don't look like what they look like on Instagram.
With time, your silk presses will look sleeker and sleeker.
Follow these above steps and you'll achieve a sleek silk press, without the heat damage, in no time!