It's a well-known fact that shampooing is a "necessary evil": it keeps our natural hair and scalp clean, allowing for moisture penetration and keeping scalp issues away.
But the surfactants and detergents in the formulas can be quite stripping, given natural hair is inherently dry.
Enter the pre poo 🙂
The act of doing a pre poo for natural hair can significant increase your moisture retention potential during the wash day process, especially for dry, damaged, bleached or sun-damaged coils.
Here's the ultimate guide on how to do pre poo hair treatments based on the latest available science.
What Is A Pre Poo Hair Treatment?
Pre-poos is the act of applying a pre-treatment before shampooing.
As mentioned, shampooing is a mandatory part of any hair routine, and this is no different with natural hair.
Your hair is unable to uptake moisture from water and products when its dirty. Dirty hair will always lead to dry hair.
However, shampoos are notoriously drying. The surfactants and detergents in shampoo formulas strip both dirt and product buildup, but also the natural oils on our hair as well, and can sometimes lead to that "squeaky clean" feeling.
Benefits of Doing A Pre Poo On Natural Hair
Protect Your Hair From Harsh Detergents and Surfactants
Pre-poos can act as a barrier between your hair and the shampoo.
When you apply a pre-poo, the shampoo will essentially cleanse your hair, including the pre-poo, leaving behind clean hair without that squeaky clean feeling!
Increases Water Retention
Shampoo is drying. And natural hair is inherently dry.
For bleached, dyed, relaxed, or hair that is dry and damaged, using a pre-poo (especially oils) can help increase your moisture retention long-term.
Studies have shown that, when coconut oil is applied to hair, it reduces water and protein loss significantly, as its able to penetrate into the hair shaft and decrease moisture loss into the environment.
This is perfect for damaged, dyed or bleach hair because your cuticles are most likely chipped or cleaved, which acts as a pathway for moisture to exit your hair. Pre poos, especially oil-based ones, will penetrate into these gaps and temporarily protect your moisture from evaporation!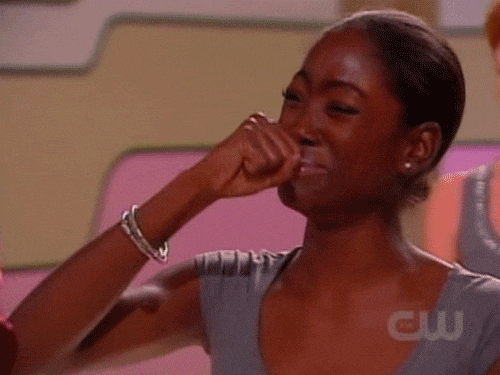 Prevent Hygral Fatigue
Hygral fatigue is a phenomenon when the hair fibre is damaged due to the repeated uptake of water.
Hair is like a sponge: microscopically, it swells when it absorbs water and shrinks when its dry.
This swelling-shrinking effect can be damaging to the hair fibre, especially in high porosity hair.
If you have high porosity hair, where your hair cuticles are raised and open, your hair will uptake water and lose water very quickly, thus will overly shrink and swell, damaging the hair fibre.
Applying a pre-poo prior to shampooing can ensure that your hair is up taking water at a sustainable rate.
Best Pre Poos for Natural Hair
Contrary to popular belief, you don't actually have to buy an expensive pre-poo treatment.
Oils are actually your best friend when it comes to pre-wash treatments, especially for damaged and dry natural hair.
The most effective pre-poo for high porosity hair is coconut oil. Coconut oil has the ability to penetrate into broken cuticle gaps, temporarily filling them, due to its low molecular weight.
This will help you increase your water retention ability as well, given that it's through these gaps that moisture escapes.
For low porosity hair, coconut oil may dry out your hair, since your cuticles are already flat and tight.
Opt for oils such as olive oil as a prepoo to protect your hair from the shampoo without the drying potential.
How To A Pre Poo
The night before your wash day, section your hair in at least 4 parts.
Apply your pre-poo on dry hair, being sure to coat every single strand. Be sure to apply it to your scalp as well, and slowly give yourself a massage.
Twist your hair in the sections and tie your hair in a scarf, leaving overnight.
Wake up the next day and wash out!
Remember: the quality of your shampoo will play a large role in how moisturized your hair is. Always use a high quality shampoo that has some slip every 1-2 weeks.
TGIN Moisture Rich Sulfate Free Shampoo
Best suited for coilier textures, this shampoo will ensure no product is left behind. Best of all, most of the hydrating ingredients (such as amla oil extract and sugar cane), are right up front in the ingredient list, meaning your hair won't feel stripped after using it.
Camille Rose Sweet Ginger Rinse
This shampoo is incredibly gentle and non-stripping, but contains enough surfactants to thoroughly cleanse your hair and remove buildup. Ginger root oil – the second ingredient in the formula – is antiseptic, boosting overall scalp health. A great, gentle shampoo for weekly use. 
Final Thoughts on Pre Poo Hair Treatments
Pre-poos are an affordable and accessible way to protect your hair during the wash day process
You don't need to break the bank to do an effective pre-poo treatment – household oils such as coconut and olive oil are scientifically proven to help maintain the integrity of your hair pre-wash.