And just like that, hot girl summer is officially over. Time to implement operation fall natural hair routine and get your natural hair tips for fall.
There's something so otherworldly about autumn – the golden leaves, the crisp air, warm drinks and the comfy sweaters. It may not last long, but autumn is arguably the best season of the year.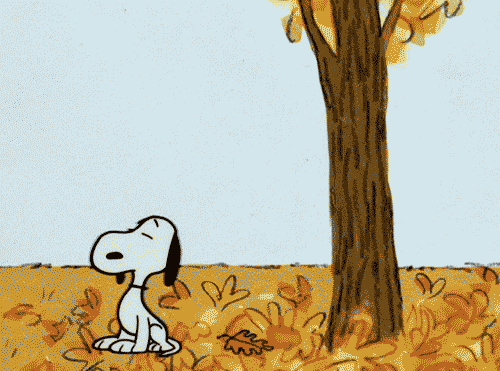 For us naturals in the Northern Hemisphere, there's a critical point where the weather goes from warm fall air, to cold fall air, and we need to adjust our natural hair routine accordingly.
If you're one of those people who use the same products and routines all year long, I have two words for you: STOP. NOW.
Unless you live in a climate with no seasonality (i.e. always hot or always cold), your summer routine cannot and should not make it to fall.
You need these natural hair tips for this fall. Ready to learn how to customize your very own fall natural hair routine? Let's go!
Why Do I Need a Fall Natural Hair Routine?
Nothing means more to naturals than moisturized, healthy hair. And cold weather compromises that. Hence the need for a fall natural hair routine!
Our hair is highly susceptible to changes in weather, especially extreme weather (i.e. really hot or really cold air). It not only robs the moisture from our hair, but it also can counteract the intentions of our products (more on that later).
If we're not careful and intentional with our fall natural hair routine, we are setting ourselves up for accelerated breakage, shedding, split ends and other unwanted repercussions. And who has time for that?
Here's how you need to transition out of summer with these natural hair tips for fall:
Get a Trim
Holding on to your ends in the name of retaining length is going to hurt you in the long run because these dead ends will eventually break.
Do you and your hair a favor and get a trim, even a small one. Taking off half an inch now will get rid of those breaking ends and allow you to see more progress in the long run!
Use Appropriate Leave-Ins
Your leave-in conditioner game can either make or break your natural hair. Why? Because certain formulations are better suited for the warm weather.
Look for leave-in products that are water-based, contain a plethora of conditioning fatty alcohols and film-forming humectants.
Humectants will even out the gradient by putting moisture in where there's less of it. Film-forming humectants create a barrier around the hair, keeping the moisture in our hair from evaporating. A must in any solid fall natural hair routine!
These humectants are also incredibly light-weight, which is great for low porosity naturals who typically experience product buildup. It's also great for high porosity naturals with moisture retention issues.
Look for products that include film-forming humectants such as: aloe vera, flaxseed, slippery elm, marshmallow root, nettle, horsetail extract, and hydroxyethylcellulose. Here are some examples of our favourite film-forming products for deep hydration and definition.
Keep Your Hair Clarified
Clarifying your hair is one of the most important parts of your wash day routine. Having a wash day routine for natural hair is especially important in the fall because dirty hair equals dry hair!
There are many different shampoos to choose from, but two main shampoos all naturals should have are moisturizing shampoos and clarifying shampoos.
Moisturizing shampoos contain gentle yet effective surfactants that remove product build-up and dirt from the scalp. These shampoos are excellent for regular use
Clarifying shampoos, on the other hand, contain deep cleaning detergents that deeply clean the hair and remove hard-to-reach dirt, including mineral build-up (especially shampoos with chelating ingredients that can break these bonds. Clarifying shampoos are a must for low porosity naturals who experience accelerated product buildup.
As a guide, weekly clarifying is pretty standard amongst naturals. Some naturals will skip the shampoo every second week and solely co-wash (many Type 4s experience excess drying with weekly shampooing). Try out both methods for a month and see which one works for you!
Steam It Up
Deep conditioning with steam/heat loosens up the cuticle layer, allowing your deep conditioner to truly penetrate into the hair.
Nothing sucks more than buying a deep conditioner, only to have it sit atop of your head and not do anything.
This is especially true for low porosity naturals who have flat, tight cuticles.
There are many options to choose from: you can either invest in a steamer, buy a hot head thermal cap (which harnesses the heat capacity of flaxseeds) or apply your deep conditioner in the shower and use the steam. Whatever works for you and your budget!
Protective Styling and Low Manipulative Styling
Now, what's the point of putting in all that moisture only for you to let it evaporate away?
Protective styling is truly one of the best practices we have in the natural hair community. If done correctly, these styles not only encourage length retention, but also moisture retention as well – a must in the colder months!
When installing your protective style, make sure that the style is:
Protective of your ends,
Not tight, especially along the hairline,
Installed after properly deep conditioning and moisturizing your hair,
Taken down every 6 weeks, and
Allowed at least a week in between styles to breathe.
On off days from protective styling, low manipulative styles are both stylish and effective in retaining moisture. Examples include braid outs, twist outs and bantu knots. Try to stretch out your style as long as possible to minimize manipulation, and keep your fingers out of your style to retain moisture!
Use Protein Appropriately
Natural hair is made up of keratin, a specific type of protein that gives our hair bounce and curl. But, remember that protein and moisture go hand-in-hand. Too much moisture causes hydral fatigue, while too much protein causes stiffness and breakage.
Use smaller-sized proteins in your hair, such as amino acids and peptides, which can penetrate into your hair and support your native proteins. Larger-sized proteins such as hydrolyzed silk and wheat proteins create a film around the hair and can be drying to low porosity hair.
Once the temperature starts to drop, monitor your hair to make sure you are not overloading your hair with protein.
Protein overload is detrimental but can be accelerated in colder weather.
Look out for hidden protein ingredients in your leave-ins, such as hydrolyzed protein and silk protein, especially if you are low porosity and experience protein sensitivity.
Stay Hydrated!
Drinking water is an all-day, all-year affair, sis.
If you're not drinking water, simply adding water and leave-ins to your hair isn't going to cut it. We hate to hear it, but there really is no substitute to drinking enough water and eating our fruits and veggies. You are what you eat!
The Bottom Line
Fall is a beautiful season. These natural hair tips for fall will ensure that your hair is at its peak condition through fall and into winter. Let your natural hair flourish this season with the right hydrating leave-ins and deep conditioners and protective styles.