Fundamentally, natural hair is a lifestyle. To become your own hair goals, it takes significant effort and attention to your specific hair type, porosity, density and width.
Hair is like a plant: the more you water it, feed it with good products, and protect it from the elements, you'll see it grow, thicken and evolve.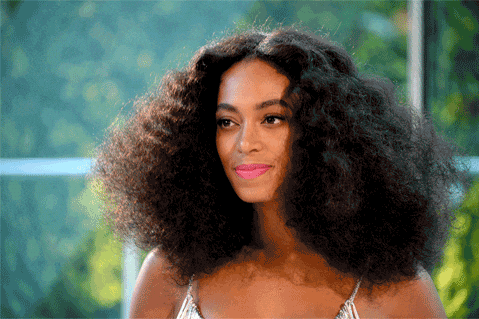 Here are the top 10 natural hair rules you must follow in order to achieve healthy, happy hair!
Natural Hair Rules for Healthy Natural Hair
Solidify Your Wash Day Routine
Your wash day is the cornerstone of healthy natural hair. To be clear: moisture starts with wash day.
Clarifying your hair is one of the most important parts of your wash day routine. This is one of the most important pieces to maintaining natural hair – dirty hair means that your hair cannot absorb any further moisture underneath all that buildup.
There are many different shampoos to choose from, but two main shampoos all naturals should have are moisturizing shampoos and clarifying shampoos.
Moisturizing shampoos contain gentle yet effective surfactants that remove product build-up and dirt from the scalp. These shampoos are excellent for regular use
Clarifying shampoos, on the other hand, contain deep cleaning detergents that deeply clean the hair and remove hard-to-reach dirt, including mineral build-up (especially shampoos with chelating ingredients that can break these bonds. Clarifying shampoos are a must for low porosity naturals who experience accelerated product buildup
Camille Rose Sweet Ginger Cleansing Rinse
Best for TYPE 4, high porosity
This shampoo is incredibly gentle and non-stripping, but contains enough surfactants to thoroughly cleanse your hair and remove buildup. Ginger root oil – the second ingredient in the formula – is antiseptic, boosting overall scalp health. A must have shampoo in any high porosity natural hair routine!
Mielle Pomegranate & Honey Shampoo
Best for TYPE 4, all porosities
This shampoo is one of the most moisturizing shampoos on the market. Key ingredients such as honey and panthenol reduce friction between hair strands, providing additional slip and promoting moisture retention throughout the shampoo process. A great biweekly or monthly shampoo to remove deeper buildup.
Tresemme 2 and 1 Cleanse and Replenish Shampoo
Best for TYPE 3-4, all porosities
This shampoo is a triple threat: it contains deep cleansing and detoxifying detergents that will remove accumulated buildup; remove mineral buildup from hard water, and; includes conditioning agents to avoid stripping the hair. Best as a monthly shampoo to detoxify the scalp and reset the hair, and is a great shampoo for low porosity hair that is prone to accelerated product buildup.
Deep conditioning weekly is a non-negotiable part of the natural hair rules manual. The goal of deep conditioning is to condition, fortify and soften the hair, prepping it for our leave-in stylers.
You should always make it a point to deep condition after shampooing to combat the stripping effects of the shampoo. Look for deep conditioners that contain emollients, fatty alcohols, and are rich in plant extracts.
TGIN Miracle Repairx Deep Hydrating Hair Masque
This mask is loaded with a healthy balance of strengthening and conditioning ingredients that will soften your coils and keep dryness at bay. A great deep conditioner for boosting moisture.
Camille Rose Naturals Algae Renew Deep Conditioner
A cult favourite deep conditioner, This deep conditioner contains essential plant-based oils and butters loved by all naturals: manuka honey, mango butter and aloe vera, and also includes moisturizing ingredients such as hemp seed oil and blue-green algae. And it smells like mint chocolate chip!
Use Moisturizing Leave-in Stylers
Leave-in conditioners are essential for all natural hair types, regardless of curl type, porosity, hair density or width.
Not only do leave in conditioners for natural hair provide a source of moisture until the next wash day, they condition the hair and reduce friction between the hair.
Curly and coily hair experience curl interlocking, meaning that the curls and coils tend to tangle on top of one another. This causes deep tangles and knotting, resulting in accelerated breakage and shedding, if left unchecked.
Leave-in conditioners provide enough friction-reducing conditioning agents that keep your curls in check. Definitely a must in all natural hair routines.
Coupled with a plant-based, botanical gel, your coils will be both tangle and frizz-free for days!
Know Your Porosity
Now, what's the point of using all of these expensive products if you don't know your hair's absorption potential?
Porosity is the single most important natural hair rule you need to know about your hair. This will tell you which products your hair will and will not respond to, and how to best apply them.
Natural hair porosity is the ability of your hair to absorb water and/products.
Low porosity natural hair has a low absorption rate, because the cuticles are stubbornly closed. It is difficult for this hair porosity to absorb moisture.
High porosity natural hair has a high absorption rate, because the cuticles are always open. It is difficult for this hair porosity to retain moisture.
If you have low porosity hair, you need to focus on moisture absorption. Because your cuticles are tight and flat, products tend to sit atop the hair.
Your products should therefore be light-weight for higher absorption (and to avoid product buildup) and contain some delivery agents that assist with cuticle uptake. This is especially true for your leave-in products and stylers (i.e. gels) that aim to keep your hair moisturized for the week.
On the other hand, high porosity hair has raised and open cuticles, much like the shingles of a roof.
Moisture retention is the name of the game for high porosity hair, so your products should include ingredients that create moisture barriers around the hair and assist in filling cuticle gaps. This will ensure your hair is not losing moisture to the environment throughout the week.
Balance Protein
Protein treatments are essential to mitigate protein loss from mechanical (detangling) and chemical (heat tools, dyes. relaxers) damage, and should be included in all natural hair routines.
However, too many protein treatments can result in dry, brittle hair – the exact opposite of what we want! It's important to custom your protein treatments for your porosity and hair width to make sure you're not overdoing it.
Smaller-sized proteins (think amino acids and peptides) are small enough to penetrate into your cortex and strengthen the hair. These treatments are great for all porosities and hair widths.
On the other hand, larger-sized proteins, such as hydrolyzed wheat and collagen, have similar properties of film-forming humectants, where they create a barrier around the hair.
These protein treatments are best for high porosity hair/fine-medium hair strands and can accelerate dryness in low porosity and coarse-strand hair.
Olaplex No 3 Hair Perfector
Best for TYPE 4, all porosities
Olaplex's Hair Perfector No 3 Repairing Treatment has a patented agent that is chemically similar to the disulfide protein bonds in our hair. Using it monthly prior to your wash day as a pre-poo will replace broken bonds in your cuticles caused by sun damage, dyes/bleach, heat tools and manipulation. Great for high porosity hair but can be used by all!
Mielle Babassu & Mint Deep Conditioner
Best for TYPE 4, all porosities
One of Mielle's most popular products, the active ingredient in this mask is babassu seed oil, a significant source of Vitamin E and fatty lipids. The protein source in this formula, amino acids, are small enough to penetrate into your hair strands and fortify your cortex. This is a great protein treatment for low porosity naturals but can be used weekly by high porosity naturals.
Aphogee Keratin 2 Minute Reconstructor
Best for TYPE 4, high porosity
This protein treatment is amazing for a protein up-keep, reversing mild heat damage and strenghtening high-porosity hair. Your hair will be defined and bouncy immediately after washing it out. For best results, use for 10-15 minutes in the shower for Type 4 hair, and wash out with cool water. Follow up immediately with a moisturizing deep conditioner. Should be considered a staple treatment for high porosity naturals.
Maintain A Healthy Scalp
Scalp health is integral to a healthy hair journey for all hair types. Just as we can't neglect our ends, we also can't neglect our scalp.
Our scalp is the "birthplace" of our hair, and it's only right that we treat it with just as much attention as our strands. If our ends are elders, then our scalp is our baby!

Some scalp health best practices include:
Ensuring that your scalp is moisturized with skin-friendly products – remember, our scalp is also skin! So no harsh products should be applied to the scalp.
Scalp massages every few days with fatty oils such as olive oil, castor oil and avocado oil mixed with some rosemary oil to promote blood flow and keep the scalp lubricated.
Avoid installing tight hairstyles to lessen the chance of follicle damage.
Keep the scalp clean from oil, dirt, bacteria and build-up
Protect Your Hair
Protecting your hair, via protective styling, is also a key component to a healthy natural hair routine.
If you are on a hair growth journey, protective styling will ensure you are retaining as much length as possible. Similarly, keeping your hair in a style will keep the moisture locked in, aiding your growth efforts.
Any potential downsides to protective styling can be managed through implementing some best practices. Make sure that your style is not too tight, as to cause follicle tension, and that it's taken down often for clarifying and re-moisturizing.
Listen To Your Hair
Learning to listen to your hair is a skill that isn't easy to master. But it's necessary when embarking on your hair journey.
For example, some naturals can go a week without moisturizing their hair. You may find that your hair needs to be re-moisturized every two days.
This is normal!

Nobody's hair is the same. If your hair is dry, wash out the buildup and re-moisturize with a deep conditioner and leave-in conditioner. Listen to what your hair is telling you – it will thank you!
Up Your Diet and Exercise Routine As Needed
This year, we're going to stop pretending that diet and exercise have no correlation to beauty.
The saying "you are what you eat" rings true for natural hair. Drinking water helps natural hair growth, but the key dietary life changes you should make include eating a balanced diet (and taking supplements where you need to) and exercising regularly.
There are a plethora of foods you can eat to optimize your body's hair growth rate. But to start, make sure you are eating a lot of leafy greens and fruits.
Empower yourself with the knowledge of your body – are you lacking in any key essential nutrients? Many nutrients, such as iron, are primary components of the hair cycle. If you're deficient in these nutrients, you may see it in your hair.
Lastly, exercise is major key for growing long, natural hair. Many naturals report that moderate weekly exercise contributes to optimizing the hair growth cycle.
Stop Comparing
They say comparison is the enemy of creativity. I couldn't agree more.
In any aspect of your life, working towards a goal is a marathon, not a race. Contrary to what some natural hair influencers may tell you, hair cannot grow overnight. If someone tells you that, they're lying.
Don't compare your hair journey with someone else, because you are not them and you don't need to be them.
Instead, reframe your thinking to align more with the health of your hair. Healthy hair grows! Keeping it moisturized, protected, and happy will guarantee you success on your hair growth journey.
Acknowledge Your Accomplishments
We're our own worst critics. Your hair, at its current state, is beautiful. Every once in a while, we need to acknowledge our achievements, growth and progression. Your hair is constantly growing and for that you need to thank it!
The Bottom Line of Your New Natural Hair Rules
The above commandments are the blueprint for healthy natural hair.
And while everyone's hair is different, the above tips are science-based tips that should be tweaked as you get to know your hair. You got this!