Natural hair heat damage is, by far, one of the WORST things to happen to natural hair. Talk about heat damage and watch every natural's face cringe in fear.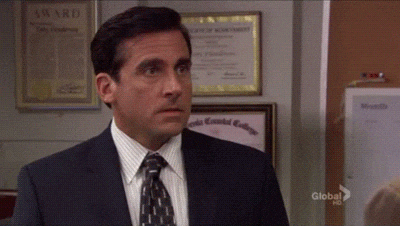 Unfortunately, as natural hair is quite fragile, one flat iron session can result dry, limp, loose curls.
Fortunately, this damage isn't irreversible and if you are suffering from heat damage, there are tried and true methods to bringing your curls back to life.
Ready to fix your natural hair heat damage? Let's get started.
What is Natural Hair Heat Damage?
Natural hair heat damage occurs when, as the name suggests, too much heat is applied to natural hair.
At a molecular level, when heat is applied to the hair, keratin bonds in your hair are weakened and ultimately broken, depending on how strong these bonds are.
Once these bonds are broken, your curls and coils will lose some of its inherent strength and your curl pattern becomes compromised. The more damage to these bonds, the less "curly" your hair will appear.
Many naturals who experience heat damage report that their hair becomes utterly straight, especially at the ends, where the protein bonds are weakest.
Another factor to consider, aside from protein strength, is your hair width.
For example, our edges and frontal sections of your hair are normally finer, thus more sensitive, than the rest of our hair. These areas are exceptionally susceptible to natural hair heat damage.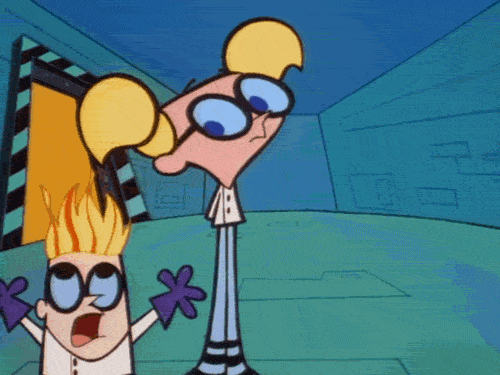 Fortunately, there are some things you can do to counteract, and possibly reverse your natural hair heat damage.
Here are the top eight things you need to do to get rid of your natural hair heat damage.
Drop It (The Flat Iron) Like Its Hot
… do I even have to explain this one?
Heat is your ENEMY right now. You may be tempted to continue to flat iron your hair, given that your ends are already damaged (and your curls may not be as poppin' as they could be).
But this will further damage the remaining protein bonds in your hair. That means that you're decreasing your chances of that damaged part of hair to thrive again, increasing your likelihood of having to do the big chop.
And secondly, your new growth may also suffer from heat damage.
Throw out your flat iron, give it to your friend, lock it up in a safe, whatever you have to do – just drop the heat!
Start Incorporating Protein Treatments, ASAP!
Protein treatments will be your best friend while you are trying to bring life back to your curls.
Use protein-based products that have small-sized proteins (think amino acids and peptides) that can penetrate into your hair and can enter your cortex, where your protein bonds live.
However, ensure that you are using moisturizing products that have slip and conditioning fatty acids to combat the dryness from the protein treatments. Always follow up protein treatments with moisturizing deep conditioners, and use leave-ins that contain proteins and film-forming humectants.
Chop, Chop!
Okay, you may not want to hear this (don't click out of this page just yet!), but nothing will fix your problem faster than getting a cut.
Your damaged ends are causing longer-term damage than you realize. Even though you've stopped using heat (which you deifinitely should), your ends are actually magnifying the problem.
See where I'm going with this?
If you have a small amount of heat damaged natural hair, you may be fine just slowly trimming off the ends, something we like to call "invisible trims".
Clarify!
When coming across your research on how to fix natural hair heat damage, you may see some naturals insisting on ditching the shampoo and only co-washing instead.
I'm here to tell you: FAKE! NEWS!
The act of clarifying is as essential as deep conditioning.
Dirty hair = dry hair. How do you expect to reverse your natural hair heat damage if your hair is dry and dirty?
Having an effective wash day routine for natural hair is key here. Without a proper wash day routine, your hair is not going to be effectively moisturized for the week ahead. You then run the risk of encouraging breakage – definitely not what you want to do when you are trying to repair your natural hair heat damage.
The next thing you might be thinking about is co-washing. Co-washing is great if you need to wash your hair more than once a week (i.e. if you exercise).
But not at the expense of not clarifying. Not TODAY!
There is a cost for over-shampooing, though. If used too often, shampoo could lead to increased dryness, which would then result in more breakage and overall more damage.
Make sure to use gentle, moisturizing shampoos that remove buildup without stripping the hair.
Camille Rose Sweet Ginger Rinse
This shampoo is incredibly gentle and non-stripping, but contains enough surfactants to thoroughly cleanse your hair and remove buildup. Ginger root oil – the second ingredient in the formula – is antiseptic, boosting overall scalp health. A must have shampoo if you're dealing with highly porous and/or damaged hair!
Hot Oil Treatments for Heat Damage
Hot oil treatments are a godsend for natural hair heat damage. With the right concoction, oils can repair elasticity and promote shine. Exactly what we need when our hair is suffering from heat damage.
The best way to do hot oil treatments for natural hair is as a pre-poo. Pre-poos protect the hair from the harsh surfactants of the shampoo.
Coconut oil is a great pre-poo/hot oil treatment for natural hair heat damage. Studies have shown that coconut oil acts as a plug in damaged cuticle surfaces, reducing the porosity of the hair and increasing moisture retention. It has also been shown to increase protein resiliency and reduce protein loss with time.
It's as easy as slathering on the coconut oil all over your hair for about 1 hour before you shampoo. Your hair should feel stronger with consistent use!
Protective Styles
If you don't want to do a big chop, then protective styling is a non-negotiable.
The protective style that you choose must:
Completely cover and protect your ends from the outside world;
Be low manipulative (non-tight and can be taken down), and;
Your hair must be fully deep conditioned and moisturized prior to
protective styling.
Some popular protective styles include braids, wigs and weaves. With these styles, there are a few common rules of practice. You must take down the style every 4-6 weeks so that you can wash and deep condition your natural hair.
You also must allow your hair to breathe – in other words, don't be so quick to put it back into another protective style. Give your hair a break and let it breathe, for at least a week.
Perm-Rods
Perm rods are not going to reverse your heat damage, but it will help encourage your hair to curl again.
It's also a good way to mimic your natural curl pattern (this also works with styles such as braid outs and twist outs)!
Simply section your hair in sections around your head (the smaller the section, the tighter the curl pattern).
On clean, deep conditioned and moisturized hair, wrap the perm rod around smaller sub-sections hair and lock the perm rod to secure it. Repeat all over your head and once your entire hair is complete, wrap with a satin scarf.
The next day, undo the rods carefully as to not disturb the pattern. Fluff using an afro pick. If using your hands to separate the curls, make sure your hair is coated in oil to prevent your fingertips from sucking up the moisture.
If you have looser curls, twist your hair in between your fingers (in sections) to encourage curl definition.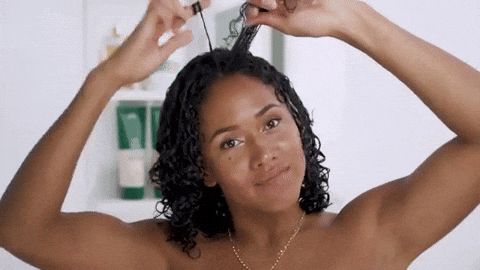 Be Patient!
I know that this is a trying time in your natural hair journey. There is no worse feeling than seeing your beautiful curls and kinks limp and lifeless.
But it will get better, because many naturals experience natural hair heat damage and are able to overcome it.
As a result, their hair is healthy, thick, long and vivacious. With time, patience, and the above regimen, your hair will flourish in no time. You got this!
The Bottom Line
Natural hair, as you obviously know, is fragile. There is no shortage of things that damage our hair – bad products, flat irons, chemicals. The list goes on!
The one thing we do know is that natural hair is resilient. Natural hair heat damage sucks, but it can be fixed with either a big chop or regular trims, and protein treatments.
And while you are mitigating the heat damage, remember to take care of your new growth with moisture and deep conditioning sessions, and protecting it from future damage by protective styling and minimizing heat styling.