Since the brand's inception, Mielle has focused on providing high-quality natural hair products for curly-coily naturals. With the successful launch of their first line of products, the Advanced Line formula, Mielle has grown to be a household-name brand, finding success in their subsequent launches.
Many naturals swear by some of their best sellers, including the Babassu Oil and Mint Deep Conditioning Protein/Moisture Replenisher, Moisturizing Avocado Hair Milk, and Pomegranate & Honey Leave-in Conditioner.

Their newest collection, the Rice Water Collection, claims to:
Increase moisture
Improve health and appearance of the hair
Strengthen your hair's elasticity
Prevent split ends and encourage hair growth
Here's our take on the Mielle Organics Rice Water Collection and what products you should grab from the collection (if any). Let's go!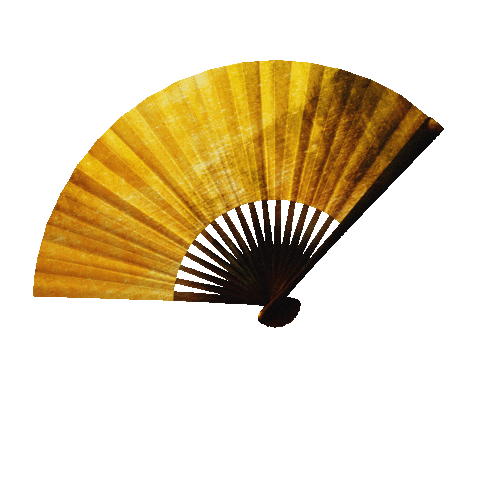 The Benefits of Rice Water
Rice water has become a DIY-sensation in the hair community in the past few years. Many naturals (as well as straight-haired folk) have reported notable results by incorporating rice water into their routines, citing stronger strands and increased length retention.
Scientifically, rice has numerous benefits for hair, including:
Contains amino acids that may strengthen the protein fractions of human hair
Improves hair's elasticity, reducing breakage
Contains antioxidants that may improve the mechanical properties of the hair cuticle, increasing sheen
Rice is not a new ingredient in hair products. However, the Mielle Rice Water Collection's centre ingredient is rice – every product in the line boasts the strengthening properties of rice water.
Let's get into our two favourite products from the line: the split-end therapy serum and the clay masque.
Best Products In The Mielle Rice Water Collection
Split End Therapy
Split-ends, fairy knots, single-strand knots and tangles plague natural hair, especially Type 4 hair. The coilier your hair, the more likely your strands will interlock with each other, resulting in these deep knots.
This product claims to reduce split-ends by strengthening the hair. Taking a look at the ingredient list, the second ingredient is hydrolyzed collagen, which is a larger-sized protein molecule.
Because of its size, collagen is unable to penetrate into the hair's cortex, which is where the inherent strength of hair comes from. Instead, it creates a barrier around the hair, almost like a film-forming humectant.
In addition to the collagen, the ingredient list also contains many conditioning agents (polyquaternium-6 and various oil extracts) that should make the hair feel softer yet supported.
I tested out the serum for 3 weeks: 2/3 weeks as a pre-poo treatment and one week as a leave-in treatment.
When applied to pre-detangled my 3c/4a hair, it instantly felt softer and smoother.
However, my hair best responded to the product as a leave-in treatment on my ends. I applied a dime sized amount on my ends after using my leave-in, but before applying my gel. My ends felt softer and the serum played well with my other products with no flaking.
Mielle Rice Water Split End Therapy
This serum contains film-forming and conditioning ingredients that will create a barrier around the hair, offsetting the stripping effects of your shampoos. Can be used before the shower as a pre-poo or as a sealant on your ends to lock in moisture. Great for naturals looking for added softness and shine to their hair.
Just a note: proper shampooing is mandatory when using products like this, as the buildup potential is quite significant.
As some moisturizing ingredients create impenetrable films over the cuticle, it's imperative that we adequately cleanse our hair to remove these films to keep our hair clean.
Clay Masque
Clay masks are a great "detox" for natural hair – clay removes product buildup from the strands, encourages cuticles to flatten and results in defined, frizz-free hair.
The trade-off is that they can be quite stripping, and must be followed up with a moisturizing deep conditioner.
The clay ingredients in this product (kaolin and illite) are far down the ingredient list, meaning that the masque will not strip the hair. The formula is further supplemented with friction-reducing ingredients such as fatty alcohols and shea butter to encourage moisture.
This clay masque was an absolute dream for my 3c/4a hair. It was slippery enough to detangle and left my coils incredibly defined after washing it out. I spread the remaining clay on my body and my skin also felt softer, too.
Mielle Rice Water Clay Masque
Clay masks are usually quite drying but this masque pairs the clay with moisturizing and friction-reducing ingredients such as aloe leaf juice, shea butter and jojoba oil. Best of all, strengthening plant extracts like henna, rosemary and horsetail grass will fortify your hair and keep split ends at bay. Use this product biweekly on soaking wet hair. Your curls and coils will thank you!
Final Thoughts on the Mielle Rice Water Collection
The superstar of this collection is the clay masque. Unlike other clay masks, this masque is incredibly slippery and doesn't dry out the hair.
Immediately after washing it out, the coils are left defined, weighed down and buildup-free. Yet the hair feels moisturized enough to go straight into styling without the extra step of deep conditioning.
The split-end therapy serum is also a great addition to your natural hair routine. The high concentration of film-forming ingredients make it an excellent sealant on your ends. Just remember to use a clarifying shampoo during your next wash day to avoid product buildup.