Not all leave in conditioners for natural hair are formulated the same.
Some are formulated with moisture in mind, containing a plethora of film-forming humectants and conditioning agents to soften and moisturize the hair.
There are some that contain varying-sized proteins that aim to promote strength in the hair's cortex, increasing the hair's rigidity.
And then there's everything in between: products that are moisture-protein balancing, are heat protecting, fill in cuticle gaps, etc.
It can be overwhelming trying to navigate the expansive world of natural hair products, especially leave-in conditioners.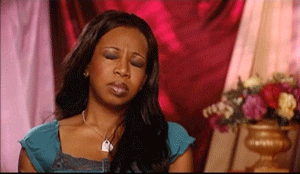 To help you, we've broken down what you should look for in your leave-in conditioners, and our recommendations for the best leave in conditioner for natural hair. Let's get into it!
Why Do We Need Leave-in Conditioners?
Leave-in conditioners are essential for all natural hair types, regardless of curl type, porosity, hair density or width.
Not only do leave in conditioners for natural hair provide a source of moisture until the next wash day, they condition the hair and reduce friction between the hair.
Curly and coily hair experience curl interlocking, meaning that the curls and coils tend to tangle on top of one another. This causes deep tangles and knotting, resulting in accelerated breakage and shedding, if left unchecked.
Leave-in conditioners provide enough friction-reducing conditioning agents that keep your curls in check. Definitely a must in all natural hair routines.
Porosity
Before we get into the best leave in conditioners for natural hair, there's an important piece to the puzzle that needs to be understood. And that's your porosity.
Natural hair porosity is the ability of your hair to absorb water and/products.
Low porosity natural hair has a low absorption rate, because the cuticles are stubbornly closed. It is difficult for this hair porosity to absorb moisture.
High porosity natural hair has a high absorption rate, because the cuticles are always open. It is difficult for this hair porosity to retain moisture.
Essentially, your porosity will dictate how your hair will interact with moisture and products.
Because low porosity hair has tight and flat cuticles, moisture absorption is the name of the game. That means using light-weight products that inhibits product buildup and can actually penetrate into the hair strands.
On the other hand, high porosity, with lifted and raised cuticles, must focus on moisture retention. Evaporation and rapid moisture loss occurs frequently in high porosity hair, so using strengthening and conditioning products that fill in your cuticle gaps will combat this issue.
What To Look For In a Leave-in Conditioner
Here's a general guide on what you should look for in your leave-in conditioners.
Moisturizing
As we know, water is nature's only true "moisturizer". Water should be included as the first ingredient in your products, especially your leave-in products. This is true for both high and low porosity hair.
You should also look for film-forming humectants. Regular humectants, like glycerin and honey, draw in moisture from the surrounding environment.
Film-forming humectants take it one step further – they also create a barrier around the hair shaft, protecting the moisture from evaporation.
This encourages moisture retention for a longer period of time. Examples include aloe vera, slippery elm, flaxseed, marshmallow root and hydrooxycellulose. These ingredients are especially great for high porosity hair looking to increase moisture retention for longer but can also be used by low porosity naturals.
Strengthening
These ingredients strengthen the hair, fill in broken gaps and help fortify the cuticles to avoid further breakage along the hair cuticle.
Examples include proteins and amino acids, ceramides, coconut oil and henna. Low porosity hair should opt for protein-free or smaller-sized proteins in their leave-ins, while high porosity hair should look for proteins in their leave-ins.
Conditioning
These agents condition the hair, and provide slip to your products, reducing friction between your strands. Examples include fatty alcohols (cetyl alcohol, triglycerides). This is mandatory for all naturals, especially Type 4 natural hair who experience knots and tangles.
The Best Leave in Conditioners for Natural Hair
Before we get into the top leave in conditioners for natural hair, remember that you don't need to own all of these products to have happy, hydrated coils.
Choose a leave in conditioner based on your hair needs. If you have high porosity hair and/or fine strands, opt for leave-ins that contain film-forming humectants and proteins of varying sizes for long-lasting hydration.
If you have low porosity hair and/or coarse strands, look for products that are light-weight and have a higher penetrability, and also very conditioning.
Remember: as water is nature's only true moisturizer, make sure your hair is wet before applying your products. This not only makes the curls pop but it mobilizes the leave in conditioner, making application much more seamless.
For best results, follow up with a gel to lock in your curl definition and further seal in the moisture. Much like leave-ins, not all gels are formulated the same. Look for gels that contain a plethora of plant extracts and are non-flaking.
Camille Rose Aloe Whipped Butter Gel
Best for TYPE 4, all porosities
The most superior ingredient list of any gel on the market. This gel is formulated with film-forming plant extracts that will hydrate the heck out of your curls. Works swimmingly for Type 4 naturals, especially for twistouts and braidouts. A definite must-try!
Earthtones Naturals Curl Enhancing Jelly
Best for TYPE 3-4, low porosity
A Canadian-based brand, Earthtones Naturals focuses on holistic, natural ingredients – and this gel is no exception. Its formulated with some hydrating ingredients such as aloe leaf juice, panthenol and sea kelp.
Kinky Curly Curling Custard
Best for TYPE 3-4, high porosity
This gel is a cult classic. Long before the plethora of hair gels for natural hair, this gel was holding it down for the curls. Jam packed with film-forming plant extracts such as marshmallow root and aloe vera, this gel will keep your coils hydrated and ensure every coil is defined. A fan fave for high porosity naturals!
Final Thoughts on the Best Leave in Conditioners for Natural Hair
It's not about the quantity of your leave in conditioners for natural hair, it's about the quality.
You don't need a million products to have healthy, moisturized coils. Look for high quality, plant-based and conditioning leave in conditioners and if used consistently, you should see an improvement in your hair's moisture retention.