You're not a true natural if you haven't found yourself Youtube-ing or Googling the LCO vs. LOC method for natural hair.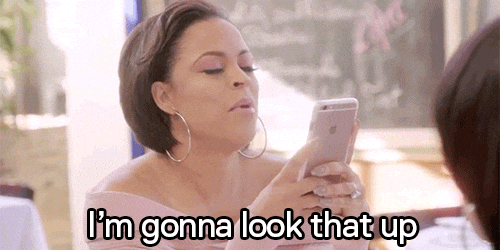 There's a lot of debate and misinformation online about if you should use the lco method or the loc method for your natural hair.
The short answer: it depends on your hair porosity.
For the naysayers who doubt the effectiveness of the lco method and the loc method, know this – the order in which you apply your products is just as important as the products you use.
Much like skincare, the order of product application is essential to meeting your hair goals.
Mismanagement of products is not only expensive (since you're not getting the full benefit of your product), but it can also lead to dry and damaged hair because you're not creating a routine that caters to your hair.
There's nothing more frustrating than buying products that claim wonders for your hair, only for it to fall flat (pun intended).
Let's make sure you're getting the full benefit of your products. Here's a quick summary of the difference between the LCO vs. LOC method, and which one is right for you.
Before we go the LCO vs. LOC method and into which method is best for your natural hair, let's discuss what these letters stand for:
L stands for liquid, and is commonly confused with "leave-in", when in fact it can be as simple as using water as your L.
However, your liquid of choice should always come first, regardless if you use the LCO method or the LOC method.
Moisture is notoriously hard for natural hair to retain, which is why we must use water/leave-ins underneath other products. In other words, using oil-based products first will dry out your hair.
C stands for cream, and is responsible for locking in the moisture and holding down the fort. Some creams also supply an additional source of moisture, however they usually are oil-based.
Not all naturals need to use a cream – looser curls and waves may find that creams weigh down the hair. On the other hand, many Type 4 naturals may benefit the additional slip from the cream.
O stands for oil. You know the saying "oil and water don't mix"? This is why oils come later in your natural hair routine – the oils assist in sealing the liquid and/or cream, depending on if you use the LCO method or LOC method.
Before we get into whether you should use the LOC method or the LCO method, you need to know a bit more about your hair before you decide which method you should use.
More specifically, you must know about your porosity.
Natural Hair Porosity 101
Natural hair porosity is the ability of your hair to absorb water and/products.
Low porosity natural hair has a low absorption rate, because the cuticles are stubbornly closed. It is difficult for this hair porosity to absorb moisture.
High porosity natural hair has a high absorption rate, because the cuticles are always open. It is difficult for this hair porosity to retain moisture.
Porosity is arguably the most important concept to understand about your hair – yes, even more important than knowing your hair type.
Low porosity naturals have stubbornly closed cuticles. Naturals that are low porosity commonly experience the below traits:
♥ Deep conditioner doesn't absorb into the hair, even after being in a bag for a few hours;
♥ The hair takes forever to dry after it's washed; and,
♥ Product buildup occurs very quickly.
In a nutshell, since these cuticles are so tightly shut, both water and products have a difficult time entering into the hair shaft.
In contrast, high porosity naturals have cuticles that refuse to close. They constantly stay open. Common traits amongst high porosity naturals include:
♥ Hair dries quickly after being washed;
♥ The hair is commonly frizzy with little to no definition, even with products on top and when wet; and,
♥ A style cannot be retained for more than a day or two (wash and go, twist out, etc).
If you're still not sure, pull one clean, dry strand from your scalp. Run your fingers down the length of that strand. If it feels bumpy, you have high porosity hair. If it's smooth, you have either low porosity or normal porosity hair.
Or, do our hair quiz to figure out your "hair facts", including your porosity.
Now that we have that out of the way, let's dive into the mechanics of the LCO vs LOC method and which one is right for you!
LCO vs LOC Method: Which One Is Right For You?
As mentioned above, low porosity natural hair has difficulty absorbing product. The cuticles are either too small for products to readily enter the hair shaft, or the cuticles themselves are just jammed shut and refuse to open.

The opposite is true for high porosity, where the cuticles are either chipped, broken or extremely porous. This results in moisture entering the shaft easy, but it being released just as fast.
LOW POROSITY NATURALS SHOULD USE THE LCO METHOD, WHILE HIGH POROSITY NATURALS WILL FIND MORE BENEFIT FROM THE LOC METHOD.
The LCO Method for Low Porosity Natural Hair
For my low porosity kings and queens, where moisture PENETRATION is imperative, you're going to want to use the LCO method, for the following reasons:
Using a cream after the liquid will lock in moisture from the L and will also provide a secondary source of moisture and friction-reducing slip;
An oil, since it has no water content, should be used last to lock in all the moisture from the L and C; and
If you use LOC method, you may experience accelerated product buildup as the cream is sitting atop of the oil and not penetrating. Too much buildup will lead to more dryness!
Product application is as critical as the products themselves. Once you've established that the LCO method is right for you, here are our fave products that are low porosity approved to boost moisture absorption and keep your hair happy and hydrated.
Camille Rose Curl Love Moisture Milk
Best for TYPE 3-4, low porosity
This buttery, soft leave-in conditioner contains incredibly moisturizing ingredients such as avocado oil, rice oil and aloe vera (aka the moisture G.O.A.T.)! Plays well with creams and gels for defined twist-outs and good for all porosity types, but is especially effective for low porosity naturals.
Best for Type 3-4, low porosity
This is a must have tool for low porosity naturals. Deep conditioning as a low porosity natural is essentially fruitless if you're not opening up your cuticles to let the product in. And the heat supplied by this product will do just that! A much more effective deep conditioning strategy than the baggy method, and best of all: it's much more affordable than a $100 steamer.
The LOC Method for High Porosity Natural Hair
For all my high porosity naturals, where moisture RETENTION is the goal, the LOC method should be your go-to, because:
Applying an oil immediately after the L will lock in that first, critical layer of moisture (remember: we want to prevent evaporation in high porosity hair)
High porosity hair has a higher chance of experiencing hydral fatigue, which is over-moisturized, over-conditioned hair. To avoid this, an oil should be used as a buffer between the liquid and the cream.
Using the right products for high porosity hair is imperative to encourage cuticle flattening and moisture retention. Make sure you're using products that contain ingredients such as proteins (of varying sizes), aloe vera, and coconut oil.
The Bottom Line
In general, low porosity naturals will find better results from the LCO method, while high porosity naturals will find better results from the LOC method.
Remember: it's important to experiment with a routine for at least a few weeks to see if your hair responds to it.
If your hair seems unresponsive, take a deeper look at your ingredient list to ensure your products don't contain drying ingredients. Watch out for drying alcohols (SD-alcohol, isopropyl alcohol) and mineral-oil, which run rampant in our products.
Which method do you prefer: the LCO method or the LOC method? Share your experiences down below!