Treating high porosity hair is more than just slapping on a deep conditioner.
High porosity coils are incredibly sensitive and fragile to damage, and if you're interested in learning about how to treat high porosity hair, know this:
You don't need to commit to a 10-step natural hair routine. You don't need to buy a million products.
A consistent routine that prioritizes water, incorporates proteins and other nourishing ingredients, keeping the hair clean and protecting it with low-manipulative styles is the not-so-secret-secret to treating high porosity hair.
First Things First: What is Natural Hair Porosity
Porosity is one of the most important diagnostic traits about your hair.
Why? Because it's a clear indication of what products you should look for, ingredients you should avoid and how you should establish your natural hair routine.
It also tells you how to moisturize your natural hair, which is the cornerstone of healthy curls and coils.
This is especially important for high porosity coils, that are inherently fragile and sensitive to damage and must be properly moisturized to be healthy.
Natural hair porosity is the ability of your hair to absorb water and/products.
Low porosity natural hair has a low absorption rate, because the cuticles are stubbornly closed. It is difficult for this hair porosity to absorb moisture.
High porosity natural hair has a high absorption rate, because the cuticles are always open. It is difficult for this hair porosity to retain moisture.
High porosity naturals have cuticles that are raised and elevated, like the shingles of a roof.
Under a microscope, the cuticles may have breaks, gaps or cracks along the surface. Moisture escapes through these breaks via evaporation, which is high porosity hair dries much faster than low porosity hair.
High porosity can be genetic. Or, it can develop from:
Damage from heat styling tools;
UV-damage from the sun;
Chemical damage from relaxers or keratin treatments;
Mechanical damage from detangling or over-manipulation.
Not only does having porous hair impede with moisture retention, the raised cuticles interlock with cuticles on other strands, causing knotting and tangles.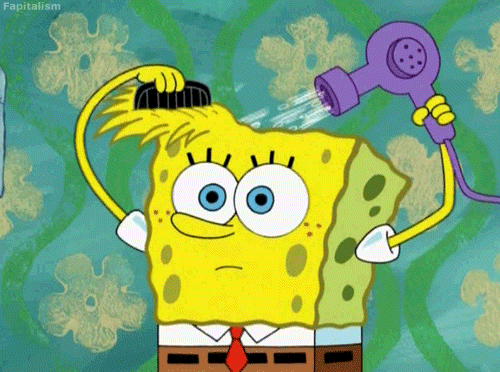 Signs of high porosity hair
Some very obvious signs of high porosity hair includes:
Hair dries quickly after being washed (under an hour);
The hair loses definition quickly, even with products on top and when wet; and,
A style cannot be retained for more than a day or two (wash and go, twist out, etc).
If you're still not sure, pull one clean, dry strand from your scalp. Run your fingers down the length of that strand. If it feels bumpy, you have high porosity hair. If it's smooth, you have either low porosity or normal porosity hair.
Or, do our hair quiz to figure out your "hair facts", including your porosity.
Can you reverse high porosity hair
A common question on the internet is if you can reverse high porosity hair.
The short answer: no.
The long answer: you can mitigate the effects of high porosity hair by creating and implementing a unique natural hair routine that caters to your high-po hair, which will lead to moisturized, juicy coils.
What Does High Porosity Hair Need
High porosity hair needs a specific treatment routine to ensure it remains healthy, happy and hydrated.
That includes understanding what ingredients are good for high porosity hair and products that include those ingredients.
What ingredients are good for high porosity hair
Moisture: as we know, water is nature's only true "moisturizer". Water should be included as the first ingredient in your products, especially your leave-in products.
Film-forming humectants: regular humectants, like glycerin and honey, draw in moisture from the surrounding environment. Film-forming humectants take it one step further – they grab moisture from the air and then create a barrier around the hair shaft, protecting the moisture from evaporation. This encourages moisture retention for a longer period of time. Examples include slippery elm and marshmallow root, and hydroxyethylcellulose.
Strengthening ingredients: these ingredients strengthen the hair, fill in broken gaps and help fortify the cuticles to avoid further breakage along the hair cuticle. Filling the broken gaps will also prevent moisture loss due to evaporation. Examples include proteins and amino acids, and ceramides.
Conditioning agents: these agents condition the hair, and provide slip to your products, reducing friction between your strands and reducing the likelihood of tangles. Examples include fatty alcohols (cetyl alcohol, triglycerides).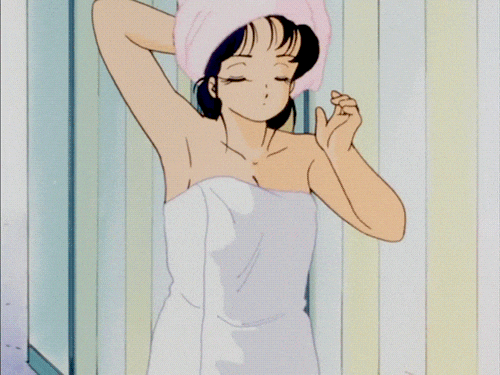 What products are good for high porosity hair
In general, the best products for natural hair are ones that are gentle, conditioning, slippery, and water-based.
This includes a well-formulated and gentle shampoo to cleanse the hair, a rich conditioner to detangle, a fortifying leave-in conditioner and corresponding styler (gel/mousse), followed up with periodic protein and deep treatments.
You also want to incorporate proteins into your routines, as these proteins will temporarily fill cuticle gaps, promoting moisture retention.
High porosity hair thrives under minimal manipulation, so ensuring that you properly moisturize your coils and setting it will help treat your high porosity hair.
Let's get into the specifics of how to baby your high porosity natural hair.
How To Treat High Porosity Hair in 5 Simple Steps
High porosity hair treatment – deep conditioners
For high porosity hair, the act of deep conditioning should be considered sacred.
Ingredients to look out for in your deep conditioners include proteins (of varying sizes), film-forming humectants and conditioning agents.
Moisture is still important, so alternate between a moisturizing deep conditioner and a strengthening deep conditioner.
Mielle Babassu & Mint Deep Conditioner
One of Mielle's most popular products, the active ingredient in this mask is babassu seed oil, a significant source of Vitamin E and fatty lipids. The protein source in this formula, amino acids, are small enough to penetrate into your hair strands and fortify your cortex. A great light protein boost for low porosity naturals but high porosity naturals can use it as a weekly deep conditioner.
Camille Rose Algae Renew Deep Conditioner
A cult favourite deep conditioner, this treatment contains essential plant-based oils and butters loved by all naturals: manuka honey, mango butter and aloe vera, and also includes moisturizing ingredients such as hemp seed oil and blue-green algae. And it smells like mint chocolate chip!
Incorporate protein into your routine strategically
Protein is a high porosity natural's best friend.
Natural hair is made from protein, called keratin. When your hair is highly porous, there are chips and breaks and cracks in these keratin bonds that keep your curls intact.
To mitigate this, you need to manually add protein into your hair, as protein can temporarily fill in these gaps. Protein are also water-soluble, meaning that they can provide a barrier around your hair to help promote moisture retention.
The most effective protein treatments are small-sized proteins such as amino acids and peptides that can temporarily fill these gaps accordingly.
Using a light to medium protein treatment every 3 weeks will ensure your protein levels are balanced and help moisture train your hair.
Olaplex No 3 Hair Perfector
Olaplex's Hair Perfector No 3 Repairing Treatment has a patented agent that is chemically similar to the disulfide protein bonds in our hair. Using it monthly prior to your wash day as a pre-poo will replace broken bonds in your cuticles caused by sun damage, dyes/bleach, heat tools and manipulation.
Detangle, the right way
Improper detangling is one of the main reasons why high porosity naturals experience hair breakage, as the coils are already quite fragile and sensitive to damage due to elevated cuticles.
Generally speaking, you should always be detangling natural hair with conditioner in it, after you shampoo, in sections, while each section is fully saturated with water.
Ingredients in regular conditioners are "wetting agents", meaning they work better under when the hair is wet.
In the shower, finger detangle first to get all major tangles out. Follow up with a natural hair brush that is geometrically aligned with coily hair, which will work with your coils, not against it – thus, no breakage!
Redken All Soft Conditioner
A little goes a long way with this salon-quality conditioner. It has a thick consistency that's perfect to detangle dense, tangly curls and coils. It's also pH balancing to help your cuticles lay flat. Natural hair professionals rave about this conditioner for good reason!
A pocket-friendly, slippery conditioner that is perfect for tangle-prone coily hair. To save on conditioner, apply on wet hair in sections to fully mobilize the product. For Type 4 naturals, gently finger detangle, working from roots to tips. Rinse off with lukewarm water before deep conditioning.
Pattern Beauty Shower Brush
This shower brush was made for tightly textured coils. The bristles on this brush are sturdy to comb through even the thickest of heads, but is gentle enough to run through your coils like molasses. Use it during your conditioning stage with plenty of water for a smooth, stress-free detangle.
Moisturize and seal
This stage is arguably the most important for high porosity hair.
The leave-in stylers you use will determine whether your hair remains moisturized for a week… or dries out within the hour.
On wet hair, apply your leave-in conditioner. Look for products that are formulated with cuticle-filling proteins, film-forming humectants, and conditioning fatty alcohols that all play a role in keeping high porosity hair moisturized.
Mielle Moisturizing Avocado Hair Milk
Best for TYPE 4, high porosity
A Mielle cult classic, this moisturizing hair milk is formulated with film-forming, moisturizing humectants such as aloe vera, nettle and horsetail extract. It also includes various strengthening ingredients such as rice and wheat protein. A perfect staple product for high porosity strands in need of some TLC.
Next, using a water-based styler (normally a gel for wash and go's and wrap foam/mousse for twist-outs) will lock in the moisture and provide an additional moisture barrier.
Keep spritzing your hair with water if you hair starts to get dry during this process. Water will help mobilize your product and, again, is the only true way to keep your hair moisturized.
Earthtones Naturals Curl Enhancing Jelly
A Canadian-based brand, Earthtones Naturals focuses on holistic, natural ingredients – and this gel is no exception. Its formulated with some ingredients such as aloe leaf juice, panthenol and sea kelp!
Properly setting your style is the key to ensuring a moisturized style until the next wash day.
This is as simple as using a blow dryer and hooded dryer attachment, but we recommend using a hooded dryer.
Why? Because the even heat distribution will ensure each and every coil is properly set. If you have longer hair, you can use a blow dryer on your ends to make sure they are properly set.
Using a low-setting heat appliance will not harm your high porosity hair, especially if you applied leave-on products first.
You'll find that after a few wash days, your styles will last longer, look fuller and darker, and you'll have less tangles on your next wash day.
Red By Kiss 1875 Watt Ceramic Professional Hood Dryer
Turn your home into a salon with this affordable bonnet hair dryer. You can either sit under the dryer while deep conditioning with a plastic cap, or allow your hair to dry after styling. Small enough to conserve space but powerful enough to get the job done.
Sleep With Silk
Protecting your hair at night with silk is another piece of the puzzle when it comes to caring for high porosity hair.
Silk is preferred for high porosity hair because silk fibres are incredibly smooth and will not dry out your hair.
Satin, on the other hand, is made of a whole blend of fabrics and are synthetically softened to make it appear "silk-like", but depending on the blend, it can still ruin your hair.
Grab yourself some affordable silk items that will keep your hair intact while you sleep.
Oils for high porosity hair?
How should you use oils for high porosity hair?
While oils are jam-packed with various vitamins and fatty acids, they are completely devoid of water.
As such, it's not recommended to use oils when styling natural hair.
Water-based stylers will provide your hair with the moisture that it needs to enhance your style until the next week.
Oils will typically keep a style defined for 2-4 days, upon which you'll experience dryer hair with time.
If you still want to incorporate oils into your routine, save your oils for the occasional hot oil treatment.
It's as simple as applying warmed up oils on your strands, 30 mins to an hour before your shampoo days.
Just be sure to shampoo effectively to get all the oil out of your hair!
Final Thoughts About How To Treat High Porosity Hair
The best high porosity hair treatment system is more than just a deep conditioner – it's about using the right ingredients for your porosity, coupled with a moisture-rich routine that is gentle and replicable, week to week.
By prioritizing protein-rich products, using gentle shampoos, styling with conditioning leave-in stylers and setting your hair with a hooded dryer, you'll experience healthy high-porosity hair in no time!