Type 3 hair, out of all of the curl textures, has the most diversity across its spectrum.
From loose, S-shaped ringlets to corkscrew curls, it can be difficult to pinpoint exactly where you fall within the Type 3 range.
Curl density and width also varies within the Type 3 world, and these factors play a large role in how your hair will respond to products and moisture.
In a nutshell, Type 3 hair is:
Curly, not coily or wavy
Ranges from loose, bouncy curls to springy, tight corkscrews
Prone to frizz when not properly moisturized
Let's get into the wonderful world of Type 3 curly hair, the best products for Type 3 hair, and general tips for maintaining and moisturizing your curls.
How To Determine Your Curl Pattern
Before we discuss Type 3 hair, it's important you understand how to properly identify your curl pattern.
Although curl type is not the most important trait to focus on (we argue that porosity is much more significant), it does play a factor in product selection and styling techniques.
To properly identify your curl pattern, you must make sure your hair is wet prior to identification. Your curl pattern is the most recognizable when wet!
If you're still having issues with determining your curl pattern, have no fear: take our quiz to find you exactly what curl type you are.
Now, let's get into the details, including our fave products for Type 3 hair.
Type 3a
Type 3a hair is marked by large, loose S-shaped ringlets, about the size of sidewalk chalk. For reference, your curl type is Zendaya.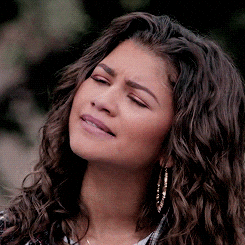 Many 3a curlies are actually unaware of their curl potential. Because of how fine 3a hair strands are, the curls are easily flattened. Even sleeping on it can result in flat, straight hair!
This curl type also experiences uneven curl distribution. If you have 3a hair, you may have super defined curls in one area of your hair, but super straight hair in another.
If this sounds like you, have no fear – there are ways to encourage curl definition. By strategically styling your natural hair and using the right products, your curls will start to pop more in no time.
Best Products for 3a Natural Hair
Shea Moisture Coconut & Hibiscus Curl & Shine Shampoo
A great, gentle shampoo for Type 3a and 3b loose curls. This shampoo has enough detergent to cleanse your scalp and remove product buildup, but will not overly strip your hair and cause longterm dryness. Plus – it's affordable!
Miss Jessie's Multicultural Curls
A light-weight, hydrating leave-in moisturizer. Perfect for Type 3 naturals with loose curls. Use a light-handed amount on wet hair, detangle with a wide-tooth comb. Remember to focus on your ends for more volume and curl definition. PS – this is Zendaya's fave leave-in!
Lightweight oils, gels and other stylers are best for Type 3a curls. Avoid using heavy oils such as olive oil and coconut oil, and opt for oils like morroccon oil and argan oil. This oil treatment can be used as a last step after your leave-in conditioner to lock in moisture and keep your curls bouncy. Be very light-handed and focus on your ends.
Now, the above products are great, but only if you know how to leverage them.
The tricky thing about styling 3a natural hair is achieving optimal definition, without sacrificing volume.
Too much product can weigh your hair down, resulting in weighed down, limp-looking curls. It's all about balance with Type 3a hair.
Here's how to properly style 3a hair:
Shampoo your hair 2-3 times a week, using a deep conditioning treatment biweekly (replacing the conditioner).
On sopping wet hair, apply a dime sized amount of curl cream starting from mid-length to your ends.

Avoid applying the cream on your roots to avoid weighing down your curls.
To evenly distribute the product, gently detangle your hair with a wide-tooth comb. This will also remove tangles and let your curls really shine!

Squeeze out the excess water and apply a light layer of argan or morroccan oil to lock in the moisture.
Scrunch your hair upwards to encourage definition. Flip your head over and continue scrunching to pump up the volume!
Type 3b
3b hair is a hybrid of corkscrew curls and ringlets. This hair type is usually marked by high-shine, defined curls that are the size of Sharpie markets.
For context, your curl twin is none other than the iconic Tracee Ellis Ross!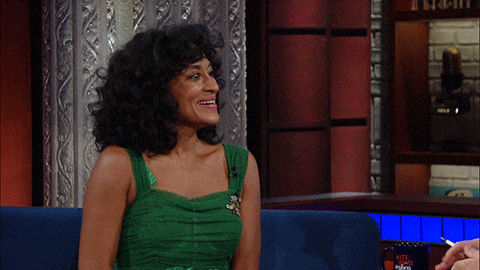 Similar to Type 3a hair, 3b hair is susceptible to frizz due to lack of moisture. Moisturized 3b curls are only as good as the products you use, so here our are fave products for 3b hair.
Best Products for 3b Hair
Just like 3a hair, the above products must be used in conjunction with a proper styling strategy. Too much product can weigh the hair down, but not enough product can result in frizz.
Here's how to style your 3b hair:
Shampoo your hair 2-3 times a week, using a deep conditioning treatment weekly (replacing the conditioner).
On sopping wet hair, apply your curl smoothie starting from mid-length to your ends. After, rake in a dime sized amount of gel into your curls evenly. Remember: less is more!
To pump up the definition, twirl pieces of your hair around your fingers to encourage deeper definition.
Let your hair air dry or use a diffuser (on the cold setting) to dry your hair. Use an afro pick to fluff it out once your hair is dry. This will not only boost volume but it will break the dreaded, crunchy gel cast.
3c Hair
As this hair type straddles the line from Type 3 to Type 4 hair, Type 3c hair is tight, has a lot of volume and experiences the most shrinkage out of the Type 3 curlies.
The curls of 3c are tight and shaped-like a pencil. Your celeb hair crush is Yara Shahidi.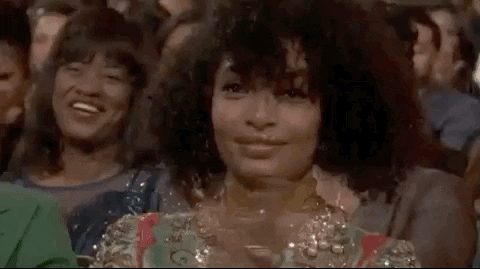 Taking care of 3c hair may seem overwhelming because your curls are significantly different than 3a and 3b, but there is a tried and true method for keeping your curls happy and healthy.

The first step: using high-grade, quality products.
Best Products for 3c Hair
Once you've got a strong set of products on your side, it's time to learn how to use them on your curls.
Styling 3c natural hair can seem daunting, as sometimes you may feel like your hair does not cooperate with you. But here are some helpful tips for taking care of your 3c hair:
If you have dense 3c hair, detangle your hair using water and a regular conditioner prior to shampooing. This will reduce unnecessary shedding and breakage, and cuts down time spent in the shower.
Use a light leave-in conditioner on damp hair before applying a gel or oll. Never apply gel or oil to your hair without water and leave-in first.
Deep conditioning is a must! Use a deep conditioner once a week to soften and repair your hair.
Know your porosity. Your porosity is the key to understanding how your hair absorbs and retains moisture. In a nutshell:

If you have low porosity hair, use a steamer during the deep conditioning session to allow for deeper product penetration

If you have high porosity hair, follow the LOC method and apply coconut to your hair as a pre-poo
Final Thoughts on Type 3 Hair
Type 3 curls are bouncy, defined and beautiful, and with the right products and techniques, your curls will be moisturized and bouncy 24/7.

What are your tips for taking care of Type 3 hair? Share the love down below!