If you have Type 4 hair, there's a very nasty stigma that you've had to live with.
This stigma is rooted in anti-black and racist rhetoric, and is a direct product of colonization and white supremacy.
The message is this: that Type 4 hair is "hard", "unmanageable" and "cannot grow".
And my job is to tell you that this message is bullshit.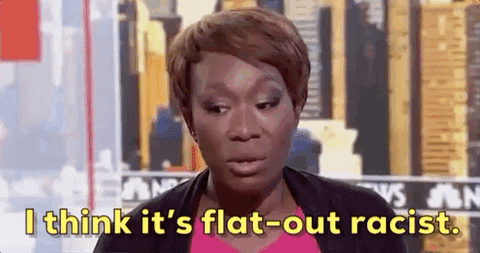 This harmful messaging, which uplifts Eurocentric beauty and demonizes Afrocentric beauty, has been indoctrinated into our unconscious through mainstream media.
From a scientific perspective, the narrative is simply incorrect. Type 4 hair can grow as easily, albeit differently, than other curl types. It can grow in all seasons, without the need of vitamins, gummies and other gimmicky tactics.
Before we learn how to truly embrace our Type 4 coils, it's important that we take the first step and unlearn some of these harmful unconscious biases that we've been taught. All natural hair is valid, regardless of curl type, length or texture!
Now, let's get into evidence-based ways to grow Type 4 hair.
What is Type 4 Hair?
Type 4 hair is tightly coiled, wiry curls. It is naturally dry and can range from being spongy and soft, or coarse and wiry. The strands form tight S or zigzag shapes and is highly prone to shrinkage.
Because of the curl tightness, many Type 4 naturals experience excessive dryness. Sebum is unable to travel through the coils and coat the hair, rendering the ends dry.
Type 4 hair is also further characterized with intense shrinkage. Quite often, Type 4 hair is long when wet or stretched out, however due to the tight curl pattern, shrinks in its dry natural state.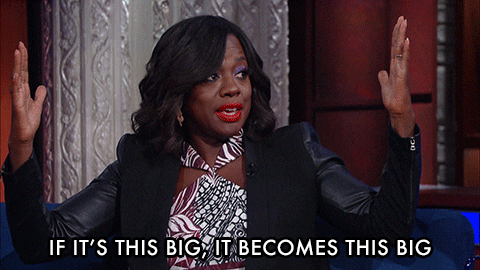 Each of the sub-hair types – 4a, 4b, and 4c – have their own identifiers that make them unique.
♥ 4a hair are tightly coiled and, when stretched, form a S pattern, roughly the size of a crochet needle. These curls tend to be fine, dense and have a small circumference.
♥ 4b hair is less defined and, when stretched, bend in sharp angles to form a Z pattern. These curls are tighter and have the approximate circumference of a pen.
♥ 4c hair is similar to 4b but with less definition and more shrinkage. This hair type can have defined, tight S-shaped coils or have a curl pattern that is invisible to the naked eye.
Why Does My Type 4 Hair "Not Grow"?
Now, all of this information begs the question: how do we grow Type 4 hair?
First things first, let's address the elephant in the room.
The problem isn't that your hair isn't growing.
It's the fact that it's breaking.
Hair is always growing. It grows continuously, in a cycle. The problem is that your hair, namely your ends, are breaking at the same rate that it's growing.
Growth is directly related to retention. So therefore, to grow your hair, you need to shift your attention to retaining the length that you have.
Gimmicky products (think hair growth gummies and lollipops that are circulating on social media) cannot "enhance" or "quicken" your growth rate.
You can optimize your current growth rate by eating healthy and exercising (which, technically we should all be doing) but you cannot change your growth rate.
But by shifting your attention to length retention, you will still see "increased growth" due to a reduction in breakage.
Before we get into the exact formula to retain Type 4 hair, you must understand your hair's porosity.
Natural Hair Porosity
Knowing if you have low porosity natural hair or high porosity natural hair is the most important thing when learning how to grow Type 4 natural hair.
Without this knowledge, you won't know which products to use, and HOW to use them.
Natural hair porosity is the ability of your hair to absorb water and/products.
Low porosity natural hair has a low absorption rate, because the cuticles are stubbornly closed. It is difficult for this hair porosity to absorb moisture.
High porosity natural hair has a high absorption rate, because the cuticles are always open. It is difficult for this hair porosity to retain moisture.
The root word of porosity is "pores", which by definition are "openings that allow for the passage of liquid".
In the world of hair, these pores are referring to the spaces along our hair's cuticle. If you have low porosity hair, the cuticles are flat, tight and contain no gaps/spaces along the surface. This means that products tend to sit atop the hair, creating product buildup.
High porosity hair, or having porous hair, means that there are gaps and cracks along the cuticle surface that allow for products and moisture to evaporate out of the hair if not properly sealed.
Each porosity has its benefits and drawbacks, but there are techniques we can employ to make our leverage our porosity.
Rather than focusing our attention on our curl type, investing in your porosity will ensure your hair is well moisturized, especially your ends.
We'll discuss how to take care of each porosity type below.
Now, here are 10 effective tips for growing Type 4 hair.
Wash Day for Type 4 Hair
Having a solid wash day routine is essential to promote a healthy moisture balance, ensure length retention, and minimize breakage and shedding.
This is especially true for Type 4 hair. Moisture starts with wash day, and as breakage usually starts with dry hair, this is where we need to focus our attention.
Shampooing Type 4 Hair
Contrary to popular belief, Type 4 naturals must shampoo their hair.
Just like every hair type, Type 4 natural hair gets dirty, and clean hair has a better capacity to absorb water and products. All the more reason to shampoo!
The best shampoos for Type 4 hair are non-drying, moisturizing (yes, they exist!), and sulfate-free. Look for shampoos that use gentle detergents and include moisturizing agents in their formulas such as aloe vera, sugar cane, honey and panthenol.
Shampoo every week if possible. Type 4b and 4c coils may find better moisture retention with shampooing biweekly, and using a cleansing conditioner in between. Find the right balance for you and your coils.
Lastly, to further boost moisture retention before shampooing, use a pre-poo treatment overnight the day before your wash day, This will act as a barrier between your sensitive coils and the detergents of the shampoo.
To amp it up, apply a slippery conditioner of choice in sections, wet your hair and gently finger detangle. Apply an oil of choice after detangling. This will reduce the amount of time you're in the shower for!
TGIN Moisture Rich Sulfate-Free Shampoo
Best suited for coilier textures, this shampoo will ensure no product is left behind. Best of all, most of the hydrating ingredients (such as amla oil extract and sugar cane), are right up front in the ingredient list, meaning your hair won't feel stripped after using it.
Mielle Pomegranate & Honey Shampoo
This shampoo is one of the most moisturizing shampoos on the market. Key ingredients such as honey and panthenol reduce friction between hair strands, providing additional slip and promoting moisture retention throughout the shampoo process. A must try for Type 4 naturals!
This conditioning creme is formulated with fortifying and strengthening ingredients such as coconut oil, saw palmetto and castor oil. The rich creamy formula will also reduce friction between your strands, making detangling a breeze. A great co-washing option for 4b coils in between shampoo days. A must try!
Deep Condition
For Type 4 natural hair, deep conditioning is your friend.
There's really no way around it – deep conditioning is critical to smoothing down your cuticles, strengthening your hair strands, and moisture training your Type 4 coils.
To be clear: you must not shampoo Type 4 hair without a proper deep conditioning session after.
The best deep conditioners for Type 4 hair are full of moisturizing ingredients (think honey, panthenol, fatty acids, and butters), contain slip to reduce friction between the strands, and do not include mineral oil, silicones or petroleum, which stay on the hair until the next shampoo.
Moisturize and Seal
Think of this step as the first line of defence against dryness. To be clear: using either a leave-in conditioner or cream styler is essential for Type 4 hair.
In particular, they:
♥ Reduce friction between the strands, keeping Type 4 coils from tangling up on top of each other, reducing tangles and subsequent knotting;
♥ Smoothes down the cuticle layer and encourages moisture retention;
♥ Softens, conditions and defines the curl, retaining your style for longer.
It's recommended, for Type 4 hair, to use both a leave-in conditioner and cream styler/gel as a double-layer of moisture.
Some Type 4 naturals prefer to use a leave-in and gel; some prefer using a leave-in, cream styler and gel – the point here is that you can do what works for your coils.
Beginner naturals usually start with a highly regimented routine – using a leave-in, cream styler and lastly, a light layer of gel at the ends. See if your hair agrees with this approach and tweak the routine as you see fit.
Leave-in Conditioner
The best leave-in conditioners are Type 4 are water-based, rich in hydrating ingredients and provide enough slip to reduce friction between your strands, reducing the likelihood of tangles and knotting.
Camille Rose Curl Love Moisture Milk
Best for TYPE 4, low porosity
This buttery, soft leave-in contains incredibly moisturizing ingredients such as avocado oil, rice oil and aloe vera (aka the moisture G.O.A.T.)! Plays well with creams and gels for defined twist-outs and good for all porosity types, especially low porosity naturals.
Mielle Moisturizing Avocado Hair Milk
A Mielle cult classic, this moisturizing hair milk is formulated with hydrating ingredients such as aloe vera juice, shea butter and avocado oil. It also includes various strengthening ingredients such as rice and wheat protein – perfect for high porosity strands in need of some TLC.
To lock in the glorious moisture from the leave-in, use a cream styler or gel to further keep your strands friction-free and define your coils.
Look for cream stylers that are rich in friction-reducing butters and hydrating fatty acids and emollients. Opt for gels that include plant-based ingredients in their formula such as sea kelp, aloe, nettle and rosemary.
Should Type 4 Hair Use Oils?

Oils are excellent sealants (they don't moisturize as they contain no water). However, they can dry out Type 4 hair, especially if you need to re-moisturize during the week.
Remember: oils do not dissolve in water and as such, create an impenetrable barrier around the hair.
Re-applying products and water during the week will not re-moisturize the hair as you are simply layering the product above the oil. This will lead to product buildup which further accelerates dryness.
Use oils/butters with discretion. See how your hair responds to it and remember, your leave-ins and cream stylers contain a plethora of oils, so you're still getting the benefits!
Latex Is Your Friend!
Next time you are styling your hair, look down at the sink and your fingers. You might be surprised at what you find – little coils sitting in the sink and in between your fingers.
That's not a good sign.
For one, it could mean that you need a trim, so that may be a good place to start.
But sometimes it's a sign that we are applying our products aggressively, causing unnecessary breakage ourselves.
In addition to this, our nails, the little grooves in our fingertips and even hangnails may irritate our cuticles and can create microtears in our hair strands.
Nobody got time for that when trying to grow out Type 4 hair.
The way around this is to use latex gloves. Using latex gloves will act as a barrier between your hands and your delicate curls, minimizing the amount of breakage when manipulating your hair.
Balance Moisture and Protein Treatments
Many Type 4 naturals are bombarded with information about the importance of moisturizing their hair. As such, they deep condition often, they use hydrating products, drink their water, everything they are supposed to do, right?
But they're missing one thing: protein.
Protein treatments are ESSENTIAL for any curly hair routine, regardless of hair type. Our kinks and curls are made of protein, called keratin. If we are over moisturizing, we are not supplying our hair with the necessary protein boosts to keep our hair curly and bouncy.
This is especially true for high porosity hair, where the protein can temporarily fill the gaps and breaks in the cuticle layer. This encourages moisture retention, which is exactly what high-po should focus on.
There are ample protein treatments on the market, but look for one with plenty of slip that won't totally dry out your coils.
Aphogee Keratin 2 Minute Reconstructor
This protein treatment is amazing for a protein up-keep, reversing mild heat damage and strenghtening high-porosity hair. Your hair will be defined and bouncy immediately after washing it out. For best results, use for 10-15 minutes in the shower for Type 4 hair, and wash out with cool water. Follow up immediately with a moisturizing deep conditioner.
Low porosity hair is often protein-sensitive, so use this treatment every 6 weeks. High porosity hair should aim to use this every month.
Deep Condition With Heat
If you're still deep conditioning overnight via the bag method, you're stuck in the past!
There is no more effective and essential way of deep conditioning than with heat. Heat opens up the hair follicles and really allows the product to really penetrate, which is incredibly important for low porosity natural hair.
Overnight baggying is way too much moisture for the hair to absorb. Doing this method is merely slightly opening up the follicles, but there's not enough body heat for your body to funnel the products into the hair.
Not only that, this can lead to hygral fatigue, where the hair's cuticles are damaged due to excessive conditioning.
A steamer is an excellent appliance for Type 4 hair and is a worthwhile investment. However they can be quite bulky and expensive, so consider purchasing a hot head thermal cap. They harness the heat capacity of flaxseeds and provide your hair with heat for up to 20 minutes straight.
Best for TYPE 4, low porosity
This is a must have tool for low porosity naturals. Deep conditioning as a low porosity natural is essentially fruitless if you're not opening up your cuticles to let the product in. And the heat supplied by this product will do just that! A much more effective deep conditioning strategy than the baggy method, and best of all: it's more affordable and compact than a steamer.
Keep The Hair Stretched
One of the biggest barriers to Type 4 hair growth are the tangles and knots.
Because of the inherent texture of this hair type, the coils tend to curl on atop of each other, resulting in fairy knots, single-strand knots and split ends.
Using friction-reducing products that contain slip helps with this, but the art of keeping your hair stretched can reduce further the likelihood of tangles and knots.
Low maintenance styles, such as twist outs and braid outs, are excellent examples of ways to keep the hair stretched. Coils that are set in these styles drastically reduces knots and tangles, which makes eventual detangling a breeze.
If you prefer the look of wash and go's, band your hair at night using silk scrunchies to stretch and elongate your curls. This will also curb shrinkage and show off your inches without the tugging effects of elastics.
Mulberry Silk Scrunchies Combo
A silk pillowcase is the most effective way to protect your natural hair at night. This pillowcase by MYK Silk is made from mulberry silk, the highest quality silk on the market today. Comes to a wide variety of colours to match your bedroom aesthetic (with a cotton underside for affordability). Use code THECURLMARKET15 for 15% off your purchase!
Protective Style
Protective styling is critical when retaining Type 4 length because you're sheltering your hair away from all things that can break your ends – your clothes, your hands, the environment. The list goes on!
Another benefit to protective styling is that it will facilitate product absorption. When you moisturize your hair and leave it open to the elements, many of the properties in the products evaporate into the atmosphere, drying out your hair.
However, make sure you are taking down your style regularly to re-moisturize. You can braid your hair with your own natural hair or with the addition of new hair.
If you are using your own hair, take down the style at least biweekly. If you are putting in extensions, four to six weeks is ideal.
The Bottom Line
Type 4 hair can be long, bouncy and voluminous, regardless of hair type. The inherent fragility of this hair type may call for a more rigorous regimen, however the steps outlined above are guaranteed to keep your Type 4 hair healthy and growing.