It's no secret that low porosity hair suffers from dryness.
This is because the cuticles lay completely fact, acting as a barrier to water and product penetration.
And we all know that dryness = breakage. And breakage = no length retention (aka "growth").
What is Natural Hair Porosity
Porosity is a measure of how porous (or "open") your hair strands are.
It's important because it tells you how well your hair will interact with water and products.
There are, generally speaking, three types of hair porosity: low, medium, and high. And most curls fall into one of these broad categories.
Natural hair porosity is the ability of your hair to absorb water and/products.
Low porosity natural hair has a low absorption rate, because the cuticles are stubbornly closed. It is difficult for this hair porosity to absorb moisture.
High porosity natural hair has a high absorption rate, because the cuticles are always open. It is difficult for this hair porosity to retain moisture.
Low porosity hair has cuticles that are tightly flat, with minimal cracks, gaps and breaks in the cuticle layer.
This means that moisture (aka water) and products have a hard time penetrating into the hair strands.
Here's some signs that you have low porosity hair:
Takes forever to dry (6+ hours)
Products tend to sit atop the hair when styling, causing white flaking
Water beads on top of the hair in the shower – hair doesn't absorb water
Tends to be very dry
Low porosity often experiences product buildup, as products tend to sit atop the hair, resulting in dry hair if not properly managed.
And as we know… dryness = breakage = net loss in growth.
To truly learn how to low porosity natural hair, you must consider the following:
Create a low porosity natural hair regimen that will prioritize moisture and product penetration, which will reduce breakage and result in more growth.
Optimize your body's natural growth rate by protecting your scalp's ecosystem and enhancing your lifestyle with adequate diet and exercise
What Causes Low Porosity Hair
Low porosity hair is a genetic feature.
While high porosity hair can be caused by heat damage, bleaching/dyeing, or general lifestyle malfunctions, low porosity hair just is.
Having chronic buildup can result in low porosity-like features, such as water beading and dryness (which is why it's so important to actually shampoo your low porosity hair).
Nonetheless, if you have low porosity hair, have no fear, because this porosity type is relatively healthy and can be easily managed with a solid natural hair routine.
The Recipe On How To Grow Low Porosity Hair
Keep the hair clean
Having a proper clarifying shampoo for low porosity natural hair is a non-negotiable for low-po naturals.
Moisture is one of the most significant reason for hair growth.
To properly moisturize low porosity natural hair, your hair must be clean. Otherwise you'll continuously be dealing with product buildup, resulting in even more dryness.
Moisture also cannot penetrate through layers and layers of dirt, grime, and buildup.
Here's how to properly shampoo natural hair:
Section your hair in 4 parts and thoroughly wet each section
Apply a dime sized amount of shampoo into your hands and lather until the shampoo is activated
Pull the first section down, stretching it, while you apply the shampoo to your scalp. This will keep your hair elongated and tangle-free.
Once your scalp is thoroughly clean, smooth down some of that shampoo down the length of the section.
Wash off the shampoo. For best results, shampoo twice to ensure your hair is clean.
Follow up with your favourite conditioner, applying it on wet, sectioned (and freshly shampooed hair). Detangle using a natural hair-friendly brush.
This shampoo is a go-to for many licenced cosmetologists and stylists. It's salon quality and highly moisturizing, yet it will clarify your hair thoroughly to give a silky press. Double cleanse your hair and scalp, smoothing your strands down as you go, for best results.
Camille Rose Sweet Ginger Cleansing Rinse
This shampoo is incredibly gentle and non-stripping, but contains enough surfactants to thoroughly cleanse your hair and remove buildup. Ginger root oil – the second ingredient in the formula – is antiseptic, boosting overall scalp health. A must have shampoo in any high porosity natural hair routine!
Redken All Soft Conditioner
A little goes a long way with this salon-quality conditioner. It has a thick consistency that's perfect to detangle dense, tangly curls and coils. It's also pH balancing to help your cuticles lay flat. Natural hair professionals rave about this conditioner for good reason!
A pocket-friendly, slippery conditioner that is perfect for tangle-prone coily hair. To save on conditioner, apply on wet hair in sections to fully mobilize the product. For Type 4 naturals, gently finger detangle, working from roots to tips. Rinse off with lukewarm water before deep conditioning.
Pattern Beauty Shower Brush
This shower brush was made for tightly textured coils. The bristles on this brush are sturdy to comb through even the thickest of heads, but is gentle enough to run through your coils like molasses. Use it during your conditioning stage with plenty of water for a smooth, stress-free detangle.
Use water-based stylers
Given that low porosity hair is perpetually dry, using water-based products will provide moisture until your next wash day.
When moisturizing low-po hair, always start with water. Water = moisture, and it's nature's only true hydrator.
On damp, sectioned hair, section off your hair and apply a light amount of a lightweight leave-in conditioner. Keep applying water to make sure the leave-in is fully mobile and melts into the hair.
Follow this up with a styler of choice: gel for wash and go, and mousse for twist-outs/braid-outs. Again, keep adding water to each section to make sure the products are not just sitting on top of your hair.
TGIN Miracle Repairx Protective Leave-in Conditioner
Best for TYPE 3-4, low porosity
This light-weight formula is perfect for low porosity naturals looking for moisture without the product buildup. It adds definition while replenishing moisture to curls and coils, resulting in soft, supple and defined hair.
It's important to use 1-2 products max when styling low porosity hair to avoid product buildup. One leave-in and one styler (either gel or mousse) applied on wet hair should be sufficient to condition your hair.
Reduce oils and butters where possible
Studies have concluded that some oils have a high penetration ability, allowing it to fill in gaps and cracks in the cuticle layer.
This can reduce our porosity and decrease product penetrability.
Not a good thing for us low-po naturals!
In addition, although oils are jam-packed with various vitamins and fatty acids, oils contain no water.
And as we already concluded, low porosity hair needs moisture to retain length. Oils can also contribute to buildup if they aren't washed out correctly, accelerating dryness.
Prioritize water over oils when styling your natural hair. If you want to continue using oils, use them for a hot oil treatment prior to washing your hair to ensure you're still prioritizing clean, moisturized hair.
Deep Condition With Intention
This is the stage where we want to treat our hair with highly penetrative deep conditioners.
The best deep conditioners for low porosity hair are slippery, contain moisturizing ingredients and do not include any film-creating ingredients (think mineral oil or petroleum).
Look for honey, fatty alcohols, panthenol, and friction-reducing butters in your deep conditioners. The more moisturizing, the better!
Remember: the cuticles of low porosity hair are very tight. Use heat or steam to loosen and lift the cuticle, allowing the deep conditioner to truly penetrate.
As steamers can be quite expensive, use a hot head steamer (they harness the heat capacity of flaxseeds) to lift your cuticles. You could also apply your deep conditioner in the shower and let the steam from the shower work its magic. Whatever works for you and your wallet!
TGIN Miracle Repairx Deep Conditioner
This mask is loaded with a healthy balance of conditioning ingredients that will soften your coils and keep dryness at bay. A great protein-free deep conditioner for boosting moisture in low porosity/protein-sensitive hair.
Camille Rose Algae Renew Deep Conditioner
A cult favourite deep conditioner, this treatment contains essential plant-based oils and butters loved by all naturals: manuka honey, mango butter and aloe vera, and also includes moisturizing ingredients such as hemp seed oil and blue-green algae. And it smells like mint chocolate chip!
Use protein strategically
Our hair is made out of a protein called keratin, a heavily-bonded protein that keeps our curls bouncy and elastic. It's also abundant in other areas of our bodies such as our skin and nails.
Protein treatments not only work to keep our moisture-protein balance aligned, but they also fill in cracks and holes in the surface of our cuticle layer.
In other words: protein can decrease our porosity levels.
Remember: the cuticles of low porosity hair tends to lay flat. Too much protein will further lower our porosities and make product penetration even harder.
Protein treatments are still necessary to keep our moisture-protein balance in check, so use them sparingly.
Do a protein treatment monthly using a light to medium mask with small sized proteins such as amino acids and peptides, which are small enough to enter the cuticle and fortify your cortex and not cause any adverse impacts.
Olaplex No 3 Hair Perfector
Olaplex's Hair Perfector No 3 Repairing Treatment has a patented agent that is chemically similar to the disulfide protein bonds in our hair. Using it monthly prior to your wash day as a pre-poo will replace broken bonds in your cuticles caused by sun damage, dyes/bleach, heat tools and manipulation.
Ambient heat is your friend
An issue with low porosity hair is that products sit atop the hair and doesn't do its job.
Setting your styles with heat will help with this!
Direct heat, aka heat that is directly applied to the hair, is bad for our coils.
Examples of direct heat include blow dryers and flat irons. These tools apply first-hand heat to our strands, weakening the cuticle layer and causing heat damage with prolonged use.
However, ambient heat, which is heat applied indirectly to our hair, will not harm our hair.
Examples of ambient heat include hooded hair dryers and blow dryers with diffuser attachments.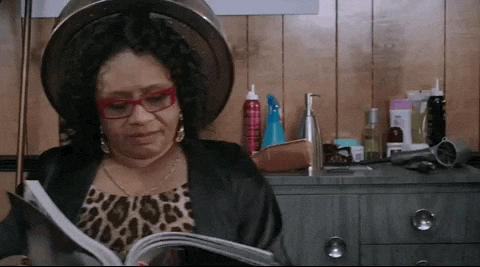 Using ambient heat when drying the hair, verses allowing it to air dry, will set your styles better and reduce breakage in the long-run.
Red By Kiss 1875 Watt Ceramic Professional Hood Dryer
Turn your home into a salon with this affordable bonnet hair dryer. You can either sit under the dryer while deep conditioning with a plastic cap, or allow your hair to dry after styling. Small enough to conserve space but powerful enough to get the job done.
Sleep With Satin
Every natural should be protecting their natural hair at night to retain moisture and keep breakage at bay.
This is true for any natural who wants to grow their hair.
Silk is the best fabric for natural hair, as silk fibres are incredibly smooth and will not dry out your hair. Most of the satin on the market is a polyester blend that only contains a small amount of silk, and isn't as protective as we think.
Upgrade Your Lifestyle
As much as we hate to admit it, no routine can truly thrive without some sort of lifestyle change.
If you are determined to have long, healthy, moisturized natural hair, you should ensure that your micro (supplements) and macro (food) nutrients support healthy hair.
Did you know that your hair, skin, and nails are the last places in your body to receive nutrients?
So, if you aren't eating right or taking your supplements, your body will prioritize your essential organs first (such as the heart, brain, and lungs).
This is why when you're deficient in critical nutrients, you will immediately notice it in your hair, skin and nails.
Exercise is another key part of a healthy hair routine, and a healthy physical life.
Exercising naturals swear that exercising regularly, in addition to a healthy diet, boosts their hair growth cycle significantly.
Healthy hair starts with a healthy body. If you focus on what you consume just as much as what products you put on your hair, you'll notice a significant increase in your hair health.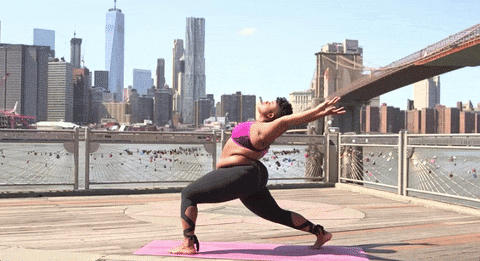 Does low porosity hair take longer to grow?
The short answer is no: low porosity hair doesn't take longer to grow.
But you will not experience growth if you are not customizing your natural hair routine for your specific porosity.
Is Rice Water Good for Low Porosity Hair?
There are limited studies on the benefits of using rice water on natural hair.
A rice-based treatment is considered a protein treatment. Rice molecules themselves are quite large and can lower porosities and make product penetration even harder.
You should aim to use smaller-sized proteins such as amino acids and peptides that will not lower your porosity.
Final Thoughts on How to Grow Low Porosity Natural Hair
Learning how to grow low porosity hair isn't as complicated as we've been made to believe.
Creating a custom, personalized natural hair routine that fits your porosity is the key to growing low-po hair.
By focusing on clean hair, prioritizing moisture, reducing oil use when styling, and keeping track of your lifestyle, you'll be able to retain length much more effectively.