Learning how to grow natural hair is one of the most commonly posed question in the natural hair community, across the curl type spectrum.
Natural hair is 100% valid at any length, but a key sign of healthy natural hair is that it grows.
To be clear: all natural hair types can grow. The narrative that black hair, especially Type 4 hair, cannot grow is 100% rooted in anti-black, racist rhetoric.
From a scientific perspective, unless you are dealing with an autoimmune issue, your hair is growing, but it's breaking at the exact same time.
As a result, your new length at the end of the month is net zero.
However, when treated with the right products and care, natural hair growth is not only possible, but it's effortless.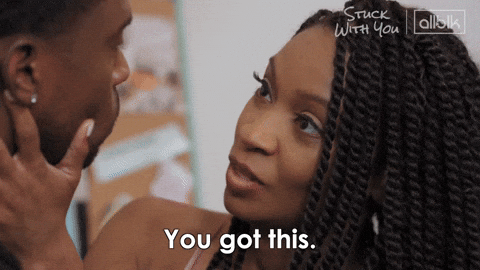 Let's get into some science-based tips on how to actually grow long natural hair.
Why Your Natural Hair Isn't Growing
As stated above, when naturals claim their hair is not "growing", it really means that they're not retaining length.
Our ends are the most fragile part of our hair, as it has experienced the most damage and weathering.
Natural hair is incredibly sensitive, so if you're not catering to your ends, you're compromising your growth.
BTW: the general advice floating online about "drinking water and deep conditioning" can be somewhat misleading and underwhelms the process (although lifestyle and health play a large role in healthy hair).
In a nutshell, your natural hair routine for long natural hair should be:
Simple and easy to replicate
Consistent enough to actually see results
Must be intentional and specifically catered to your hair's characteristics
Here is the ultimate guide to growing long natural hair, based on the latest science.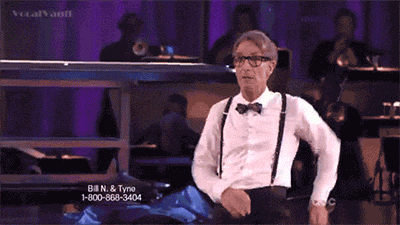 How To Grow Long Natural Hair
1. Focus on Moisture
Natural hair, simply put, is like a plant: it needs water and water-based products in order to grow and thrive.
Dry hair = breaking hair. Remember: your hair is growing. Natural hair breakage is why you are not experiencing the growth.
The first thing to do when trying to grow natural hair is to prioritize the hair you already have.
Creating a routine centered around moisture is the best thing you can do for your hair. This will look like:
Applying your products on wet hair – applying products on dry hair will only lock in further dryness;
Protective styling whenever possible to encourage your hair to absorb the moisture and protect it from evaporation;
Use leave-on products that have water as the first ingredient;
Deep condition on wet hair before applying your plastic cap to deepen the greenhouse effect, allowing for better product absorption;
Opt for leave-on products rather than oils as oils have zero water content.
Remember: don't be afraid of water. If your hair feels dry mid-week, whip out your spray bottle and water down your hair, and lock it in with a leave-in.
With time, your hair will become "moisture-trained", and it will require less work for your hair to stay moisturized. Be patient!
2. Know Your Curl Type (Kinda)
If you want to learn how to grow Type 4 hair, you need to be extra sensitive to the fact that your coils are very tight, thus very fragile.
Every curl bend in a single strand of hair is an area of potential breakage. Therefore the tighter your curl pattern, the higher the chance of breakage!
This is especially true for 4c hair. Learning how to grow 4c natural hair is about focusing on moisture, using friction-reducing products (we'll talk about this soon) and keeping your hair clean.
The importance of curl type pretty much stops here in the context of growth.
All hair types grow, including and especially Type 4 hair!
3. Leverage Your Porosity
Now that you understand the importance of moisture, it's time to take it up a notch.
Knowing if you have low porosity natural hair or high porosity natural hair is the most important thing when learning how to moisturize natural hair, and ultimately how to grow natural hair.
Without this knowledge, you won't know which products to use, and HOW to use them.
Your porosity determines how your hair will interact in the presence of moisture.
High porosity hair has cuticles that are raised, like the shingles of a roof. This can be due to genetics but can also result from sun damage and damage from heat tools and relaxers.
As such, these raised cuticles allow moisture and products to evaporate into the environment, if not properly sealed.
Therefore, high porosity hair should focus on moisture retention – keeping the water locked in the hair for as long as possible.
Applying your products on wet hair is critical here, so that the moisture is securely locked in.
Generally speaking, the best natural hair routine for high porosity hair includes using a gentle, non-stripping shampoo, alternate between moisture and protein-based treatments, and lock it all in with a water-based leave-in, rich cream and humectant-rich gel (oil is optional).
The opposite is true for low porosity hair, where the cuticles are flat and tight. This makes moisture absorption difficult, resulting in water and products sitting atop the hair rather than penetrating.
Low porosity naturals should use clarifying shampoos to reduce product buildup, use heat with your deep conditioners to lift your cuticles and follow up with a moisturizing leave-in and a humectant-rich gel. You should apply your products on wet to damp hair.
4. Use Protein Strategically
Fundamentally, our hair is composed of up to 95% proteins. These proteins are responsible for keeping our curls and coils strong, malleable and elastic. Without it, our coils are limp and lifeless.
Natural hair is incredibly fragile and experiences damage through mechanical and chemical activities such as detangling and heat tools.
And, unlike our skin, our hair is dead and thus cannot repair itself when it experiences damage. Thus we need to use protein treatments routinely and consistently to support our protein stores.
However, proteins interact with our hair differently, and not all protein treatments work the same. You must understand your hair's porosity and hair width before choosing a protein.
Generally speaking, high porosity hair/fine-to medium strands will benefit from larger-sized molecular protein formulas as these proteins create a film around the hair by temporarily filling in cuticle gaps.
They can also benefit from smaller-sized proteins that can penetrate into the hair strands and support your proteins in the cortex.
On the other hand, low porosity/coarse strands should not use larger-sized molecular proteins often as the film these proteins create reduce moisture absorption, which is an inherent problem for low porosity hair.
5. Understand Your Ingredient Labels
Once your armed with the knowledge of your "hair facts", it's time to read your ingredient labels to see if a product will work for you.
Generally speaking, the best products for natural hair include the following:
Moisturizing: as we know, water is nature's only true "moisturizer". Water should be included as the first ingredient in your products, especially your leave-in products. You should also buy products that include ingredients that pull moisture in from the environment, known as humectants. Examples include glycerin and honey. Film-forming humectants take it one step further – they also create a barrier around the hair shaft, protecting the moisture from evaporation. This encourages moisture retention for a longer period of time. Examples include aloe vera, slippery elm and marshmallow root. These should be included in your leave-on products.
Conditioning: these agents condition the hair and provide slip to your products. As we know, the tighter your curl pattern, the more interlocking will occur between your strands, resulting in deep knots and tangles. Conditioning agents will ensure your coils stay in their lane! Examples include butters and fatty alcohols (cetyl alcohol, triglycerides). These should be included in both your wash off and leave-on products.
Strengthening (high porosity hair): these ingredients strengthen the hair, fill in broken gaps and help fortify the cuticles to avoid further breakage along the hair cuticle. This is especially important for high porosity hair. Examples include proteins and amino acids, ceramides, coconut oil and henna.
6. Use Oils Strategically
Contrary to popular belief, oils aren't 100% necessary in your natural hair routines (with the exception of using them as a pre-poo treatment).
As stated before, natural hair needs friction-reducing slippery products to keep the coils from interlocking with each other. Oils do not provide such slip.
Natural hair also needs moisture, and oils contain no water. Remember, oils do not moisturize. Using oils on dry hair will cause further dryness.
However, when used strategically, oils can strengthen and fortify your cuticles. They are high in vitamins and minerals that are reparative in nature, especially for damaged hair.
For example, coconut oil can temporarily fill in gaps and breaks in the cuticle layer, making it an ideal sealant under your stylers and pre-poo treatment for high porosity hair.
On the other hand, low porosity hair will find little to no benefit from coconut oil, given that the cuticles are tight and flat.
Whatever you decide, ne sure to clarify your hair weekly to remove the oil from your hair.
7. Latex Is Your Friend
Our fingertips are notorious for sucking moisture out from our hair. They also have micro-grooves and impressions that can snag our cuticle layer and damage fine strands.
Our nails may also have chips (even if you can't see them) that can slowly pick away at our hair shaft.
The fix? Using latex!
Disposable, latex gloves have virtually flat surfaces that won't make microtears on your hair shaft, and keeps the moisture where it belongs – your hair!
8. Re-moisturize When Needed
The art of listening to your hair is necessary when looking to grow your natural hair this year.
Here's the bottom line: natural hair is inherently dry, for many reasons. It's up to us to manually apply moisture, via water and products when our hair feels parched.
Don't be afraid to re-moisturize your hair mid-week. If your hair is feeling crispy and dry, section it off, apply water and products, twist your hair in whatever your style you prefer and let it set overnight.
You'll find that, the more often you do this, you will experience hair that retains moisture for longer.
9. Simple Protective Styles
Protective styles are game changers for natural hair.
Wind, snow and sun all play a role in damaging our hair at a microscopic level.
When you put your hair in a protective style, you're protecting your hair from these harsh elements and keeping the moisture where it belongs: in your hair.
Opt for simple protective styles such as bantu knots, flat twists and plaits. If you want to install braids, opt for knotless braids rather than crochet braids to reduce shedding and hair loss.
10. Scalp-Stimulating Massages
Preliminary studies show that scalp massages can play a role in stimulating hair growth in follicles.
These massages encourage blood flow to your scalp, increasing oxygen supply and reducing the likelihood of inflammation (which is a pre-cursor to hair loss).
Couple your massages with some of the best essential oils for natural hair growth. New, preliminary scientific studies have suggested that rosemary oil, an essential oil, may be as effective in thickening natural hair as 2% minoxidil, without the nasty side effects!
Looking to learn how to thicken your edges? This method will also help you thicken your edges, too. Score!
Essential oils are highly potent, so only use a couple drops in combination with a carrier oil such as coconut or jojoba oil.
11. Exercise and Take Your Vitamins
The bottom line is this: our body does not prioritize our hair the way we do!
Our body prioritizes our essential organs like our heart, lungs and digestive system.
If we're not supporting our body with essential macronutrients and supplements, our hair and skin are the first places to be forgotten.
Some of the best foods to grow your natural hair include leafy greens, omega-rich seafood, antioxidant-rich berries, amongst others. Taking supplements, such as iron or MSM for natural hair growth, can also help optimize your body's current growth rate.
Make sure you speak to your doctor about what foods and vitamins you should be taking.
Exercise is also known for optimizing our hair growth's rate. Many naturals experience a rapid increase in hair growth when consistently working out for a few months.
Final Thoughts for Growing Long Natural Hair in 2021
At the end of your day, learning how to grow natural hair varies across the board. No curl is the same!
But natural hair is truly a science (one that is still not well understood), and the above tips have worked for many naturals across the board. Shift your mindset from growing natural hair to achieving healthy natural hair and your hair will grow regardless!