There are a lot of misconceptions around learning how to grow 4c natural hair.
Through racist and often subliminal messaging, we've been conditioned to think that 4c natural hair is "tough", "rough", "tangled", "hard", "unattractive", and most damning of all, impossible to grow.
To be clear, this mentality is rooted in white supremacy and the stigmatization of blackness.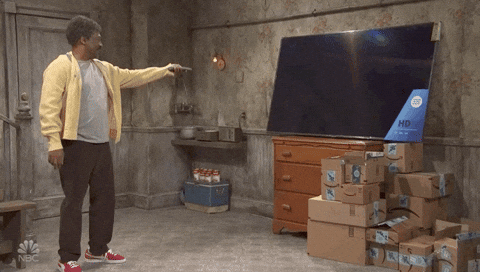 Unless you are dealing with an auto-immune condition, such as alopecia, all hair grows, regardless of curl type. And just because Type 4c natural hair has been misunderstood, it's been written off as unmanageable and unattractive.
Contrary to popular belief, learning how to grow 4c natural hair is possible. It can grow thick, long and healthy, just like every other hair type.
Unfortunately, many of us haven't been equipped with the tools and techniques to take care of our coily textures. But using evidence-based science, we can implement a routine that will keep our coils hydrated and breakage-free.
Ready to learn how to grow your 4c natural hair, the right way? Let's do this!
What is 4c Natural Hair?
4c natural hair, the tightest of all the natural hair textures, has a s pattern that is very tight and coily. This pattern plays a large role in why 4c experiences issues with length retention.
Type 4 natural hair is fragile, and that's just a fact. Because of its inherent curl tightness, the coils twist and turn around so much, they twist onto other strands and cause immense friction (and thus causing those dreaded two-strand knots).
Plus, each of these inflection points in the curls are points of weakness, and if the hair isn't properly moisturized or protected, it can mean that these inflection points are more susceptible to breakage.
Breakage is the woe of every Type 4 natural, but is especially true for the Type 4c naturals, who are the coiliest of the coilies.
In other words, the problem with your 4c hair isn't growth. The issue is retaining that growth.
Hair is always growing. It grows continuously, in a cycle. The problem is that your hair, namely your ends, are breaking at the same rate that it's growing.
Growth is directly related to retention. So therefore, to grow your hair, you need to shift your attention to retaining length rather than trying to increase your growth rate.
Remember, you don't have to do the most to achieve healthy 4c hair. Using the right products, having a low maintenance routine, and understanding your porosity is the not-so-secret secret that your 4c hair has been desperate for.
Simple yet effective is the name of the game for moisturized 4c hair.
Let's get into how to retain 4c hair length.
How To Retain Length for Type 4c Natural Hair
Know Your Porosity
The first step in retaining Type 4 length is knowing your porosity. Your porosity determines how your hair responds in the presence of moisture (both water and products).
Natural hair porosity is the ability of your hair to absorb water and/products.
Low porosity natural hair has a low absorption rate, because the cuticles are stubbornly closed. It is difficult for this hair porosity to absorb moisture.
High porosity natural hair has a high absorption rate, because the cuticles are always open. It is difficult for this hair porosity to retain moisture.
If you have high porosity hair, water and products are evaporating out of your strands almost as quickly as you're applying it.
You may notice after a shower that your hair is dries quickly. This is an integral issue with high porosity hair – your hair cannot retain the water and moisture its given.
On the other hand, if you're low porosity, it's not even absorbing the water in the first place. Water sits atop the hair like beads after a shower, and takes hours (if not days) to dry.
It's important to work with your hair's porosity, rather than against it, in your 4c hair routine. Leveraging your porosity is the key to retaining moisture. We'll get into how to do this below.
Your New 4c Wash Day Routine
Once you've figured out your porosity, the next important issue to cover is wash day.
Moisture starts with wash day. Dryness and the resulting breakage is most likely a result of an improper wash day session that is not catered to your hair type and porosity.
From the shampoo process down to your gel, this is your opportunity to use products that are friction reducing (which reduces tangles), are moisture-based (which hydrates the hair and reduces breakage) and are long-lasting.
Let's get into the best products for 4c hair for each step of your routine.
Pre-poo
Shampoo is a critical part of any natural hair routine.
Remember when we all stopped shampooing and elected to co-wash only?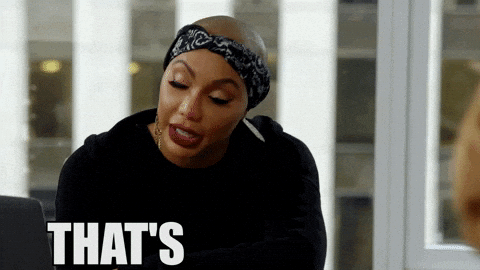 4c hair gets dirty just like any other hair type, and leaving it dirty can result in chronic scalp and hair issues.
Shampoo can be quite drying, so make sure to use a pre-poo treatment prior to shampooing. This can be as simple as applying your fave oil all of your strands.
To effectively pre-poo, section your hair and apply water and a generous amount of your fave conditioner to your hair and slowly finger detangle. This will cut your time spent in the shower in half, and ensure gentle detangling, reducing the chances of breakage.
Shampoo
Look for moisturizing shampoos (yes, they exist!!) that are formulated with friction-reducing butters and emollients.
Natural hair professionals suggest shampooing every 7-10 days, with a co-wash in between if needed.
Remember: only clean hair can be adequately moisturized. Wash day is the foundation for moisturized coils.
Follow up your shampoo with a slippery conditioner of choice. Apply your conditioner on wet hair, and slowly detangle in sections using a detangling tool.
TGIN Moisture Rich Sulfate Free Shampoo
Best suited for coilier textures, this shampoo will ensure no product is left behind. Best of all, most of the hydrating ingredients (such as amla oil extract and sugar cane), are right up front in the ingredient list, meaning your hair won't feel stripped after using it.
Mielle Pomegranate & Honey Shampoo
This shampoo is one of the most moisturizing shampoos on the market. Key ingredients such as honey and panthenol reduce friction between hair strands, providing additional slip and promoting moisture retention throughout the shampoo process. A must try for Type 4 naturals!
This conditioning creme is formulated with fortifying and strengthening ingredients such as coconut oil, saw palmetto and castor oil. The rich creamy formula will also reduce friction between your strands, making detangling a breeze. A great co-washing option for 4b coils in between shampoo days. A must try!
Deep Condition
Deep conditioners include delivery agent ingredients that increase product penetrability, allowing your 4c hair to truly be moisturized from the inside out.
It's important to know your issue before buying a deep conditioner. Do you suffer from dryness? If so, look for conditioning and moisturizing deep conditioners that contain plant-based moisturizing ingredients (think honey, fatty alcohols).
Are you dealing with breakage? Perhaps a protein-based deep conditioner with strengthening ingredients (henna, aloe vera, various proteins) may be best for you.
Avoid mineral oil or petroleum-based deep conditioners as they temporarily create a barrier around the hair shaft, preventing your leave-ins from moisturizing your hair.
If you have low porosity 4c hair, you'll find immense benefit from using heat with your treatments. The heat will help lift your cuticles, allowing the treatment to penetrate and do its job. You can use a steamer or utilize the steam from your shower.
Moisturize and Seal
There's some misunderstandings online about the use of oils and butters. Should you use oils on your 4c hair?
The answer: you don't have to.
There are two essential pieces to moisturizing (and sealing) 4c hair: using a water-soluble product and a water-insoluble product.
Water soluble products, such as leave-ins are water-based and is the first line of moisture defence. This is the first product you should use after washing out your deep conditioner.
To be clear, using an oil after washing your deep conditioner will result in dry hair. You should always use a friction-reducing leave-in that will condition the hair, reduce tangles and breakage, and supply your hair with moisture.
For low porosity 4c hair, use a leave-in with hydrating ingredients such as honey, fatty alcohols, and butters. For high porosity 4c hair, look for leave-ins that contain proteins, amino acids and film-forming humectants (aloe vera. slippery elm).
TGIN Miracle Repairx Protective Leave-in Conditioner
This light-weight formula is perfect for naturals looking for moisture without the product buildup. It adds definition while replenishing moisture to curls and coils, resulting in soft, supple and defined hair.
Mielle Moisturizing Avocado Hair Milk
Best for TYPE 4, high porosity
A Mielle cult classic, this moisturizing hair milk is formulated with hydrating ingredients such as aloe vera juice, shea butter and avocado oil. It also includes various strengthening ingredients such as rice and wheat protein – perfect for high porosity strands in need of some TLC.
Water-insoluble products are products that do not dissolve in water and have the ability to create a film around the hair shaft to prevent evaporation,
Oils, cream stylers and gels are examples of water in-soluble products. Cream stylers are an excellent choice for 4c hair, as they provide an additional moisture source and have incredible slip, reducing friction between the strands and keeping tangles and single-strand knots at bay.
Look for cream stylers that are rich in texture and are formulated with friction-reducing butters. For added definition, top it all off with a moisturizing gel (focusing your efforts on your ends).
TGIN Butter Cream Daily Moisturizer
Best for TYPE 4, high porosity
No other moisturizer exists on the market quite like this one – not only does it have amazing slip, but it's rich formula with shea butter and vitamin E will help flatten your cuticles and promote hydration all week long. Great for high porosity naturals in need of some protein.
Camille Rose Almond Jai Twisting Butter
Best for TYPE 4, low porosity
This formulation of this butter includes rich and hydrating ingredients like pumpkin seed oil, almond milk/oil and honey. Great for low porosity naturals with its minimal protein formula but will benefit high porosity naturals as well. An amazing butter for twist outs and braid outs!
The use of oils are a topic of debate in the natural hair community. As oils repel water, they are incredibly effective water-insoluble products.
However, for 4c hair, oils may end up drying out the hair. Many 4c naturals re-moisturize their hair throughout the week. The oils on your hair create such an impenetrable barrier that no other moisture sources can enter the hair shaft.
This is especially harmful for 4c hair, as this can cause product buildup and accelerate dryness even further, especially if you have to re-moisturize during the week.
Experiment with using oils in your routine to see if they work for you. For low porosity naturals, oils work best after the cream styler (LCO method), while high porosity naturals may find oils work best after the leave-in (LOC method).
Protective Style and Low Manipulative Styles
If length retention is the name of the game, then protective and low manipulative styles should be the crux of your 4c hair natural hair routine.
4c hair is fragile and sensitive. The more exposed our hair is to the environment, our clothes, and our hands, we run the risk to aggravating our hair strands and sucking the moisture from our coils.

The result? Broken ends!
This is why naturals report "increased growth" after taking down protective styles like braids (really, it's the fact that you protected your hair that you've seen an increased length retention, not a boost in the growth cycle).
The best protective styles have the following characteristics:
♥ Completely seal the ends of your hair;
♥ Hair is to be deep conditioned and thoroughly moisturized prior to installation, and;
♥ The style must be taken down no later than six weeks after installation.
These are non-negotiables when it comes to protective styles. Otherwise you run the risk of causing further damage to your Type 4c natural hair underneath the style.

Flat twists or flat braids are also protective styles that are effective and flexible, as you can re-moisturize as often as you please.
Another option is low manipulative styles such as twist outs and braid outs. These are great because you are stretching out your natural hair, which keeps your tight 4c coils from tangling up on each other, preventing tangles and knots.
Not only that, your products are encouraged to penetrate into your hair. So if you do a braid or twist out, your hair will have sufficient time to absorb the products before you untwist or unbraid it.
Remember: protective and low manipulative styling is more than just a "style" – it's a strategy. This is the most effective way to retain length, reduce tangles, increase moisture and protect your hair from the outside world.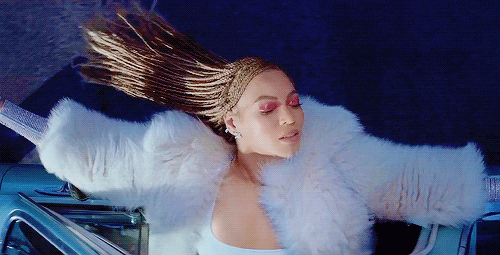 Use Latex Gloves
One of the easiest way you can start retaining length is switching up your technique. Especially when it comes to product application.

Did you know that your fingers can accelerate breakage? There are little grooves in our fingertips that can cause cuticle irritation and slowly nick at your hair shaft, creating microtears. This microtears, if further irritated or propelled with dryness, will lead to full-on breakage.

An easy fix to this is using latex gloves. The gloves will create a barrier between your fingertips and your hair and ensure that you aren't accelerating any breakage!
Use a Steamer with your Deep Conditioner (If You're Lo-Po)
One of the most frustrating aspects of natural hair is not only is it inherently dry, it doesn't absorb our products easily that are supposed to moisturize it. You may be using the best of the best products (and thus usually more expensive), but it just sits atop your hair.
How annoying is that?
This is because our hair cuticles vary between naturals. Your friend, who also has Type 4 natural hair, may be able to absorb products in her hair and thus her hair is more moisturized than yours.
It sucks, but it's not the end of the world. We just have to coax our hair a bit more to take the products in.
How, you ask? Two words: HAIR! STEAMER!
Hair steamers are AMAZING for natural hair (I'm currently saving up to get this one). There are numerous benefits to using one, including:
♥ Opening up stubborn cuticles to allow product absorption;
♥ Relieves dry, itchy, flaky scalp;
♥ Soften hair strands, and;
♥ Generally provides additional moisture.
Basically, hair steamers should be an essential part of Type 4c natural hair, but this is especially the case for low porosity naturals who struggle to retain moisture.
They can be quite expensive, but a good alternative is a hot head thermal cap or a blow dryer attachment. Although not as effective, these alternatives can still provide heat to your hair and allow your deep conditioner to fully penetrate into your strands.
Take Care of Your Scalp
Scalp health should be top priority for a solid, 4c natural hair routine. Scalp is the birthplace of natural hair, so why do we neglect it in our routines?
Your scalp needs to be clean (hence the shampoo) in order to support healthy follicles. DIY quick fixes that "claim" to encourage faster growth should be considered emotional marketing. Nothing can replace having a clean scalp!
If you have scalp issues (dryness, flakiness, itchiness), this could be a sign of fungal activity. Using oils may feeding the fungus and bacteria, worsening your issue. Speak with a dermatologist if you're considered with your scalp health.
The Bottom Line on Taking Care of 4c Hair
Type 4c natural hair may sometimes seem frustrating to deal with, but the possibilities are endless once you've achieved a hair routine that works.
Focusing on hydration (using water-based moisturizers and using a steamer during deep conditioning sessions), protective styling and clarifying properly will ensure that you've set yourself up for success when it comes to growing your hair.