Dry natural hair is inherent to natural hair. Differences in curl texture, density and porosity, as well as seasonal and environmental conditions all contribute to the moisture potential of our curls and coils.
If you've ever asked, "why is my natural hair always dry" or have felt ashamed or frustrated with how dry your hair is, remember: you're not alone.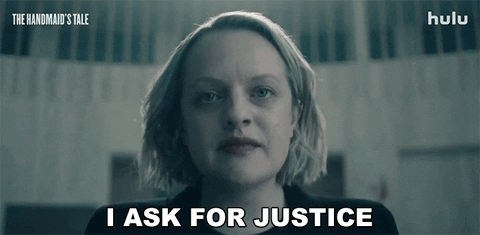 There are many reasons why your natural hair is perpetually dry, but we've broken down the top 7 reasons why most naturals experience perpetual dryness.
Let's get into how to fix dry natural hair once and for all!
What is Dry Natural Hair?
Moisture is an essential cornerstone of healthy natural hair, regardless of curl type.
The angularity and bends in our coils pose a unique problem in our fight against dryness: sebum, our body's natural moisturizer, cannot travel down the length of our hair.
In straight hair, sebum can travel down the length of the hair to moisturize the ends. In natural hair, it gets stuck in the bends and angles of our coils, resulting in drier hair.
This is a universal problem for all naturals, and a fundamental reason why your natural hair is always dry. That's why it's so important for naturals to manually apply moisture (via water and products).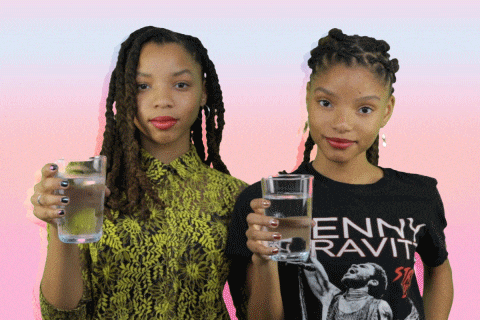 Another reason why moisture is important to curls and coils is that it reduces friction between the strands. The tighter your curl pattern, the more likely you will experience tangles and knotting as a result of your hair interlocking with each other.
Left unchecked, dry hair can result in deep tangles and knots, which accelerates breakage and shedding.
The key learning how to fix dry natural hair, however, is more than just applying products.
By leveraging various characteristics of your hair type, you can learn to moisturize your hair without wasting product, time or effort. It's about working smarter, not harder.
Here are the most common reasons as to why your natural hair is dry, and what you can do to fix it.
Why Your Natural Hair Is Always Dry
1. You Don't Know Your Porosity
Your porosity is a direct indicator of how your hair interacts with moisture.
In other words, you need to centre your moisture regime around your porosity. This is the most common reason why natural hair experiences dryness!
Natural hair porosity is the ability of your hair to absorb water and/products.
Low porosity natural hair has a low absorption rate, because the cuticles are stubbornly closed. It is difficult for this hair porosity to absorb moisture.
High porosity natural hair has a high absorption rate, because the cuticles are always open. It is difficult for this hair porosity to retain moisture.
If you have low porosity hair, you need to focus on moisture absorption. Because your cuticles are tight and flat, products tend to sit atop the hair.
Your products should therefore be light-weight for higher absorption (and to avoid product buildup) and contain some delivery agents that assist with cuticle uptake. This is especially true for your leave-in products and stylers (i.e. gels) that aim to keep your hair moisturized for the week.
Mielle Pomegranate and Honey Leave-in Conditioner
Best for TYPE 4, low porosity
This light-weight leave-in conditioner is great for low porosity hair struggling with moisture absorption. Key ingredients include babassu oil and sugar cane extract are highly moisturizing, will not result in product buildup and will ensure every coil is hydrated for days.
Camille Rose Aloe Whipped Butter Gel
Best for TYPE 4, all porosities
The most superior ingredient list of any gel on the market. This gel is formulated with film-forming plant extracts that will hydrate the heck out of your curls. Works swimmingly for Type 4 naturals, especially for twistouts and braidouts. A definite must-try!
On the other hand, high porosity hair has raised and open cuticles, much like the shingles of a roof.
Moisture retention is the name of the game for high porosity hair, so your products should include ingredients that create moisture barriers around the hair and assist in filling cuticle gaps. This will ensure your hair is not losing moisture to the environment throughout the week.
Camille Rose Curl Love Moisture Milk
Best for TYPE 3-4, high porosity
This product is well-loved by all naturals, but the film-forming humectants, such as aloe vera and slippery elm, is great for high porosity naturals experiencing moisture loss. The plethora of conditioning ingredients will also make your high porosity hair feel supple and soft. A must try for high porosity naturals!
Kinky Curly Curling Custard
Best for TYPE 3-4, high porosity
This gel is a cult classic. Long before the plethora of hair gels for natural hair, this gel was holding it down for the curls. Jam packed with film-forming plant extracts such as marshmallow root and aloe vera will keep your coils hydrated and ensure every coil is defined. A fan fave for high porosity naturals!
Remember: water is the only true "moisturizer". Apply your leave-in products on damp to wet hair to lock in the moisture and retain it for as long as possible.
2. Improper Wash Day
Wash day is essential for any natural hair routine, regardless of curl type and porosity.
Remember when we were all co-washing and we totally cancelled shampoo from the natural hair community? Although trendy, this was an obvious misstep in our routines.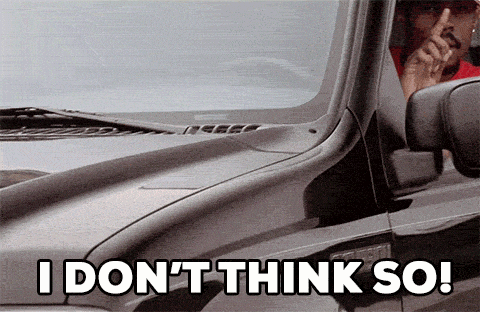 Shampoo is essential for all natural hair routines, as the detergents and surfactants in the formulas remove build-up such as:
Build-up from your products;
Minerals build-up (if you live in an area with hard water);
Excess oil and dirt from your scalp.
Dirty hair means that your products and moisture are blocked from being absorbed into your hair.
To be clear: your hair will never be properly moisturized if you don't clarify your scalp and hair regularly.
There are many different shampoos to choose from, but two main shampoos all naturals should have are moisturizing shampoos and clarifying shampoos.
Moisturizing shampoos contain gentle yet effective surfactants that remove product build-up and dirt from the scalp. These shampoos are excellent for regular use
Clarifying shampoos, on the other hand, contain deep cleaning detergents that deeply clean the hair and remove hard-to-reach dirt, including mineral build-up (especially shampoos with chelating ingredients that can break these bonds. Clarifying shampoos are a must for low porosity naturals who experience accelerated product buildup.
Camille Rose Sweet Ginger Cleansing Rinse
This shampoo is incredibly gentle and non-stripping, but contains enough surfactants to thoroughly cleanse your hair and remove buildup. Ginger root oil – the second ingredient in the formula – is antiseptic, boosting overall scalp health. A great, gentle shampoo for weekly use.
Mielle Pomegranate & Honey Shampoo
Best for TYPE 4, all porosities
This shampoo is one of the most moisturizing shampoos on the market. Key ingredients such as honey and panthenol reduce friction between hair strands, providing additional slip for detangling and does not overly strip the hair once rinsed. A must try for Type 4 naturals!
Tresemme 2&1 Cleanse and Replenish Shampoo
This shampoo is a triple threat: it contains deep cleansing and detoxifying detergents that will remove accumulated buildup; remove mineral buildup from hard water, and; includes conditioning agents to avoid stripping the hair. Best as a monthly shampoo to detoxify the scalp and reset the hair, and is a great shampoo for low porosity hair that is prone to accelerated product buildup.
Weekly shampooing is recommended for all hair types, however Type 4 hair may want to shampoo biweekly, as shampoo can be quite stripping.
In between shampoo days, use a cleansing conditioner that contains mild surfactants that will cleanse your hair without over stripping the hair.
This conditioning creme is not only mildly clarifying, its formulated with fortifying and strengthening ingredients such as coconut oil, saw palmetto and castor oil. The rich creamy formula will also reduce friction between your strands, conditioning your hair and making detangling a breeze. A great co-washing option for keeping your coils clean and hydrated until your next wash day.
Always follow up your shampoos with a moisturizing deep conditioner that contain conditioning and hydrating ingredients that will moisturize your hair from the inside out.
TGIN Miracle Repairx Deep Hydrating Hair Masque
This mask is loaded with a healthy balance of strengthening and conditioning ingredients that will soften your coils and keep dryness at bay. A great deep conditioner for boosting moisture!
Camille Rose Naturals Algae Renew Deep Conditioner
A cult favourite deep conditioner, This deep conditioner contains essential plant-based oils and butters loved by all naturals: manuka honey, mango butter and aloe vera, and also includes moisturizing ingredients such as hemp seed oil and blue-green algae. And it smells like mint chocolate chip!
3. Using Too Much Oils
Contrary to popular belief, oils aren't 100% necessary in your natural hair routines (with the exception of using them as a pre-poo treatment).
As stated before, natural hair needs friction-reducing slippery products to keep the coils from interlocking with each other. Oils do not provide such slip.
Natural hair also needs moisture, and oils contain no water. Remember, oils do not moisturize. Using oils on dry hair will cause further dryness.
However, when used strategically, oils can strengthen and fortify your cuticles. For example, coconut oil can temporarily fill in gaps and breaks in the cuticle layer, making it an ideal sealant under your stylers and pre-poo treatment for high porosity hair.
Be sure to clarify your hair weekly to remove the oil from your hair.
4. Using Drying Ingredients
Drying ingredients in natural hair products include those laden with mineral oil or petroleum, which create a film around the hair and don't allow products to enter into the hair (and without the vitamins from plant-based oils!).
Alcohols to avoid include SD-alcohol, propyl alcohol and isopropyl alcohol. Look for fatty alcohols such as cetyl and ceteryl alcohol that condition the hair.
5. Not Using Film Forming Humectants
Humectants are agents that pull moisture from the air and into your hair, but film-forming humectants take it one step further: they create a barrier around the hair, keeping the moisture from evaporating.
These humectants are also incredibly light-weight, which is great for low porosity naturals who typically experience product buildup. It's also great for high porosity naturals with moisture retention issues.
Look for products that include film-forming humectants such as: aloe vera, flaxseed, slippery elm, marshmallow root, nettle, horsetail extract, and hydroxyethylcellulose. Here are some examples of our favourite film-forming products for deep hydration and definition.
6. Too Much Protein
Below is a cross-section of a single strand of hair. Our hair is made up of proteins located in the cortex of the hair (underneath the cuticle layer).
These proteins found in the cortex provide the hair with strength and rigidity. Without it, your curls will be limp, lifeless and flat.
Protein treatments are essential to mitigate protein loss from mechanical (detangling) and chemical (heat tools, dyes. relaxers) damage, and should be included in all natural hair routines.
However, too many protein treatments can result in dry, brittle hair – the exact opposite of what we want!
It's important to custom your protein treatments for your porosity and hair width to make sure you're not overdoing it.
Smaller-sized proteins (think amino acids and peptides) are small enough to penetrate into your cortex and strengthen the hair. These treatments are great for all porosities and hair widths.
On the other hand, larger-sized proteins, such as hydrolyzed wheat and collagen, have similar properties of film-forming humectants, where they create a barrier around the hair.
These protein treatments are best for high porosity hair/fine-medium hair strands and can accelerate dryness in low porosity and coarse-strand hair.
Olaplex No 3 Hair Perfector
Best for all naturals, high porosity
Olaplex's Hair Perfector No 3 Repairing Treatment has a patented agent that is chemically similar to the disulfide protein bonds in our hair. Using it monthly prior to your wash day as a pre-poo will replace broken bonds in your cuticles caused by sun damage, dyes/bleach, heat tools and manipulation. Great for high porosity hair but can be used by all!
Mielle Babassu & Mint Deep Conditioner
Best for TYPE 4, all porosities
One of Mielle's most popular products, the active ingredient in this mask is babassu seed oil, a significant source of Vitamin E and fatty lipids. The protein source in this formula, amino acids, are small enough to penetrate into your hair strands and fortify your cortex. This is a great protein treatment for low porosity naturals.
Aphogee Keratin 2 Minute Reconstructor
Best for TYPE 4, high porosity
This protein treatment is amazing for a protein up-keep, reversing mild heat damage and strenghtening high-porosity hair. Your hair will be defined and bouncy immediately after washing it out. For best results, use for 10-15 minutes in the shower for Type 4 hair, and wash out with cool water. Follow up immediately with a moisturizing deep conditioner. Should be considered a staple treatment for high porosity naturals.
6. Not Stretching Your Hair
One of the biggest issues with natural hair, especially Type 4 hair, are the tangles and knots.
Because of the inherent texture of this hair type, your coils tend to interlock, creating deep tangles, fairy knots and single-strand knots. These knots can result in breakage and split ends, leading to more dryness.
Using friction-reducing leave-in products that contain slip will help with this, but stretching your hair can further reduce the likelihood of your coils interlocking with each other.
Low maintenance styles, such as twist outs and braid outs, are excellent examples of ways to stretch the hair. They also encourage moisture absorption and retention, as the hair is set in a style to dry overnight.
However, if you prefer wash and go's (a style that often results in interlocking coils), band your hair at night using silk scrunchies to stretch and elongate your curls. This will keep the hair stretched and curb shrinkage, without the nasty tugging you get from using regular elastics.
Mulberry Silk Scrunchies Combo
Banding your hair using silk scrunchies is the ultimate hack for elongating natural hair (without the tugging from regular elastics). These silk scrunchies are both stretchy yet strong, made from the highest quality of silk (mulberry silk). Comes in a pack of 3 with a variety of colours to match your aesthetic. Use code THECURLMARKET15 for 15% off your purchase.
7. The Dry Natural Hair Cheat Code: Get A Trim!
If all else, know this: split ends will always be dry.
There's no reviving dead, split and frayed ends. In fact, split ends can and will split up the hair shaft, damaging your healthy hair.
Keep up with regular trims – depending on your hair care practices, you may need to trim less often. Listen to your hair and examine your ends regularly to see what your hair needs.
Final Thoughts on How To Fix Dry Natural Hair
Dry natural hair doesn't need to be your reality. Remember: natural hair loves water, so ensure your coating your hair with enough water when applying your products. If you follow the above tips, dry natural hair will be a thing of the past!!