Fine Type 4 natural hair just doesn't get enough attention.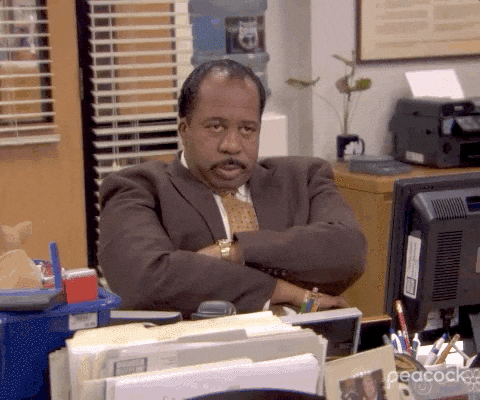 This hair type has a unique issue with breakage. Firstly, Type 4 natural hair experiences more breakage than other curl type because of the angularity of curls and coils.
This doesn't mean that Type 4 natural hair can't grow, but that a bit more TLC is needed to reduce friction between the strands and retain as much length as possible.
However, fine hair is incredibly fragile and further promotes breakage. For those with fine Type 4 natural hair, it means having to navigate having a fragile curl type and width. Talk about a double whammy!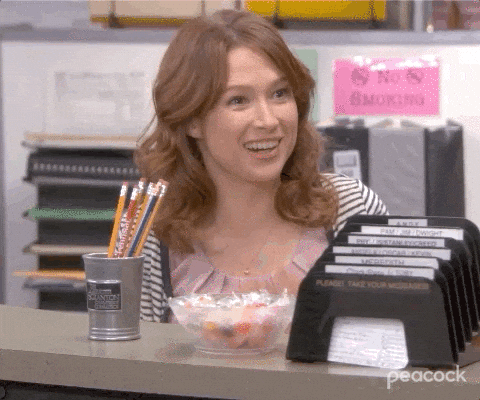 To address this unique issue, Fine Type 4 natural hair needs specific techniques for length retention and overall maintenance. The below will tips ensure that your fine coils are protected and supported throughout your journey.
Let's get into how to take care of fine Type 4 natural hair!
What Is "Fine" Hair?
Fine hair describes the width, or diameter, of a single strand of hair. Fine hair is feathery, light, and can sometimes feel invisible.
The image below shows a typical cross section of hair. We can see that the bulk of our hair's diameter size comes from our hair's cortex. The size of our cortex determines how strong and stiff our hair strands are, as this is where our keratin is stored.
In other words, the finer your hair, the smaller your cortex, resulting in hair that is more prone to breakage.
How To Know If You Have Fine Hair
To test your width, pull a single strand from your head and roll it between your fingers. What do you feel?
If you can't feel the strand at all, you have fine hair
If you can feel the strand but it feels quite light and feathery, you have medium hair
If you can feel the strand and it feels thick and strong, you have coarse strands
Fine strands are usually more prone to breakage and damage, however it doesn't mean that you have to experience breakage. It just means you need to put a bit more care into your routine.
Why You Need A Specific Routine for Fine Type 4 Coils
Type 4 natural hair experiences the most breakage out of all the curl types. The kinks and coils in a single hair strand represent potential areas of breakage – the tighter the curl pattern, the more potential areas of breakage.
The tight curl pattern of Type 4 hair also makes this hair type extremely dry. Sebum, our scalp's natural oils, gets trapped in these coils and cannot travel down the length of our hair, leaving our hair dry as dust if not adequately addressed.
But all is not lost. Just because you have fine Type 4 natural hair doesn't mean that you have to experience breakage.
As such, there are specific actions you should take to ensure you're being as gentle as possible with your hair.
Here's how to take care of fine, Type 4 natural hair!
Fine, Type 4 Natural Hair Wash Day Routine
Your wash day needs to be on POINT if you have fine Type 4 natural hair.
Wash day is an important and necessary step in all of our natural hair routines, but it can be a damaging process if we're not taking being careful.
Always pre-poo your hair prior to shampooing, to offset the stripping effects of the detergents. Use penetrating oils such as coconut oil to further strengthen your hair. If coconut oil is too heavy, use grapeseed or almond oil. Leave on for a couple hours for full benefits.
Next, section your hair and apply a slippery shampoo – yes, they exist!! Some shampoos are formulated with moisturizing butters that reduce friction between your strands and provide ample slip. Opt for those!
For a deeper clean, have a shampoo on deck that contains deeper cleansing agents, such as African black soap), to remove hard-to-reach buildup.
Wash off the shampoo and apply a generous amount of conditioner with slip. Detangle with your fingers to avoid unnecessary breakage. In fact, many fine-stranded naturals ditch combs altogether!
Deep Conditioning 101 – Work Smarter Not Harder
Deep conditioning is critical for fine-stranded naturals.
Fine Type 4 natural hair will benefit from using protein-based treatments that will penetrate into your cuticle and strengthen your cortex.
Look for products that contain small-size proteins that can pass through the cuticle layer.. Examples include amino acids, silk protein and wheat protein. Larger molecules, such as hydrolyzed collagen, will create a film around the hair (which is great for leave-on products).
If you have low porosity natural hair, use heat or steam to let the treatment penetrate deeper. This ensures you're getting the full benefit of your natural hair products. Do not deep condition for more than 20 minutes.
Moisturize and Seal
This step is critical for fine Type 4 natural hair.
Hair that is moisturized appears more plump and full, as the hair is swelled with water. On the other hand, dry hair is more shrunken and compact.
Fine hair will benefit from using leave-ins that are formulated with film-forming humectants, which pull moisture from the air and create a film around the hair strands, keeping the moisture from evaporating.
These humectants are also incredibly light-weight, which keeps fine hair from being weighed down. Ingredients to watch out for include marshmallow root, aloe vera, slippery elm, and hydrolyzed proteins (collagen).
Keep Your Hair Stretched
One of the biggest issues with fine Type 4 hair is the matting.
Because of the inherent texture of this hair type, the coils tend to curl on atop of each other, resulting in matted hair, as well as knotting and tangles.
In addition to using friction-reducing products that contain slip, keeping your hair stretched can reduce the likelihood of tangles and knots.
Low maintenance styles, such as twist outs and braid outs, are excellent examples of ways to keep the hair stretched.
If you prefer wash and go's, band your hair at night using satin or silk scrunchies to stretch and elongate your curls.
Protect Your Ends
If you are looking to retain length, protective styles are critical to keeping your ends protected.
Natural hair is generally sensitive to the elements, but fine coils are especially impacted by wind, snow, and sun.
The best protective styles for fine Type 4 natural hair are knotless or crochet braids (instead of jumbo braids). This is because jumbo braids put pressure on single points of your head and can cause shedding, if installed too tight.
On the other hand, knotless braids evenly distribute the weight of the extensions. Using an equivalent amount of extensions on your natural hair significantly reduces how much weight your hair will be carrying.
Detangling for Fine Type 4 Hair
Detangling natural hair is a whole sport.
When detangling fine Type 4 hair, finger detangling first (on wet hair with conditioner) to get out the tough tangles. Once the major tangles are out, run a wide-tooth comb through your hair to ensure all the tangles are out.
This approach will ensure you're getting out the tangles without any unnecessary breakage or shedding.
Apply Products With Latex Gloves
Our fingertips are notorious for sucking moisture out from our hair. They also have micro-grooves and impressions that can snag our cuticle layer and damage fine strands.
The fix? Using latex!

Disposable, latex gloves have virtually flat surfaces that won't make microtears on your hair shaft, and keeps the moisture where it belongs – your hair!
Sleep With Silk

Sleeping with silk is a highly underrated hack for happy and healthy coils.
We all know that cotton is no friend to natural hair – cotton materials absorb moisture and products from our hair if we sleep on it. Sleeping directly on cotton causes dryness, frizz, and hairstyles that won't last more than a day or two.
Silk materials are incredibly gentle on our hair and leaves the moisture where it belongs – in your hair.
Final Thoughts on How To Take Care of Fine Type 4 Natural Hair
The bottom line is this: yes, Type 4 naturals with fine strands may be prone to more breakage, but growing and maintaining this hair type is not as complicated as we may think.
If we prioritize our efforts and include the tips above, you should experience a sustainable growth rate over time.
=