Learning how to detangle natural hair is an important, yet often misunderstood, step when caring for our delicate coils.
When we improperly detangle natural hair, we increase the likelihood of breakage and even shedding. This is especially true for both fine-textured naturals and tightly-coiled textures.
Improper detangling is one of the main reasons why most naturals have trouble "growing" natural hair. It's simply because they are not retaining length!
Generally speaking, you should always be detangling natural hair with conditioner in it. Here's how to detangle natural hair without it breaking:
Weekly, on freshly shampooed hair
Apply conditioner to sectioned, soaking wet hair
Finger detangle first to get out major tangles
Follow up with a detangle brush for natural hair, starting with the ends of your hair, making your way up to the roots
Let's get into some of the specifics of detangling natural hair.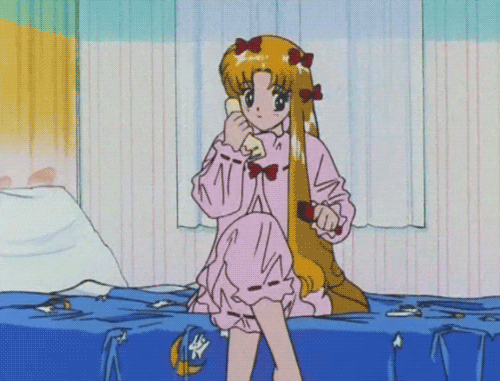 Why You Should Detangle Natural Hair
When your hair is tangled, it simply means the coils are not set in their natural geometric orientation.
Each curl and coil is oriented on your hair in a particular fashion (based on follicle location and gravity).
When your hair is tangly, it means your strands interconnected and locked in with other curls. It also means that there may be shed hair that have shed from its follicle yet are stuck in your coils.
Detangling natural hair is truly a game of skill and patience. It's important to take your time when detangling natural hair, otherwise you run the risk of increased breakage and shedding.
What You Need Before Detangling Natural Hair
Your detangling game will be as good as the tools you have in your arsenal.
Here's what you need to properly detangle natural hair:
A slippery conditioner
A detangle brush for natural hair
Clips to section your hair and keep your sections elongated and stretched
Redken All Soft Conditioner
A little goes a long way with this salon-quality conditioner. It has a thick consistency that's perfect to detangle dense, tangly curls and coils. It's also pH balancing to help your cuticles lay flat. Natural hair professionals rave about this conditioner for good reason!
A pocket-friendly, slippery conditioner that is perfect for tangle-prone coily hair. To save on conditioner, apply on wet hair in sections to fully mobilize the product. For Type 4 naturals, gently finger detangle, working from roots to tips. Rinse off with lukewarm water before deep conditioning.
Pattern Beauty Shower Brush
This shower brush was made for tightly textured coils. The bristles on this brush are sturdy to comb through even the thickest of heads, but is gentle enough to run through your coils like molasses. Use it during your conditioning stage with plenty of water for a smooth, stress-free detangle.
The Best Way To Detangle Natural Hair
The best way to detangle natural hair is on sectioned, soaking wet hair with conditioner in it.
Natural hair professionals recommend detangling in the shower during your wash day session, after shampooing, but you can also detangle prior to your wash day if you wish.
Detangling natural hair with conditioner will significantly reduce friction between your strands. The water will help the conditioner mobilize and allow for an even spread. Your hair will feel like butter when detangling it.
Here's how to do it:
After you've shampooed, section your hair and reapply water
Apply a generous amount of conditioner and slowly start to finger detangle
Once you've fully finger detangled, use your detangler brush for natural hair and, starting from your ends, brush each section, working your way up to the roots
When you've finished detangling that section, twist it up and clip it back to work on the next section 
Should You Detangle Wet or Dry?
Never comb your hair dry. This will increase the likelihood of mechanical damage (aka breakage) and will also encourage hair shedding.
Is It Better to Finger Detangle Natural Hair?
Finger detangling is an effective way to loosen bigger, more obvious tangles in your hair.
However, solely relying on it will result in more tangles.
Why? Because your fingers can remove tangles, but they cannot remove the shed hairs stuck in your coils.
If you leave shed hairs behind, these hairs will tangle with the unshed hairs, creating deeper tangles. Not fun!
Using a natural hair-friendly detangling brush is important part of the detangling story.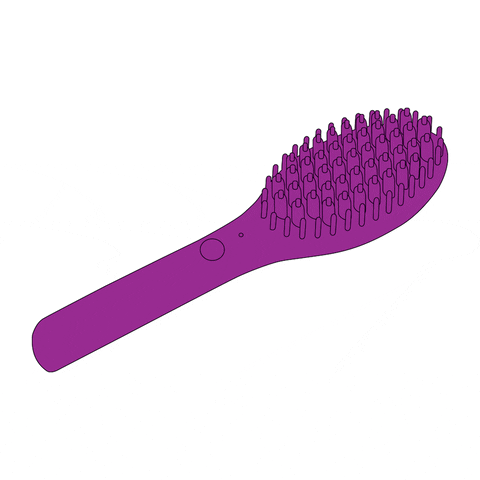 These bristles on these brushes are organized as intricately as the coils on our head, and will make detangling much easier than a wide-tooth comb. This is especially true for fine-haired naturals who experience breakage often.
How Often Should You Detangle Natural Hair
You should aim to detangle your hair every wash day, every 7-10 days.
Prolonging your detangling session will result in deeper tangles for next time, increasing the likelihood of more breakage and shedding when you finally end up detangling.
Your head sheds about 50-100 hair strands a day – these shed hairs will tangle up with the non-shed hairs if you do not keep up with detangling!
Keeping up with weekly detangling sessions will maintain the integrity of your hair.
Alternative Ways To Detangle Natural Hair
The easiest way to detangle natural hair is to do it during your wash day session, at the conditioning stage, using a slippery conditioner and detangle brush for natural hair.
However, you can also detangle before your shower, as well, if that works for you!
Here's how to do it:
Section your hair in small sections. The smaller your sections, the less chance of breakage and shedding.
Then, spray your hair down with water. Wetting your hair will help your detangling products mobilize and spread throughout the hair.
Next, apply your detangling product of choice. You can use a regular conditioner or a detangling product formulated with slip. This step reduces friction between the strands, ensuring a smooth detangling session.
Finger-detangle gently to remove big tangles, starting with your ends and making your way up to the root. Keep re-wetting the hair if the hair feels dry.
Once you've fully finger-detangled the section, follow up with a detangling tool of choice (usually a wide tooth comb). Twist the section to keep the hair stretched and elongated and move on to the next section!
Tips For Successfully Detangling Natural Hair
Never detangle on dry hair. This is a sure-fire way to break your ends. Instead, always detangle on wet, conditioned hair.
Detangling solely on wet hair may also cause breakage, as the hair is fragile when wet. Always use a slippery product when detangling, such as a conditioner!
When finger-detangling, be sure your nails are filed and not chipped. Chipped nails can cause microtears on your cuticles which can cause breakage down the line. If you have long-nails or press-ons, use latex gloves to finger-detangle.
Keep tangles away by properly styling your hair. This means setting your styles with ambient heat (either a hooded dryer or blow dryer + diffuser attachment), using leave-in products that elongate your coils, and sleeping with high-quality satin products.
Final Words On Detangling Natural Hair
Detangling natural hair doesn't need to be painful. Always detangle on conditioned, wet hair, and use a detangler brush for natural hair that will work with your hair, not against it.