A frequently asked question in the natural hair community is if co wash is good for natural hair.
The short answer is no, co-washing is not inherently bad for natural hair. On its own, a co washing product will not damage our curls and coils.
However, it becomes harmful when we stop shampooing and only rely on co-washing to cleanse.
Here's what you should know, including how to cowash natural hair the correct way.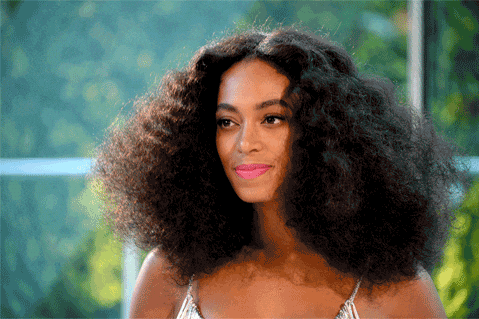 What Is Co-Washing
Co washing is the act of cleansing the hair with conditioner. With this method, you employ the use of conditioner in place of shampoo.
Shampoo is not necessary when using a co-wash product.
This technique was developed to mitigate the "stripping effects of shampoo". However, it's important to note that not all shampoos are stripping.
Certain surfactants (aka cleansing ingredients) such as sulfates have been shown to overly strip hair, depending on the formulation.
Sulfates may cause frizz and dryness in curly and coily textures, resulting in mechanical damage and impairing the overall look and feel of our curls and coils.
However, there are sulfate-free shampoos (as well as well-formulated sulfate shampoos) that will not strip the hair, formulated to mitigate these stripping effects and maintain the moisture levels of the hair.
Furthermore, co-washing should never fully replace a shampoo. Shampooing is critical to maintaining a healthy scalp and for keeping our curls and coils moisturized.
Well, Is Co-Washing Bad For Natural Hair Then?
There are some benefits to cowash natural hair.
For example, incorporating co-washing in your natural hair routine, especially during the dry, cold months where the air can strip your hair of moisture, can alleviate dryness.
Co-washing has some benefits for natural hair, especially tightly-textured coils, however co-washing should not replace a shampoo.
This is because conditioners are not formulated to fully remove product buildup, especially if you routinely use heavy oils and butters in your regimen.
This is also true for curl creams and leave-ins that are formulated with these ingredients!
The level of cleanse you get from the conditioner depends on the product. Usually the main surfactant in conditioners are cetyl alcohol, a fatty lipid that is quite low on the cleansing scale.
In short, the benefits of co-washing is only apparent when combined with a gentle, yet effective shampoo.
Otherwise you will experience more drawbacks!
Best Co-washes for Natural Hair
This conditioning creme is formulated with fortifying and strengthening ingredients such as coconut oil, saw palmetto and castor oil. The rich creamy formula will also reduce friction between your strands, making detangling a breeze.  And because it's a cleansing conditioner, there are gentle cleansing ingredients to give your hair a decent clean until your next scheduled shampoo session. A great co-washing option for all curl types!
Eden Bodyworks Cleansing Cowash
A budget-friendly conditioning cream that's formulated to remove residue and product build-up in between shampoo washings. It's formulated with some great fatty alcohols and ceramides, leaving your hair silky-smooth after each use. Apply on soaking wet, drenched hair in sections for best results. 
Benefits of Co-washing
Gives a Moderate Clean

Some cleansing conditioners are formulated with minor cleansing agents that can give the hair somewhat of a clean.

This can be useful to cleanse the hair in-between shampoo days.

If you are a natural who routinely exercises, it may be wise to incorporate a co wash in your routine to moderately remove sweat until your scheduled shampoo day.

Great For Detangling

We all know that the best time to detangle natural hair is during the conditioning stage of wash day.

The bends and angles in our coils make our hair very fragile – every bend in a single strand of hair is a potential breakage point.

The slip in conditioners will reduce friction in between your strands, reducing breakage potential and making detangling a breeze.

Improves Hair Manageability

Overall, incorporating co-washing in your routine can make your hair feel softer from the conditioning agents in your co-wash products.
The Drawbacks of Co-washing
Doesn't Fully Clarify The Hair

The bottom line is that co-washing does not give your natural hair the clean that it needs.

Shampoo is still a requirement for healthy and hydrated natural hair.

Moisture cannot penetrate through layers and layers of dirt. Moisturizing dirty hair will also result in dryer hair.

Not to mention the fact that your scalp health will be severely compromised if it remains dirty!

Contributes to Product Buildup

Many of our products on the market contains ingredients that can only be fully removed with a shampoo.

Heavy oils and butters cannot be removed using a conditioner. Only surfactants found in a shampoo can remove these heavy ingredients.

With continued co-washing (and no shampoo), you'll find that your hair will appear dryer because you are only increasing the amount of buildup on your hair.

Can Weigh Down Curls

For looser-shaped curls, co-washing can also weigh your curls down, minimizing volume.
What You Need To Know Before Doing a Co-wash
Should I Still Use a Shampoo?
The short answer: yes.
The long answer: always, because shampoo is an integral part of any healthy natural hair routine.
Most natural hair professionals recommend shampooing every 7-10 days, at minimum. This is to keep your scalp health intact, remove buildup, and increase moisture retention capability.
Dirty hair = dry hair. Prioritizing cleanliness is the key to healthy and hydrated natural hair.
Regular Conditioner vs Co-wash
You may be wondering: can can I co-wash with regular conditioner?
No, it's not recommendation to use a regular conditioner as a co-wash. You should be using a separate, cleansing conditioner as a co-wash.
Cleansing conditioners contain stronger cleansing agents compared to regular conditioners.
These cleansing conditioners are formulated to give the hair a better and deeper clean than regular conditioners.
Regular conditioners contain very small amounts of cleansing agents, if any.
In fact, they are meant to offset the effects of shampoo, not to replace it. Many readily available conditioners contain silicones, which lubricate the hair and make it feel softer.
And if you didn't know, only shampoo can remove silicones, creating a vicious cycle!
If you want to co-wash natural hair, you should use a product formulated for this, instead of using a regular conditioner.
How To Co-wash Natural Hair, The Right Way
Contrary to popular belief, there's a right (and wrong) way to co wash natural hair.
Here's how you should co wash natural hair for a decent clean and zero breakage:
Step in the shower and fully drench your hair.
Apply a generous amount of conditioner in sections, scrubbing your scalp with the pads of your fingers to mechanically remove buildup from your scalp.
Rinse the hair completely and apply a second round of conditioner, starting at your ends and working your way up to the roots.
Using a natural-hair friendly brush, detangle your hair starting from your ends to your roots. Re-wet the section if your hair dries out while you detangle.
Rinse until no product remains on the hair and repeat on other sections.
Wash out all of the conditioner thoroughly. Style as usual.
Be sure to use a clarifying shampoo every 7-10 days to keep your hair buildup-free.
Final Thoughts On How To Cowash Natural Hair, The Right Way
Learning how to cowash natural hair is important if you decide to incorporate co-washing into your routine.
Remember: prioritize clean hair. Never skip shampoo days, ensuring that you properly clarify your hair every 7-10 days.
Invest in a proper cleansing conditioner instead of a regular conditioner as they are formulated to give your hair the cleanse it deserves.