Fact: having a protein treatment in your routine is essential for breakage-free coils.
Unlike deep conditioning, where the aim is conditioning the hair, natural hair protein treatments are to strengthen and support the cortex and cuticle layer, which helps to strengthen the strands, reduces breakage and increase elasticity.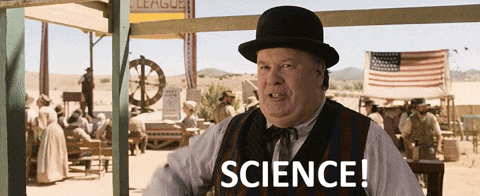 Not all protein treatments for natural hair work the same, so it's important to understand which type of protein will work best for your hair and create a protein regimen that caters to your porosity, curl texture, hair width and density.
Here's the skinny on the best natural hair protein treatment for your curls and coils!
What Are Protein Treatments for Natural Hair?
Protein treatments are just as the name implies – the act of applying protein-based wash off conditioners to our hair.
The main difference between protein treatments and regular treatments is that, fundamentally, protein is used for strength and shine rather than conditioning and softening.
More specifically, proteins can:
Penetrate into the cortex and support your native proteins;
Coat the cuticle, conditioning the hair and adding shine;
Fill in gaps along the cuticle layer, encouraging moisture retention and reducing frizz
Remember, natural hair is incredibly sensitive and proteins aim to mitigate damage. Damage to our curls and coils can occur in many different ways, including:
Using heat tools;
Chemically manipulating the hair (bleaching, dyeing, relaxing)
UV rays from the sun and other types of environmental damage
Mechanically manipulating the hair (normally through detangling)
As such, protein upkeep is important for all naturals. But, not all proteins will work for your hair. It's important to understand how proteins work and your key hair characteristics to properly personalize your protein regimen.
Can I Use a DIY Protein Treatment?
Most of the protein in natural hair products are hydrolyzed – meaning that they've been broken down in smaller molecules, unlike the proteins found in food, which have a higher molecular weight.
This is why "DIY protein treatments" using eggs, mayonnaise and other protein-containing foods are ineffective as protein treatments – the food molecules have not been hydrolyzed and formulated to fit into your hair strands.
Your hair may seem more shiny and conditioned after a DIY protein treatment, but this effect is surface level only and unfortunately will not be as reparative as a formulated protein treatment.
Signs You Need A Protein Treatment, STAT
Some example warning signs you need to protein treatment include:
Frizzy curls that cannot hold a style;
Excessive breakage;
Hair is increasingly dryer than usual;
Cannot hold water as easily as it once used to;
Turning light coloured, especially at the ends
You should also include protein treatments in your routines if you:
Use heat tools (ex: flat iron, blow dryer) on your hair;
Bleach or dye your hair regularly;
Go out in the sun;
Relax or use texturalizer on your hair.
This will ensure you are replenishing your lost protein stores and keeping your hair strong enough to withstand the manipulation.
Before You Use Protein, Know This
To customize your protein routine, the most important factors you should consider are your porosity and your hair width.
How Porosity Influences Your Natural Hair Protein Treatment
Hair porosity is defined by how porous your hair strands are. This is a direct indication of how much water is either retained or absorbed.
Natural hair porosity is the ability of your hair to absorb water and/products.
Low porosity natural hair has a low absorption rate, because the cuticles are stubbornly closed. It is difficult for this hair porosity to absorb moisture.
High porosity natural hair has a high absorption rate, because the cuticles are always open. It is difficult for this hair porosity to retain moisture.
Some porosities respond better to protein than others.
High porosity hair fares very well with all sizes of protein. Larger sized protein molecules, such as keratin and collagen, create a film around the hair that encourages moisture retention. This is critical for high porosity hair that experiences rapid water loss.
The smaller sized proteins (think amino acids and peptides) are able to penetrate into the hair strands and support the native proteins in the cortex, which is great for all naturals.
Low porosity hair, on the other hand, may experience "protein-sensitivity" when using larger-sized proteins.
The key with low porosity hair is to use smaller-sized molecules that can go through the cuticle wall and enter the cortex and do not leave a film behind, such as amino acids.
Protein-sensitive naturals should also slowly incorporate protein into their routines to avoid overloading the hair.
How Hair Width Influences Your Natural Hair Protein Treatment
Fine to medium hair strands may find protein treatments effective in strengthening their hair and providing support.
The image below shows a typical cross section of hair. We can see that the bulk of our hair's diameter size comes from our hair's cortex. The size of our cortex determines how strong and supported our hair strands are, as this is where our keratin is stored.
In other words, the finer your hair, the smaller your cortex, resulting in hair that is more prone to breakage.
Smaller-sized proteins that penetrate into the cortex is best for fine to medium hair and will not leave behind a heavy film, which will weigh down fine-stranded hair.
For coarse strands, protein may make the hair feel more rigid, so it's best to opt for larger-sized proteins, less frequently.
Best Protein Treatment for Natural Hair
Final Thoughts on the Best Protein Treatment for Natural Hair
Protein treatments are essential for strong and supple curls and coils. Because our hair is made up of protein, it's important to replenish our lost protein stores with well formulated protein treatments.
Be sure to understand your porosity and hair width before choosing a protein treatment. Remember to follow up your intensive protein treatments with moisturizing deep conditioners to maintain your protein-moisture balance.