Fact: low porosity hair struggles with moisture absorption.

The cuticles of low porosity hair are notoriously flat, and shut tight – meaning that products tend to sit atop the hair rather than absorbing and actually doing its job.
Because of this, low porosity can experience dryness, breakage, product buildup, and single-strand knots. Not fun!

Thankfully there are products that are formulated to increase product absorption, encourage moisture retention, and reduce friction between the strands, keeping tangles and knots at bay.
Remember: it's not just about the products, it's also how you use them. Your application techniques and the associated natural hair tools you use can also make or break your low-po routine.
Fundamentally, understanding what products work best for low porosity hair, as well as how to use them, is critical for a seamless low porosity natural hair journey.

Let's get into all the juicy deetz!
Natural Hair Porosity 101
As a brief reminder, porosity is a measure of how well your hair interacts with water and products.
Low porosity hair has cuticles that are tightly flat, with minimal cracks, gaps and breaks in the cuticle layer. This means that products have a hard time penetrating into the hair strands.
As a result, low porosity often experiences product buildup, as products tend to sit atop the hair.

This is why many low porosity naturals experience dryness, even if the strands are fully coated with product.
When you're looking for the best products for low porosity hair, they must be:
Clarifying, without overly-stripping the hair (we're looking at you, shampoo!);
Deeply hydrating and conditioning;
Formulated with delivery agent ingredients that assist with product penetration;
Free of ingredients that coat the hair and block the hair from absorbing moisture,
It's imperative that the products you use satisfy these conditions to facilitate moisture retention.
Now let's get into some amazing products for low porosity hair!
The Best Products for Low Porosity Hair
Shampoo – the clarifying stage
Shampoo is a ~non-negotiable~ for all hair types, but especially low porosity hair.
As mentioned, product buildup occurs readily in low porosity hair. There was a time in natural hair history where we ditched the shampoo and only co-washed, and many of us were walking around with some dirty a** hair.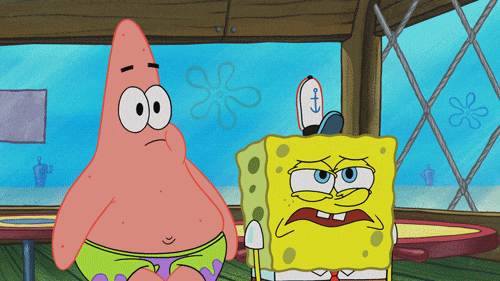 If your low porosity hair is improperly washed, your hair won't be able to absorb any moisture through all the product buildup. Not to mention you're at risk of scalp dermatitis and other chronic issues.
The best shampoos for low porosity hair are deeply clarifying (can be sulfate-free) without overly stripping the hair.
They should contain moisturizing ingredients that assist with friction-reduction – in some cases, you the shampoo contains enough slip to actually detangle!!
Follow up with a conditioner of choice that is slippery enough to detangle.
Deep Condition – the treatment stage
This is the stage where we want to treat our hair with highly penetrative deep conditioners.

The best deep conditioners for low porosity hair are slippery, contain moisturizing ingredients and do not include any film-creating ingredients (think mineral oil or petroleum).
Look for honey, fatty alcohols, panthenol, and friction-reducing butters in your deep conditioners. The more moisturizing, the better!

Remember: the cuticles of low porosity hair are very tight. Use heat or steam to loosen and lift the cuticle, allowing the deep conditioner to truly penetrate.

As steamers can be quite expensive, use a hot head steamer (they harness the heat capacity of flaxseeds) to lift your cuticles. You could also apply your deep conditioner in the shower and let the steam from the shower work its magic. Whatever works for you and your wallet!
Moisturize & Seal – the moisture stage
The importance of this stage cannot be understated. This is where you want to use moisture-rich, minimal protein/mineral oil leave-in conditioners and stylers that will keep your hair hydrated for as long as possible.
On damp hair, apply a generous amount of leave-in conditioner to your hair in sections. Look for leave-ins that promote hydration over strengthening, are lightweight and have water listed as the first ingredient, and contain no mineral oil or petroleum.
Follow it up with a moisture-based gel that will lock in the moisture and define your curls and coils (for wash and go's). For twist-outs, use a wrap foam.
Set Your Style
One of the most common reasons why your style doesn't last more than a couple of days is because you aren't setting your styles.
Use a hooded dryer or a blow dryer + diffuser attachment to set your style. Not only does allow your hair to dry quicker than air drying, the curls are much softer and defined after use. This is the difference between a natural hair style that will last up to 10 days vs. only 3-4 days.
Additional Tips for Using Low Porosity Hair Products
Remember: it's more than just the products you buy. It's also how you use them.
Keep the following in mind when building and implementing your routines:
♥ Always make sure your hair is clean before applying more product to avoid buildup. If you are re-moisturizing your hair mid-week, avoid standalone oils and butters which accelerate buildup.
♥ Deep condition with heat to lift your hair's cuticles. Using a steamer, a hot head cap or even the steam from your shower will ensure the deep conditioner penetrates through your cuticle layer.
♥ Avoid ingredients that lower your hair's porosity and create films around your hair shaft. Examples include coconut oil, protein and amino acids and rice.
♥ Less is more when it comes to styling. In sections, use a moisturizing leave-in (water should be the first ingredient) on damp hair. Follow up with a hydrating gel to seal in the moisture and define your coils. Be light-handed when applying to reduce flakes!
Final Thoughts on the Best Products for Low Porosity Hair
Low porosity may have an issue with moisture absorption, but there are ways to work with your porosity (not against it) so you can keep your hair happy and hydrated.
By clarifying your hair regularly, using heat to deep condition and using minimal products with targeted ingredients, you can bet that your low porosity hair will retain moisture for days to come.