When it comes to choosing the best products for high porosity hair, there's a lot that needs to be taken into consideration.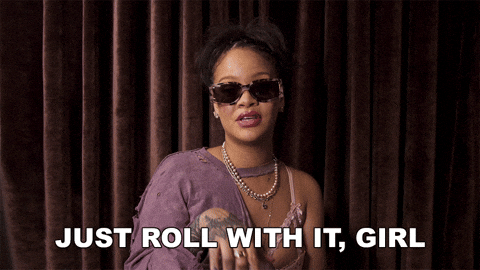 High porosity strands are sensitive, so the products you choose will make or break your high porosity hair routine.
In particular, high porosity hair is susceptible to breakage, tangles, knotting and split ends. As such, you need to use high porosity hair products that are restorative, strengthening, conditioning, and moisturizing to reduce friction between the strands and help fortify the cuticle.
Let's get into products for high porosity hair you should have in your arsenal.
What is Natural Hair Porosity
In a nutshell, porosity describes how well your hair responds to moisture and products.
Natural hair porosity is the ability of your hair to absorb water and/products.
Low porosity natural hair has a low absorption rate, because the cuticles are stubbornly flat and shut tight. It is difficult for this hair porosity to absorb moisture.
High porosity natural hair has a high absorption rate, because the cuticles are raised. It is difficult for this hair porosity to retain moisture.
Porosity is arguably the most important concept to understand about your hair – yes, even more important than knowing your hair type.
It's a clear indication of what products you should look for, ingredients you should avoid and how you should establish your natural hair routine.
Most importantly, it tells you how to moisturize your natural hair, which is the cornerstone of healthy curls and coils.
High Porosity Hair 101
High porosity naturals have cuticles that are raised and elevated, like the shingles of a roof.
Under a microscope, the cuticles may have breaks, gaps or cracks along the surface that make moisture loss a common occurrence.
Not only does this impede with moisture retention, the raised cuticles interlock with cuticles on other strands, causing knotting and tangles. A double whammy!
Common traits amongst high porosity naturals include, but are not limited to, the following:
♥ Hair dries quickly after being washed (under an hour);
♥ The hair loses definition quickly, even with products on top and when wet; and,
♥ A style cannot be retained for more than a day or two (wash and go, twist out, etc).
If you're still not sure, pull one clean, dry strand from your scalp. Run your fingers down the length of that strand. If it feels bumpy, you have high porosity hair. If it's smooth, you have either low porosity or normal porosity hair.
Or, do our hair quiz to figure out your "hair facts", including your porosity.
Best Ingredients for High Porosity Hair
Before we get into the best products for high porosity hair, to help you understand your porosity better, here are some ingredients you should be looking for: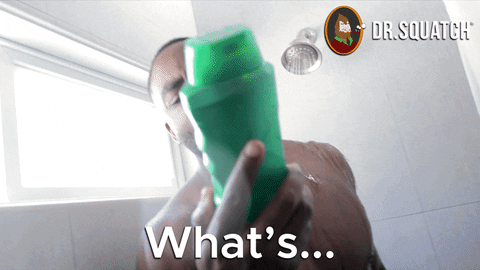 Moisture: as we know, water is nature's only true "moisturizer". Water should be included as the first ingredient in your products, especially your leave-in products.
Film-forming humectants: regular humectants, like glycerin and honey, draw in moisture from the surrounding environment. Film-forming humectants take it one step further – they also create a barrier around the hair shaft, protecting the moisture from evaporation. This encourages moisture retention for a longer period of time. Examples include aloe vera, slippery elm and marshmallow root.
Strengthening ingredients: these ingredients strengthen the hair, fill in broken gaps and help fortify the cuticles to avoid further breakage along the hair cuticle. Examples include proteins and amino acids, ceramides, coconut oil and henna.
Conditioning agents: these agents condition the hair, and provide slip to your products, reducing friction between your strands. Examples include fatty alcohols (cetyl alcohol, triglycerides).
Now, let's explore the best high porosity hair products that include some of the above ingredients!
Best Products for High Porosity Hair
Pre-poo:
Pre-pooing natural hair is an excellent way to protect the hair from the stripping effects of the shampoo.
It can be as easy as slathering oil and conditioner all over your hair – coconut oil is a great pre-poo for high porosity hair.
You can also buy a pre-wash product that will help restore and strengthen your curls and coils prior to wash day. Look for pre-wash products that contain proteins, collagen and amino acids.
Olaplex Hair Perfector No 3
Best for all naturals, high porosity
Olaplex's Hair Perfector No 3 Repairing Treatment has a patented agent that is chemically similar to the disulfide protein bonds in our hair. Using it monthly prior to your wash day as a pre-poo will replace broken bonds in your cuticles caused by sun damage, dyes/bleach, heat tools and manipulation.
Mielle Rice Water Split End Therapy
Best for TYPE 4, high porosity
This serum contains film-forming and conditioning ingredients that will create a barrier around the hair, offsetting the stripping effects of your shampoos. Can be used before the shower as a pre-poo or as a sealant on your ends to lock in moisture. Great for naturals looking for added softness and shine to their hair.
Shampoo
The best shampoos for high porosity hair are gentle, yet clarifying, and contain moisturizing ingredients to offset the cleansing agents in our shampoos.
Ingredients to look out for include mild cleansing agents (cocamidopropyl betaine is a commonly used gentle surfactant), fatty acids and butters for friction-reducing slip.
For Type 4b and 4c high porosity hair, shampoo biweekly, using a cleansing conditioner on alternate days. All other natural hair types should shampoo at least weekly.
Every month or so, it may be prudent to take stock of your hair and scalp. You may notice coils that are less defined, or do not retain a style as long.
This may be a sign that you need to do a "detox" – this is as simple as using a shampoo with stronger surfactants (and possibly sulfates) to do a deeper cleanse of your hair.
Camille Rose Sweet Ginger Cleansing Rinse
Best for TYPE 4, high porosity
This shampoo is incredibly gentle and non-stripping, but contains enough surfactants to thoroughly cleanse your hair and remove buildup. Ginger root oil – the second ingredient in the formula – is antiseptic, boosting overall scalp health. A must have shampoo in any high porosity natural hair routine!
Shea Moisture Strengthen & Restore Shampoo
Best for TYPE 2-3b, high porosity
This shampoo is great for loose curls and waves looking to give their strands some support. Various proteins are found in this formula which will strengthen high porosity curls, without the overly stripping effects of traditional shampoos.
Best for TYPE 4, high porosity
This conditioning creme is formulated with fortifying and strengthening ingredients such as coconut oil, saw palmetto and castor oil. The rich creamy formula will also reduce friction between your strands, making detangling a breeze. A great co-washing option for keeping high porosity hair conditioned yet clarified.
Deep Conditioner
Deep conditioning should be a staple in all natural hair routines. But for high porosity hair, the act of deep conditioning should be considered sacred.
Ingredients to look out for in your deep conditioners include proteins (of varying sizes), film-forming humectants and conditioning agents.
Moisture is still important, so alternate between a moisturizing deep conditioner and a strengthening deep conditioner.
Moisturize and Seal
This stage is arguably the most important for high porosity. The leave-in products you use will determine whether your hair remains moisturized… or dries out within the hour.
Proper ingredients are critical here. Look for products that are formulated with cuticle-filling proteins, film-forming humectants, and conditioning fatty alcohols that all play a role in keeping high porosity hair moisturized.
Next, using a water-insoluble product (normally a cream styler or gel) will lock in the moisture and provide an additional moisture barrier. Look for a product that contain film-forming humectants and light to medium oils such as JBCO, jojoba oil and avocado oil.
Final Thoughts on The Best Products for High Porosity Hair
It doesn't take buying a million products to have healthy and moisturized high porosity hair.
The best products for high porosity contain fortifying proteins, moisturizing film-forming humectants and conditioning fatty alcohols. The products above are formulated with these exact ingredients to keep your high porosity hair happy and hydrated!