Looking for natural hair gifts for that special natural in your life?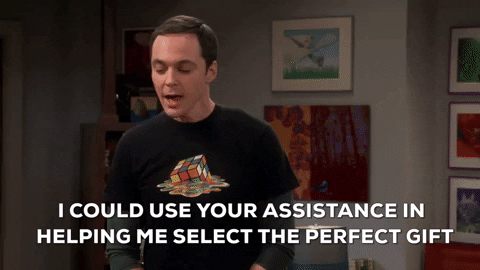 Whether it be a family member, a close friend or a significant other, getting them a gift tailored to their natural hair journey is a great way of showing them that you care.
Over the past few years we've seen an emergence of forward-thinking (and super cute) tech, products, home and lifestyle items geared to enhancing the natural's experience.
From innovative and accessible tech to stylish accessories, we've rounded up some of the coolest and cutest best natural hair gifts we know they'll love.
These also make amazing natural hair Christmas gifts during the holidays, too.
Let's get the best gifts for natural hair 🙂
Best Natural Hair Gifts For The Holidays
Natural Hair Gifts: Tech
With the boom of the natural hair community over the past few years, there have been some interesting advances in the natural hair tech scene.
A hooded dryer is a game changer for natural hair. Not only does allow your hair to dry quicker than air drying, the curls are much softer and defined after use. An amazing and thoughtful gift for the natural in your life.
Red By Kiss 1875 Watt Ceramic Professional Hood Dryer
Turn your home into a salon with this affordable bonnet hair dryer. You can either sit under the dryer while deep conditioning with a plastic cap, or allow your hair to dry after styling. Small enough to conserve space but powerful enough to get the job done.
Natural Hair Gifts: Home
With the popularization of the natural hair movement, we've also seen a concurrent rise in brands creating merch that support the cause.
Legendary Rootz is a lifestyle brand highlighting the beauty and wonder of blackness. Their "Good Hair" shower curtain is a great addition to a natural's bathroom – the delicate pink is stunning with the additional design of a toothbrush, afro pick, hair jam and OG Pink Lotion, making it a unique piece in any black girl's bathroom.
Natural Hair Gifts: Products
Now, which natural wouldn't appreciate hair products?
Hair products can be quite expensive – gifting the natural in your life a couple of the below items will definitely show them that you care.
Natural Hair Gifts: Lifestyle
Maturing is realizing that investing in your bonnet and sleepwear is a luxury we all deserve.
Mulberry silk, the highest grade of silk on the market, is not only super luxurious but it plays very well with natural hair. At a molecular level, silk fibres are incredibly smooth and non-abrasive.
Cotton, on the other hand, is very abrasive, which can damage our coils and interfere with our moisture levels.
Purchasing mulberry silk products for the natural in your life is not only thoughtful but is incredibly useful for the everyday natural.
The best silk products a natural should have in their arsenal includes a silk bonnet and/or silk pillowcase, and a set of silk scrunchies (if they wear their hair in buns, ponytails or high puffs).
Silk Bonnet With Comfort Elastic Band
Silk bonnets are a game changer for all naturals. This silk bonnet by MYK Silk is not only super soft, but contains a sturdy yet comfortable elastic band that will keep your bonnet on your head all throughout the night. Comes in super cute colours and different sizes. Use code THECURLMARKET15 for 15% off your purchase.
Mulberry Silk Scrunchies Combo
Who says natural hair has to be boring? These silk scrunchies from MYK Silk are both stretchy yet strong, made from the highest quality of silk (mulberry silk). Comes in a pack of 3 with a variety of colours to match your aesthetic. Use code THECURLMARKET15 for 15% off your purchase!
Natural Mulberry Silk Pillowcase
A silk pillowcase is the most effective way to protect your natural hair at night, and also has some skin benefits as well. This pillowcase by MYK Silk is made from mulberry silk, the highest quality silk on the market today. Comes to a wide variety of colours to match your bedroom aesthetic (with a cotton underside for affordability). Use code THECURLMARKET15 for 15% off your purchase!
Final Thoughts About The Best Gifts for Natural Hair
These gifts for natural hair are not only wallet-friendly, but they'll guaranteed be used by your natural-friend. It'll not only show them that you're thinking of them, but the natural hair-theme shows intentionally that you support them on their hair journey.
What better way to say I love you!