Using a leave-in conditioner for 4c hair can, in many cases, make or break your entire natural hair regimen.
Think about it: leave-in conditioners are the first leave-in stylers you apply to your hair after wash day.
When choosing a leave-in conditioner for your beautiful 4c hair, you must understand your specific hair needs.
This is especially true for 4c coils that are more prone to breakage due to the tight curl texture.
What Is A Leave-in Conditioner
Leave-in conditioners are emollient-rich conditioners that:
Lubricate the hair, reducing friction between the strands
Give the hair weight, reducing shrinkage and increasing elongation
Create flexibility, allowing for safe manipulation during styling
Leave-in conditioners work at the cuticle level to soften and condition the hair. They generally do not penetrate through this layer.
Unlike regular conditioner, leave-in conditioners are to be left on the hair until the next wash day.
You do not wash out leave-in conditioners.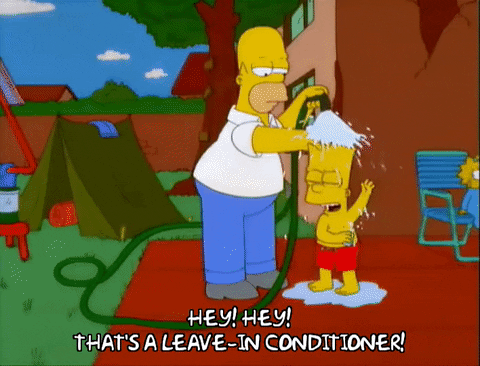 Does 4c hair need leave-in conditioner
The short answer is, yes.
Leave-in conditioners improve manageability of the hair, and is more of a styling aid for naturals.
Given the inherent tight texture of 4c hair, there is an increased risk of breakage when styling natural hair.
Every bend in your hair represents a potential area of weakness – the coilier your strands, the more potential areas of breakage!
4c Hair and Porosity: What You Need To Know
Before we get into the best leave-in conditioner for natural hair, it's important to understand porosity
Natural hair porosity is the ability of your hair to absorb water and/products.
Low porosity natural hair has a low absorption rate, because the cuticles are stubbornly closed. It is difficult for this hair porosity to absorb moisture.
High porosity natural hair has a high absorption rate, because the cuticles are always open. It is difficult for this hair porosity to retain moisture.
Essentially, your porosity will dictate how your hair will interact with moisture and products.
Because low porosity hair has tight and flat cuticles, moisture absorption is the name of the game. That means using light-weight products that will condition the hair without contributing to product buildup.
On the other hand, high porosity, with lifted and raised cuticles, must focus on moisture retention.
Evaporation and rapid moisture loss occurs frequently in high porosity hair, so using strengthening and conditioning products that fill in your cuticle gaps will combat this issue.
Moisturizing
As we know, water is nature's only true "moisturizer". Water should be included as the first ingredient in your products, especially your leave-in products. This is true for both high and low porosity hair.
You should also look for film-forming humectants. Regular humectants, like glycerin and honey, draw in moisture from the surrounding environment.
Film-forming humectants take it one step further – they also create a barrier around the hair shaft, protecting the moisture from evaporation.
This encourages moisture retention for a longer period of time. Examples include aloe vera, slippery elm, flaxseed, marshmallow root and hydrooxycellulose.
These ingredients are especially great for high porosity hair looking to increase moisture retention for longer but can also be used by low porosity naturals.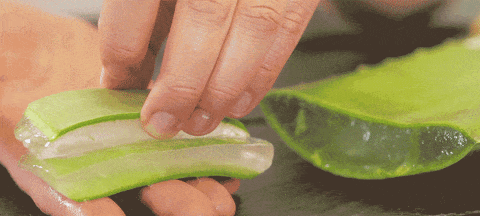 Strengthening
These ingredients strengthen the hair, fill in broken gaps and help fortify the cuticles to avoid further breakage along the hair cuticle.
Examples include proteins and amino acids, ceramides, coconut oil and henna. Low porosity hair should opt for protein-free or smaller-sized proteins in their leave-ins, while high porosity hair should look for proteins in their leave-ins.
Conditioning
These agents condition the hair, and provide slip to your products, reducing friction between your strands. Examples include fatty alcohols (cetyl alcohol, triglycerides). This is mandatory for all naturals, especially Type 4 natural hair who experience knots and tangles.
Best Leave-in Conditioner for 4c Hair
Before we get into the top leave in conditioners for natural hair, remember that you don't need to own all of these products to have happy, hydrated coils.
Choose a leave in conditioner based on your hair needs. If you have high porosity hair and/or fine strands, opt for leave-ins that contain film-forming humectants and proteins of varying sizes for long-lasting hydration.
If you have low porosity hair and/or coarse strands, look for products that are light-weight and have a higher penetrability, and also very conditioning.
Remember: as water is nature's only true moisturizer, make sure your hair is wet before applying your products. This not only makes the curls pop but it mobilizes the leave in conditioner, making application much more seamless.
How To Use Leave-in Conditioner for 4c Hair
Using leave-in conditioner for 4c hair is quite simple. Here's how:
Section your hair. For 4c hair, this is imperative. Always work in sections to reduce breakage.
Apply a generous amount of water to each section. Remember, your leave-in conditioners soften and condition the hair. But water is the only thing that can hydrate and moisturize your hair. Always add your leave-in conditioners to damp to wet hair.
Next, apply a generous amount of leave-in conditioner to each section, focusing on your ends. If the product is just sitting on top of your hair, it means you haven't added enough water. Keep applying water to marry the leave-in conditioner.
Once the leave-in conditioner has settled into your hair, detangle using a natural hair friendly brush. These brushes are geometrically aligned with the coils on your hair and will not break your ends.
Apply your remaining stylers as needed – either a gel for wash and go's or a mousse for twist/braidouts.
How Often Should You Use Leave-in Conditioner for 4c Hair
The best time to apply leave-in conditioners is after a wash day.
Your hair will respond best to your leave-in stylers when it's freshly clean and conditioned. Otherwise you may experience flakes in your styles and an increased itchiness on your scalp.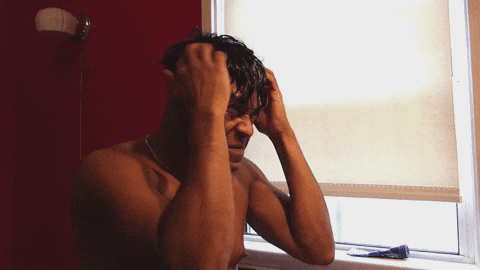 It's recommended to use your products, including leave-in conditioners for 4c hair, every 7-10 days.
Final Thoughts On The Best Leave-in Conditioner for 4c Natural Hair
It's not about the quantity of your leave in conditioners for natural hair, it's about the quality.
You don't need a million products to have healthy, moisturized coils.
Look for high quality, plant-based and conditioning leave in conditioners and if used consistently, you should see an improvement in your hair's moisture retention.