It's simple, really: the best curl defining products for 4c hair are ones that are moisture-rich (aka water-based!), hella conditioning, provide ample slip and lock in all that glorious moisture.
Contrary to popular belief, it's not hard to pop and define 4c coils.
But it's important to manage expectations around the inherent and unique beauty of 4c coils.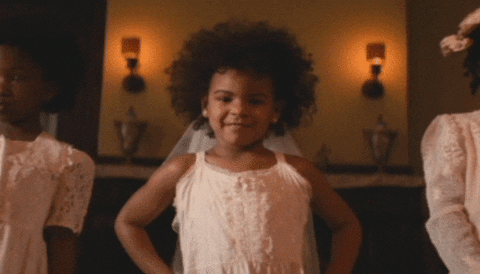 What is 4c hair
4c hair is made up of super-tight s-shaped coils that are densely packed. This means that you most likely experience shrinkage (up to 80%!). Your individual strands may be fine to wiry at various points on your hair.
Because of the inherent tightness of this curl type, definition can be a concern.
Fun fact: "4c hair" has a curl pattern – it may be invisible to the naked eye!
To truly make your 4c hair more defined, it's about your styling technique and the products that you use.
This includes gentle shampoos that won't make your hair feel dry, conditioners to help loosen tangles and reveal your natural curl pattern, and leave-in stylers to lock in coil definition.
Remember: your coils are unique to you and you alone. Curling products for 4c hair will only define the coils you already have, not completely change your curl pattern.
Best Curl Defining Products for 4c hair
Some of the best curl defining products are more than just stylers. Products that are good for 4c hair are ones that keep your hair clean and nourished; condition the hair for detangling, and lock and define the coils once styled.
Definition comes from moisture.
To truly define your 4c natural hair, it's important to prioritize moisture over everything.
To properly keep your coils moisturized and defined, here's what you need:
A quality, moisturizing shampoo:
It's recommended that all naturals wash their hair with shampoo, at least every 7-10 days.
Just like other hair types, natural hair builds up dirt and product. Dirty hair needs to be cleansed routinely to ensure a healthy scalp.
In addition, the cleaner your hair = the more moisture your hair is able to accept.
This means more moisturized, defined 4c coils!
In other words: 4c hair will not experience optimal definition when the hair is dirty.
A slippery, rich conditioner + detangle:
Conditioners have multiple benefits but in short, they smooth the hair shaft, improve manageability and prime the hair for leave-in products. A great conditioner will also help define your coils!
This is also the stage where you detangle your 4c hair. Properly detangling your coils is one of the most important ways to define 4c coils.
When our hair is tangly, we will not get the definition we're looking for.
In addition, improper detangling techniques will increase the likelihood of breakage and even shedding. This is especially true for 4c naturals, who can experience breakage much more readily!
Use a natural-hair friendly brush during your conditioning stage to gently comb through your tangles.
This will also encourage deeper definition because the brush will work with your coils, not against it.
Redken All Soft Conditioner
A little goes a long way with this salon-quality conditioner. It has a thick consistency that's perfect to detangle dense, tangly curls and coils. It's also pH balancing to help your cuticles lay flat. Natural hair professionals rave about this conditioner for good reason!
A pocket-friendly, slippery conditioner that is perfect for tangle-prone coily hair. To save on conditioner, apply on wet hair in sections to fully mobilize the product. For Type 4 naturals, gently finger detangle, working from roots to tips. Rinse off with lukewarm water before deep conditioning.
Pattern Beauty Shower Brush
This shower brush was made for tightly textured coils. The bristles on this brush are sturdy to comb through even the thickest of heads, but is gentle enough to run through your coils like molasses. Use it during your conditioning stage with plenty of water for a smooth, stress-free detangle.
Water-based, leave-in stylers that will condition and define your coils:
Once your hair is cleaned, conditioned and tangle-free, it's time to apply our leave-in stylers.
These stylers will keep your 4c coils defined until the next wash day.
Firstly, apply your leave-in conditioner to wet hair. Water is nature's true moisturizer, and the more water you can get into your hair before your stylers, the more defined your 4c hair will be!
To define your coils, use either a gel or mousse atop your leave-in conditioner.
Gels are optimal for wash and go's, while braid outs or twist outs work well with a light styler applied such as mousse or a wrap form.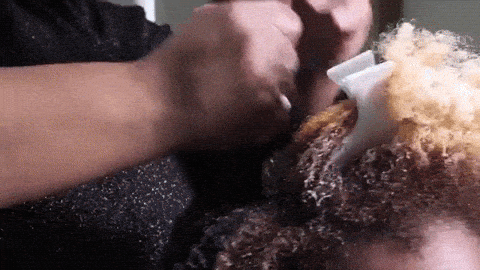 Technique is critical here – always apply your stylers in sections. The smaller the sections, the more defined the coils.
Rake in your stylers on damp hair, and smooth the section down afterwards to encourage coil definition. Continue this throughout your entire head. Continuously spray each section with water if it feels dry.
TGIN Miracle Repairx Protective Leave-in Conditioner
Best for TYPE 3-4, low porosity
This light-weight formula is perfect for low porosity naturals looking for moisture without the product buildup. It adds definition while replenishing moisture to curls and coils, resulting in soft, supple and defined hair.
Earthtones Naturals Curl Enhancing Jelly
A Canadian-based brand, Earthtones Naturals focuses on holistic, natural ingredients – and this gel is no exception. Its formulated with some ingredients such as aloe leaf juice, panthenol and sea kelp!
A hooded dryer or blow dryer to lock it all in:
As naturals we should employ the use of ambient heat (from hooded hair dryers or blow dryers + diffuser attachments, at a low temperature setting) to dry our hair once we've applied our stylers.
This is not only the healthiest way to dry your hair, but it makes locks in your coils, keeping them defined for much longer than air-drying!
Red By Kiss 1875 Watt Ceramic Professional Hood Dryer
Turn your home into a salon with this affordable bonnet hair dryer. You can either sit under the dryer while deep conditioning with a plastic cap, or allow your hair to dry after styling. Small enough to conserve space but powerful enough to get the job done.
Other curling products for 4c hair:
Protein treatments
We all know that protein is a key cornerstone of healthy natural hair.
Not only is our hair primarily composed of disulfide-bonded keratin protein (anywhere up to 95%!), these proteins are responsible for reducing breakage, encouraging moisture retention and keeping our curls bouncy and elastic.
We also know that natural hair is incredible sensitive and fragile, and our protein stores are highly susceptible to damage from mechanical weathering (i.e. detangling, excessive manipulation) or chemical weathering (flat irons and heat tools, bleach).
If you find that, despite keeping your hair clean and prioritizing moisture, your curl pattern is a bit lackluster, it may be time for a protein boost!
Olaplex No 3 Hair Perfector
Olaplex's Hair Perfector No 3 Repairing Treatment has a patented agent that is chemically similar to the disulfide protein bonds in our hair. Using it monthly prior to your wash day as a pre-poo will replace broken bonds in your cuticles caused by sun damage, dyes/bleach, heat tools and manipulation.
Deep conditioning
Deep conditioning is considered sacred in the natural hair world.
Unfortunately, many naturals are not optimizing their deep conditioning sessions for optimal benefits.
Deep conditioning rule #1: there is no need to deep condition overnight.
The penetration window for products is 30 minutes. No products will absorb for a full night. In addition, this will also cause bacterial and fungal overgrowth on your scalp. Yuck!
Instead, deep condition for 20-30 mins with heat to help the product penetrate.
Deep conditioning rule #2: be sure to use a product that tackles your specific issue.
Dealing with breakage from too much heat? Incorporate a protein-based strengthening treatment.
Dealing with dryness? Apply a moisture-rich, less protein-heavy treatment on wet hair. Be sure to follow the instructions on the back of the bottle!
TGIN Miracle Repairx Deep Conditioner
This mask is loaded with a healthy balance of conditioning ingredients that will soften your coils and keep dryness at bay. A great protein-free deep conditioner for boosting moisture in coily hair.
Mielle Babassu & Mint Deep Conditioner
One of Mielle's most popular products, the active ingredient in this mask is babassu seed oil, a significant source of Vitamin E and fatty lipids. The protein source in this formula, amino acids, are small enough to penetrate into your hair strands and fortify your cortex. A great light protein boost for naturals looking to pop their curls!
Get a trim
If all else, know this: split, dead ends will never give is the definition we want.
There's no reviving dead, split and frayed ends. In fact, split ends can and will split up the hair shaft, damaging your healthy hair.
Keep up with regular trims – depending on your hair care practices, you may need to trim less often. Listen to your hair and examine your ends regularly to see what your hair needs.
Quarterly trims are a good place to start. Partner with a natural hairstylist in your area to see how much you should trim.
You'll find that even taking off an inch or two will pop your 4c coils significantly!
Does curl cream work on 4c hair?
Curl creams can work on 4c hair, but only if your hair is properly clarified.
These creams are incredibly rich and dense, which can contribute to product buildup if you're not careful.
Remember: clean hair will always co-operate.
Curl creams are also oil-rich – and oils don't contain any water. Your hair may not agree with them, and in those cases, its best to use a gel or mousse.
How to style 4c natural hair for poppin' curls
Fixed styles
Fixed hairstyles are styles where the hair is not manipulated after product application.
Wash and go hairstyles are a great example – applying your stylers to your hair and allow the hair to set as is, letting your true curls shine.
4c hair can absolutely do wash and go's!
The trick is to have a complete wash day routine (i.e. shampoo and condition/detangle), apply your stylers (gel) on wet hair, and let the style set under a hooded dryer.
This will ensure that your coils are hydrated enough to stay defined until the next wash day.
Wash and go's are also great if you have fine 4c hair.
Flexible styles
Flexible styles, such as braid outs and twist outs, allow for hair manipulation in order for the style to set.
These styles are great to stretch the hair and keep the hair elongated for more volume, and less definition.
Precision is key with these styles – applying a water-based mousse for moisture support, using neat parts and setting the style under a hooded dryer.
Tips to make 4c hair more "defined curls"
Apply your products on clean hair

Your hair will be able to accept new moisture you're giving it when its clean.

Dirty hair = dry hair = undefined hair!

But the best way to keep your coils defined is to use WATER.

Water is nature's true moisturizer and hydrator. When your hair is thirsty and dry, it wants water, not products!

Always apply your products on damp hair to encourage curl definition and hydration.

Lastly, always set your styles using ambient heat

Setting your styles is the ultimate hack for long-lasting moisture and defined 4c hair.

This will damage your coils in the long run. To properly set your styles, use ambient heat in the form of hooded hair dryers and blow dryers after you've added your styler.
Final Thoughts on the Best Curl Defining Products for 4c Hair
Curl defining products for 4c hair are not super expensive, exclusive products.
To truly define 4c coils, prioritize moisture.
This looks like keeping your coils clean by shampooing and conditioning regularly, apply products on damp to wet hair, and properly set it with ambient heat. Voila!