If you're deep conditioning, using lots of water, protective styling – and you still experience dry natural hair, it may be time to take a look at your conditioner.
Simply put, the best conditioner for dry natural hair is one that is rich and slippery, makes your hair incredibly pliable and lubricated, and reduces friction in your strands.
A good conditioner for natural hair doesn't need to be expensive. There are many drugstore options that will suffice!
Conditioners for natural hair are super underrated in the natural hair world. They do not get enough credit for the work they do!
Let's get into some of the best conditioner for natural hair.
What Is Conditioner
Conditioners are creamy, rich rinse-out products we apply to the hair after shampoo.
After we shampoo, our hair's cuticles have been raised to remove the dirt and buildup. This is completely normal, however a good conditioner for natural hair that is well-formulated will smooth these cuticles right back down!
They contain cationic surfactants, film-forming humectants and fatty alcohols that also help prevent our hair from dehydration and dryness, especially after a shampoo.
These ingredients also give our hair that slippery-feeling we all know and love.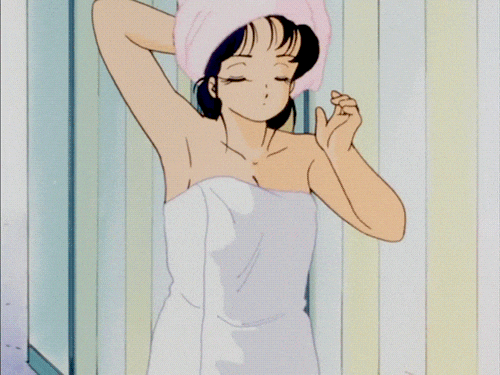 Remember: conditioner does not "moisturize" the hair, as water can only do that.
When we want a moisturizing conditioner for natural hair, we actually mean one that is extremely conditioning, they make our hair pliable, help prevent dehydration and reduce friction and breakage.
This is especially important because conditioning natural hair is also the stage of detangling.
Does Natural Hair Need Conditioner
If you have natural hair, you need conditioner in your wash day routine.
Natural hair needs to be clean to be accepted moisture from water. And once you clean your hair via shampoo, you need to replenish and re-condition your hair to smooth down your cuticles and prime your hair to accept your leave-in products.
Never skip conditioning after shampooing. Always condition your hair when you shampoo.
Another tip – the best time to detangle natural hair is during the conditioning stage.
Conditioners are incredibly slippery and pliable, making it an excellent lubricant for detangling.
Detangling on unconditioned, dry hair will result in increased breakage and shedding. This is especially true for tight textured coils!
Detangling natural hair is truly an Olympic sport – but if you have the right conditioner for natural hair, detangling will be a breeze!
Best Conditioner for Natural Hair
Redken All Soft Conditioner
A little goes a long way with this salon-quality conditioner. It has a thick consistency that's perfect to detangle dense, tangly curls and coils. It's also pH balancing to help your cuticles lay flat. Natural hair professionals rave about this conditioner for good reason!
A pocket-friendly, slippery conditioner that is perfect for tangle-prone coily hair. To save on conditioner, apply on wet hair in sections to fully mobilize the product. For Type 4 naturals, gently finger detangle, working from roots to tips. Rinse off with lukewarm water before deep conditioning.
Regular Conditioner vs Deep Conditioner – which one do you need?
A common question that's posed is the difference between regular conditioner vs deep conditioner
The answer: they do different things.
Deep conditioners are formulated with delivery agents that bring the product deeper into your strands, working deeper than the cuticle layer. They aim to treat specific needs, such as breakage or dryness.
In contrast, conditioners work at the surficial, cuticle layer to flatten your hair and give it a softer feel after a good shampoo session.
In other words: you don't need a deep conditioner if you don't want one. But you do need a conditioner.
TGIN Miracle Repairx Deep Conditioner
This mask is loaded with a healthy balance of conditioning ingredients that will soften your coils and keep dryness at bay. A great protein-free deep conditioner for boosting moisture in low porosity/protein-sensitive hair.
Mielle Babassu & Mint Deep Conditioner
One of Mielle's most popular products, the active ingredient in this mask is babassu seed oil, a significant source of Vitamin E and fatty lipids. The protein source in this formula, amino acids, are small enough to penetrate into your hair strands and fortify your cortex. A great light protein boost for low porosity naturals but high porosity naturals can use it as a weekly deep conditioner.
Difference Between Regular Conditioner and a Co-wash
You may also be wondering: is there a difference between a regular conditioner and a co-wash?
The answer is: hell yes!
Cleansing conditioners contain stronger cleansing agents compared to regular conditioners. It is not recommendation to use a regular conditioner as a co-wash. You should be using a separate, cleansing conditioner as a co-wash, if you choose to do so.
Cleansing conditioners are formulated to give the hair a better and deeper clean than regular conditioners.
Regular conditioners contain very small amounts of cleansing agents, if any. The surfactants in their formulas are not strong enough to give your hair the deep clean it needs.
If you want to co-wash natural hair, you should use a product formulated for this, instead of using a regular conditioner.
This conditioning creme is formulated with fortifying and strengthening ingredients such as coconut oil, saw palmetto and castor oil. The rich creamy formula will also reduce friction between your strands, making detangling a breeze. And because it's a cleansing conditioner, there are gentle cleansing ingredients to give your hair a decent clean until your next scheduled shampoo session. A great co-washing option for all curl types!
How To Properly Use Conditioner on Natural Hair
Contrary to popular belief, there IS a method to conditioning natural hair.
Firstly, conditioner is best effective on clean natural hair. Be sure to shampoo prior to using a conditioner for natural hair (unless you're co-washing).
This shampoo is a go-to for many licenced cosmetologists and stylists. It's salon quality and highly moisturizing, yet it will clarify your hair thoroughly to give a silky press. Double cleanse your hair and scalp, smoothing your strands down as you go, for best results.
Camille Rose Naturals Sweet Ginger Cleansing Rinse
This shampoo is incredibly gentle and non-stripping, but contains enough surfactants to thoroughly cleanse your hair and remove buildup. Ginger root oil – the second ingredient in the formula – is antiseptic, boosting overall scalp health. A must have shampoo in any high porosity natural hair routine!
Mielle Organics Pomegranate & Honey Shampoo
This shampoo is one of the most moisturizing shampoos on the market. Key ingredients such as honey and panthenol reduce friction between hair strands, providing additional slip for detangling and does not overly strip the hair once rinsed. A must try for Type 4 naturals!
How To Condition Natural Hair
Working in sections, apply a generous amount of your chosen conditioner to each section.
Before detangling, dunk your section underneath some water. Water is the key to properly conditioning natural hair as it activates and mobilizes the product, increasing hydration and lubrication potentials. What we fail to realize is that conditioners, which contain "wetting agents" such as surfactants, work better when our hair is wet.
Once the section is saturated with conditioner and water, first start finger detangling to remove big tangles.
Follow this up with a natural hair friendly brush that will remove the remaining tangles and any shed hair that remains.
Leave the conditioner on the hair for up to 5 mins before rinsing off with lukewarm water. Style as desired!
Pattern Beauty Shower Brush
This shower brush was made for tightly textured coils. The bristles on this brush are sturdy to comb through even the thickest of heads, but is gentle enough to run through your coils like molasses. Use it during your conditioning stage with plenty of water for a smooth, stress-free detangle.
Final Thoughts on The Best Conditioner for Dry Natural Hair
Conditioners are the unsung heroes of the natural hair community. They support our hair is more ways than one!
You don't need to invest in an expensive conditioner to see the benefits. Look for conditioners that contain emollients and fatty alcohols that will provide ample slip for your detangling sessions.
And remember: never skip conditioning your hair after a shampoo.