TL/DR: the Aphogee 2 Step Protein Treatment for natural hair, if you haven't heard, is a game changer.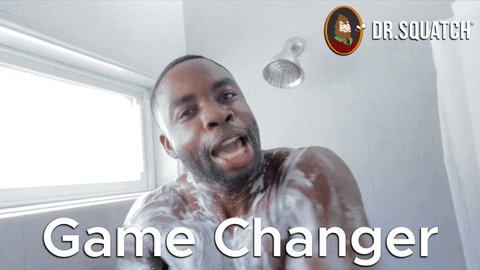 Protein, as we know, is one of the most important cornerstones of healthy natural hair, after moisture.
Simply put, our hair is composed of up to 95% of keratin proteins (located in the cortex) that provide strength and elasticity to our curls and coils. Without protein, our hair would be limp and lifeless.
However, it's important to remember that hair is dead cells. Unlike our skin, it's not a living organ. If damage happens to our hair, our hair cannot regenerate or heal itself.
Natural hair is incredibly sensitive and susceptible to damage to both mechanical weathering (detangling, manipulation) or chemical weathering (dyes, bleach, relaxer, sun damage).
As such, we need to replenish our hair with strengthening proteins that can replenish our lost protein stores and keep our hair fibres strong.
Before we get into how to use Aphogee 2 Step Protein Treatment, let's get into when you should use protein.
How Do I Know I Need A Protein Treatment?
Just like all treatments, we need to learn the delicate art of moderation.
Our hair craves moisture just as much as it craves protein, but the moisture/protein balance in your hair is sensitive. Knowing how to listen to your hair is critical to ensure you're giving it exactly what it needs.
But to figure out if you need protein or moisture, which one of these two scenarios sound more like your hair:
Your hair is extremely dry to the touch, even with product on it
Lack of curl definition and a lot of frizz
When you pull/stretch your hair, it bounces back (i.e. doesn't stay stretched)
You suffer from extreme tangles and breakage
Products/water droplets sit on top of your hair rather than absorbing
Your hair feels gummy (like seaweed) after a shower
Your hair breaks very easily (and you see curl pieces in the sink)
When you pull/stretch your hair, it doesn't bounce back (i.e. it stays stretched)
You have heat damage/chemical damage (i.e. relaxer, colour damage)
You have high porosity natural hair
If you fall under Scenario 2, you most likely are in desperate need of a protein treatment, sis! Your protein to moisture ratio is low and you should consider using a protein treatment.
Enter the Aphogee 2 Step Protein Treatment.
This treatment is geared towards naturals who are suffering from extreme hair damage. Examples include:
Heat damage;
Damage from bleach or dye;
UV damage from the sun;
Recent use of relaxers.
Heat from flat irons, bleach/dye, relaxers and sun damage all result in the breakage of our hair's disulfide bonds, resulting in straighter and less coily hair.
The Aphogee 2 Step Protein Treatment, given that it is a very potent protein source, will temporarily provide protein to your hair, mitigating some of the damage.
What Types of Protein Treatments Do Aphogee Offer?
As mentioned, the Aphogee 2 Step Protein Treatment is a strong protein source and should not be used more than every 3 months.
If you're looking for a less intense protein treatment, the Aphogee 2 Minute Keratin Reconstructor is a great alternative and can be used every 2-3 weeks on damaged hair.
Aphogee Keratin 2 Minute Reconstructor
This protein treatment is great for a protein up-keep. Can be used every 3 weeks and it contains a significant amount of conditioning agents to keep your moisture-protein balance level. Your hair will be defined and bouncy immediately after washing it out.
If your suffering from intense heat damage or chemical damage (i.e. your hair doesn't curl anymore), you may need a stronger protein treatment.
Aphogee Two Step Protein Treatment
The formula is meant to provide a deep protein surge at once, so if your curls are intact and you aren't suffering from chemical or heat damage, this treatment may be too strong for you.
Great for naturals experiencing heat damage, UV damage from the sun and transitioning to natural hair.
Always follow up this treatment with a hydrating deep conditioner (or you can purchase the Balancing Moisturizer mask that comes along with the treatment) to replenish your moisture level. Use every 8-10 weeks.
Here's how to use Aphogee 2 Step Protein Treatment.
Wash Routine:
Make your wash day routine for natural hair is solid and intentional.
Shampoo with a gentle, yet clarifying shampoo to remove product buildup and allow the product to penetrate into your hair.
Camille Rose Naturals Sweet Ginger Cleansing Rinse
This shampoo is incredibly gentle and non-stripping, but contains enough surfactants to thoroughly cleanse your hair and remove buildup. Ginger root oil – the second ingredient in the formula – is antiseptic, boosting overall scalp health. A must have shampoo to both clarify and condition the hair! 
Aphogee 2 Step Protein Treatment:
Put the Aphogee 2 Step Protein Treatment into a spray bottle to make it easier to apply
Section your hair and spray the product into each section very carefully, focusing on your ends and where the damage lies
Let your air dry for 30 minutes, until the mixture had hardened on my head. DO NOT DETANGLE.
Go into the shower and, without touching your hair at all, let the water run down your hair. DO NOT DETANGLE.
Once the hair isn't hard anymore, massage the hair slowly to make sure all the product is out. Do not leave any product behind.
Deep Condition:
Your hair will feel very dry after washing out the protein. That's normal. Because this is such an intensive protein treatment, you need to follow up with a moisturizing deep conditioner IMMEDIATELY.
Deep condition a hydrating, protein-free deep conditioner for at least 30 minutes.
Wash out with cool water and style as desired!
TGIN Miracle Repairx Deep Hydrating Masque
This mask is loaded with a healthy balance of strengthening and conditioning ingredients that will soften your coils and keep dryness at bay. A great deep conditioner for boosting moisture!
Camille Rose Naturals Algae Renew Deep Conditioner
A cult favourite deep conditioner, this deep conditioner contains essential plant-based oils and butters loved by all naturals: manuka honey, mango butter and aloe vera, and also includes moisturizing ingredients such as hemp seed oil and blue-green algae. And it smells like mint chocolate chip!
And that's it! Super easy. A must-have if you have damaged curls.
Remember: this protein treatment is intensive. So if you have extreme damage and your hair is lacking significant protein loss, use this every 8-12 weeks, following it up with a deep conditioning treatment.
Final Thoughts on the Aphogee 2 Step Protein Treatment
All natural hair needs protein, but the level and intensity of the protein treatment depends on the current health of your hair.
If your hair is significantly protein deficient and is experiencing damage, this protein treatment is for you! Your curls will thank you.